Dealing with picky eaters is never easy. It can be a never-ending battle trying to get them to eat dinner but we're here to put a stop to that! Chicken is an easy ingredient to feed to picky eaters because it has a mild flavor, however, be sure that you don't get stuck eating boring dinners!
If you haven't tried stuffed chicken breast prepare to be blown away! We've searched the web to find enticing recipes that will satisfy your sophisticated palate but will also please your picky eaters too.
1. Ham and Cheese Stuffed Chicken Breast
Are ham and cheese sandwiches the norm in your household? Why not transform those flavors into a delicious dinner.
This recipe stuffs slices of cheese and ham in a chicken breast that is smothered in a dreamy lemon garlic sauce. The chicken is really delicious, however, the sauce is what makes this dish shine. Your picky eaters will be licking their plate clean!
2. Broccoli Cheddar Stuffed Chicken
Do you have a hard time encouraging your little ones to eat broccoli? Try stuffing it into a tender chicken breast and smother it in cheese! They won't be able to say no to this ooey-gooey cheesy dinner.
This lovely dinner comes together in 30 minutes or less which makes it an excellent weeknight contender. In addition to the quick cooking time, this recipe requires simple ingredients, most of which you'll likely already have on hand.
3. Bacon-Wrapped Jalapeno Popper Chicken
Transform everyone's favorite party appetizer into an irresistibly good dinner! Keep in mind that while these do pack a ton of flavor they are on the spicy side!
You'll be happy to know that this delicious dinner requires 5 simple ingredients. Assemble the chicken, place on a cast iron skillet and bake until perfection!
4. Bacon Wrapped Cream Cheese Stuffed Chicken
Perhaps your picky eaters can't handle spicy foods, and that is totally okay! Omit the jalapenos and whip together this delicious cream cheese stuffed chicken.
The cream cheese creates a creamy delicious center while the chives add flavor. The chicken is also wrapped in salty pieces of bacon that truly makes this dinner insanely good!
5. Spinach and Artichoke Stuffed Chicken Breast
Your favorite restaurant appetizer is now turned into a remarkable dinner. Creamy spinach and artichoke dip are stuffed into a tender chicken breast.
We highly recommend taking the extra step to create the optional cream sauce. It may be an extra step but it only requires heavy cream and leftover spinach and artichoke dip. Further, you'll only need 30 minutes of your time to whip this dinner together.
6. Fajita Stuffed Chicken Breast
Enjoy all the delicious flavors you love about fajitas stuffed into chicken breasts. Our quick and easy recipe is bound to turn dinner time into a fiesta!
We chose to stuff our chicken breast will bell peppers, red onion, and cheddar cheese! These are quite filling on their own, however, you could cut the chicken breasts up and serve them in a tortilla – your choice!
7. Cheesy Buffalo Stuffed Chicken Breast
You know you'll win a crowd if you serve buffalo chicken wings, so why not serve buffalo chicken breasts? This delicious recipe stuffs heavenly mozzarella cheese and bacon into chicken breasts and smothers the chicken in buffalo sauce.
This quick and easy dinner requires 30 minutes or less! Your picky eaters will be requesting this dinner again and again!
8. Sundried Tomato, Spinach, and Cheese Stuffed Chicken
This is another excellent recipe that will help encourage your picky eaters to eat more veggies. Plus, your sophisticated palate will love the gourmet flavors.
This chicken breast is stuffed with sundried tomatoes, chopped spinach, feta, and mozzarella cheese. Further, you'll also need a sun-dried tomato vinaigrette dressing to marinate the chicken.
9. One-Pan Dill-icious Stuffed Chicken Dinner
Pickles are one of my most favorite snacks. They're tangy and crunchy and oh-so-delicious. Our one-pan stuffed chicken dinner is essentially like you're eating a deep fried pickle and chicken just a heck of a lot healthier!
In our recipe, chicken breast is stuffed with dill pickle slices, provolone cheese and is coated in a lovely breadcrumb crust. Your picky eaters won't be able to resist this dill-icious dinner!
10. Lasagna Stuffed Chicken
Try something different and whip together a delicious lasagna stuffed chicken breast! Lasagna is a crowd pleaser, and for good reason! It's full of flavorful ingredients and loads of mouthwatering cheese!
If you're trying to cut back on carbs, fulfill your lasagna craving with this carb-free recipe! Even if you're not cutting carbs you'll still go crazy for this dinner!
11. Pizza Stuffed Chicken
You can never go wrong with pizza! Both children and adults love it and for good reason! Pizza has a delicious crust, sauce, toppings and we can't forget about that ooey-gooey cheese!
So why not take those same ingredients and pile them into a tender chicken breast? Stuff the chicken with your favorite pizza toppings. Further, the chicken is lightly breaded in a breadcrumb and parmesan cheese mixture that you'll truly go crazy for!
12. Nacho Stuffed Chicken Breast
Enjoy nachos for dinner, nacho stuffed chicken breast that is! This delicious idea combines cheddar cheese and cream cheese with delicious seasonings of cumin and chili powder.
The chicken is lightly breaded and cooked in the oven! Keep in mind this is a low-carb recipe, however, if you don't need or want your meal to be low-carb simply swap almond flour for regular flour!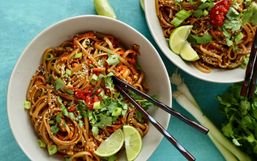 The last thing we want to do after a busy day is to spend hours in the kitchen prepping, cooking, and cleaning up dinner.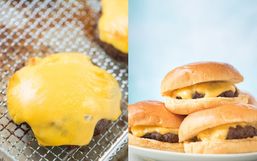 Kitchen gadgets are getting more and more impressive every year. The Instant Pot has been the most sought after kitchen appliance...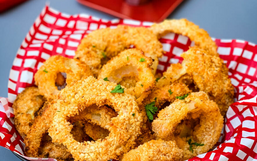 Everyone and their besties have an Instant Pot pressure cooker these days, and if you don't have one yet, you really need to get...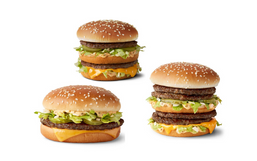 The McDonald's Big Mac Burger made it's debut nationwide back in 1968 and since then it has become simply iconic!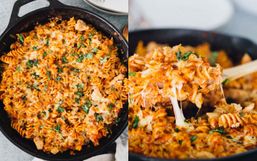 Stocking your pantry with nonperishable items is a great way to ensure you have ingredients readily available.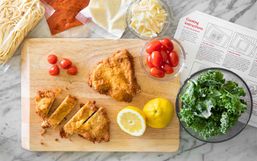 With the dine-in option temporarily closed, restaurants are finding creative ways to serve their customers!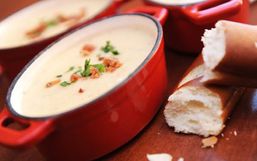 Over the last few months, Disney has been getting creative to create magical moments for you.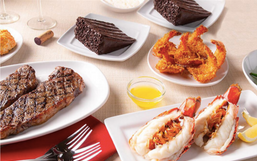 Moms are wearing more hats this year especially with having everyone home more than usual.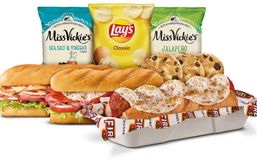 While restaurants and other sources of entertainment remain temporarily closed, many of us are spending more time in the kitchen...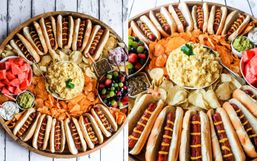 Charcuterie boards may not be new but they have become one of the hottest food trends as of late and for good reason!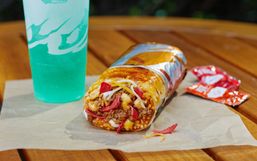 Taco Bell is no stranger to innovative and exciting menu items.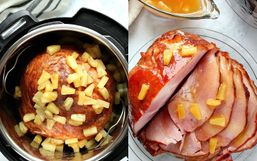 The holiday season is busy, between decorating for Christmas, hosting parties, buying and wrapping gifts it can all be...