These past few months, life has been flying by faster than usual. I make it home in time to whip up something quick for supper and then start winding down for bed. Other days I need to pack supper for me to eat on the road the following day. Regardless of my schedule, I'm always looking for quick meals to make in a hurry so that I can maintain a healthy diet while keeping up with my fast paced life. The best piece of advice, I've learned, is to make big batches of everything so all you have to do is warm supper or lunch up at work. These recipes are great for making big batches and will also be ready in 30 minutes or less.
1. Mango Sriracha Chicken Skewers
Add a little spice to your sweet and salty kabobs with some Sriracha seasoning.
2. Greek Chicken Gyros with Tzatziki Sauce and Pita Flat Bread
I am a huge fan of Greek food because it is so easy to make a lot of it! So, go crazy, chop those veggies and season that chicken!
3. Mushroom, Arugula and Goat Cheese Flatbread
This flatbread will be ready for you in a matter of minutes but will taste like it took hours to prepare. The best of both worlds!
4. Garden Minestrone Soup
Soup is so easy to make a lot of and makes a great leftover meal. Add all the veggies your heart desires to get the most nutrition.
5. Spicy Udon Stir Fry
Looking for a meal that is a little more out of the ordinary? This stir fry is the perfect fit!
6. Loaded Chicken Taco Salad
It's colorful, quick and flavorful. Don't forget that home made guacamole!
7. Zucchini Stir Fry with Beef and Pesto
This is one of those recipes where you just throw what you have in the fridge into a pot, add pesto and goat cheese and hope for the best. 99% of the time is incredible.
8. Quick Chicken Curry
Some curries take hours to simmer, but not this one! Have your favorite food ready to go in just 15 minutes!
9. Grilled Salmon Tzatziki Bowls
You know I love a good health bowl, and this one is no different. With fresh tzatziki to finish it off, I can't see anything wrong with this amazing meal.
10. Mexican Chicken, Sweet Potato and Black Bean Skillet
When you are staying away from the processed carbs, this skillet is the perfect alternative for Taco Tuesday. Dig in!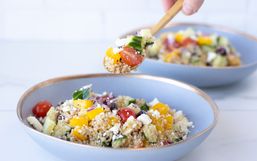 Enjoy the fresh flavors of Mediterranean cooking that will have you dreaming of lounging next to the sea without having to fly...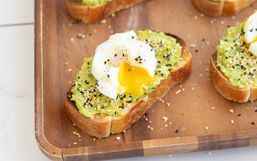 Breakfast is often called the most important meal of the day. It can also be the most delicious meal of the day!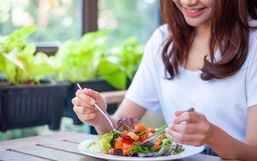 Are you tired of making the same meals over and over again? Perhaps you're feeling uninspired in the kitchen.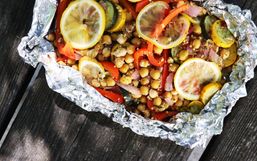 As someone who now eats a mostly plant-based diet, I've found myself stumped on how to enjoy BBQ meals this summer.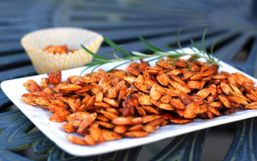 Those of us who are celebrating Halloween are getting ready to carve the pumpkins!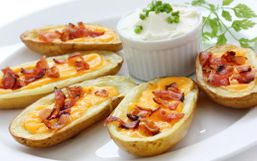 Whether you're throwing a party or just hanging out at home, appetizers are an easy way to add variety to your meals and make them...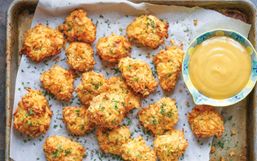 Encouraging your kids to eat more than noodles and sauce can be difficult.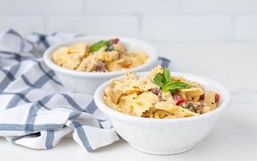 There are countless reasons why chicken is a go-to food for every meal.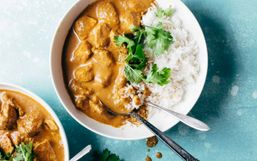 I love cooking with chicken. It's a go-to grocery store item that I absolutely must have in my shopping cart.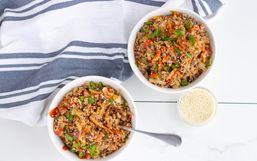 Let's face it, we all live busy lives and with those busy nights come stressful dinner times.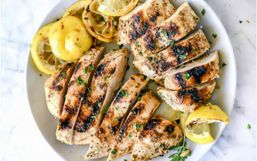 One of the best parts about summer is deliciously grilled meals straight from the barbecue.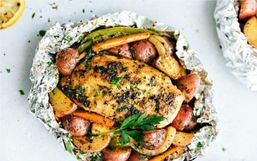 Cooking is half the battle when it comes to busy weeknights. Washing the dishes is the other dreadful task.