Quesadillas are such an underrated meal! They're simple, delicious, inexpensive, and kid and adult friendly. Plus, they're Mexican, which is probably my all-time favorite cuisine! These are a great option for a quick weeknight meal when you don't have much time to prepare or eat, but would rather not spend the money on eating out. They also make a great hot lunch if your office has a panini press like mine does – just bring your ingredients in on a Monday and store in the fridge all week! Easy peasy.
Like the sound of leftover chicken dinner recipes? Us too. Check out another Forkly favorite recipe, our 5-Ingredient Baked Chicken Enchilada Tacos using a rotisserie chicken! Looking for more of a dump-and-go dinner? Make our Southwestern Slowcooker Leftover Rotisserie Chicken Dinner!
First, spread a few tablespoons of salsa on the tortilla as the base. You can use mild, medium, or hot depending on what you or your family likes! Next, add the chicken on top of the salsa. The great thing about this recipe is that it uses leftover chicken, so it's a perfect recipe to use up the storebought rotisserie chicken sitting in the fridge. Alternatively, you can cook a whole chicken yourself. Our favorite recipe? The Instant Pot Whole (Faux) Rotisserie Chicken! This is a great recipe to make when whole chickens are on sale because you can cook it, let it cool, chop it up, and put it in a Ziploc bag to store in the freezer until you need it for soups, chicken salad, or these quesadillas!
Next, add the grated cheese! We used a Three Cheese Mix, but you can use whatever type you want. Want is spicier? Use a Tex Mex or Pepper Jack cheese mix. Need it milder for your picky kiddo? Use a Mild Cheddar or Mozzarella cheese blend. After that, whip up and drizzle on some of our absolute favorite 5-Ingredient Copycat Chipotle Burrito Sauce. You don't want to skip out on this sauce – it makes these quesadillas next level delicious! Plus, you've most likely already got all the ingredients in your kitchen. Finally, add a second tortilla on top and voila!
We used a panini press to cook these up and get those characteristic grill marks! If you've got one, we suggest spraying it with some oil first to crisp up the tortilla. If you don't have one, don't worry! Heat a large frying pan up on medium-high heat and then spray with some olive oil or other cooking spray. Add the quesidilla to the pan and cook each side until golden brown and the cheese is completely melted. Repeat the steps for all four quesidillas and cut into pieces. Serve with more Copycat Chipotle Burrito Sauce for dipping, sour cream, and avocado or guacamole! Enjoy!
Ingredients
8 soft corn tortillas
1 cup salsa (mild, medium, or hot)
1 cup leftover rotisserie chicken
2 cups shredded cheese (your choice what kind)
Forkly's copycat chipotle sauce (see Notes section for link to recipe)
1 ripe avocado, for serving
Sour cream, for serving
Olive oil (spray)
Equipment
Frying pan or panini press
Method
Take one corn tortilla and lay flat. Spread about 3-4 tablespoons of salsa on the tortilla.
Sprinkle ½ cup of cheese on top of the salsa, then place roughly 1/4 cup of chicken on top of the cheese. Drizzle 1 tbsp of chipotle sauce on top.
Place a second corn tortilla on top and press lightly.
Cook in a panini press until tortilla is browned with grill marks and cheese is melted. If using a frying pan, add ½ tsp of oil the pan and cook on medium-high heat, frying each side until browned and the cheese is melted.
Serve hot with sour cream, mashed avocado, and our Copycat Burrito Sauce for drizzling or dipping!
Notes
To get the recipe for the 5-Ingredient Copycat Chipotle Burrito Sauce, click HERE.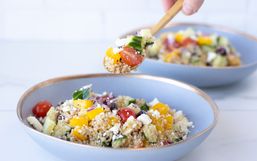 Enjoy the fresh flavors of Mediterranean cooking that will have you dreaming of lounging next to the sea without having to fly...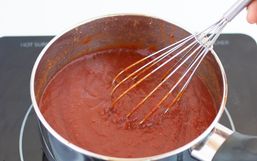 Barbeque sauce is a summer staple, but it's a hard one to get around if you're on the Keto diet since it's generally packed full...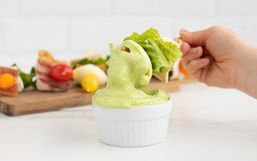 Let me start by answering the question I know you're wondering - "Is this dressing good enough that I should actually take the...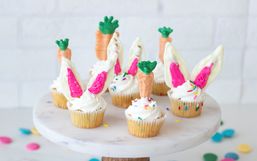 Spring has sprung and Easter is right around the corner! Whether it's a cute treat for your kiddo's class, an office potluck, or...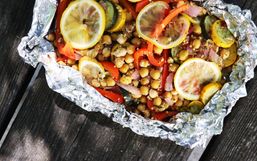 As someone who now eats a mostly plant-based diet, I've found myself stumped on how to enjoy BBQ meals this summer.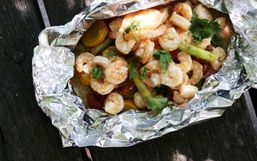 To me, summer and grilling are synonymous. By that, I mean my husband, grilling, and summer are synonymous because I have yet to...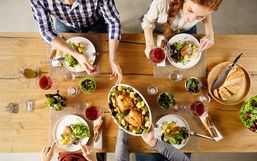 Worried you're spending too much money on takeout? You're not alone!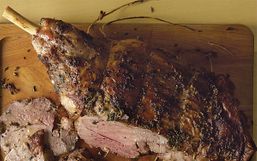 Easter is less than a week away and men and women everywhere are eagerly searching for the best Easter dinner ideas online.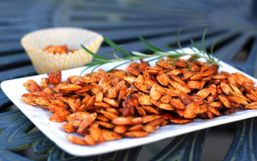 Those of us who are celebrating Halloween are getting ready to carve the pumpkins!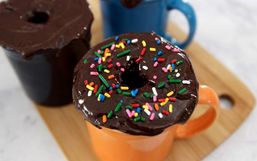 I can only imagine what it must have been like when the microwave was invented.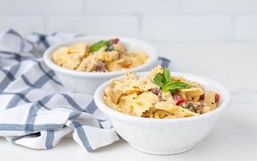 There are countless reasons why chicken is a go-to food for every meal.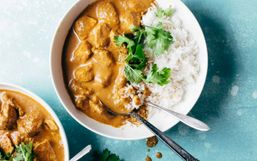 I love cooking with chicken. It's a go-to grocery store item that I absolutely must have in my shopping cart.