Fruit cobbler is a delicious, light dessert that is best enjoyed warm, gooey, and straight from the oven! Depending on what fruit you use and what's in season, it can easily be made year-round, making it a fan favorite. It's perfect to eat while curled up in a blanket on the couch or while sunning yourself at a backyard BBQ!
Since desserts are generally high in sugar and carbohydrates, finding a sweet treat that stays within the daily keto diet allotment of carbs can be tough. Regular fruit cobbler is definitely not keto, but we didn't let that stop us! With a few easy swaps, we came up with this perfect low carb berry cobbler.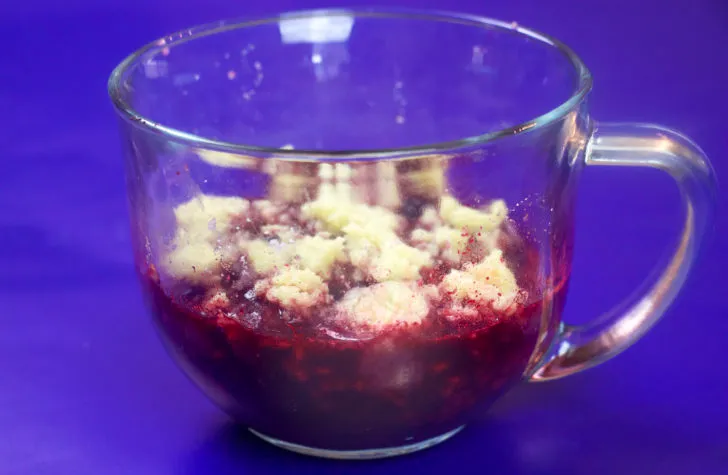 Plus, we modified the traditional cobbler to make it the perfect size for one or two people AND to cook it in the microwave so it's warm and gooey every time you get a craving! If you don't have a microwave (or prefer to not use one), this could also be "baked" in a toaster oven.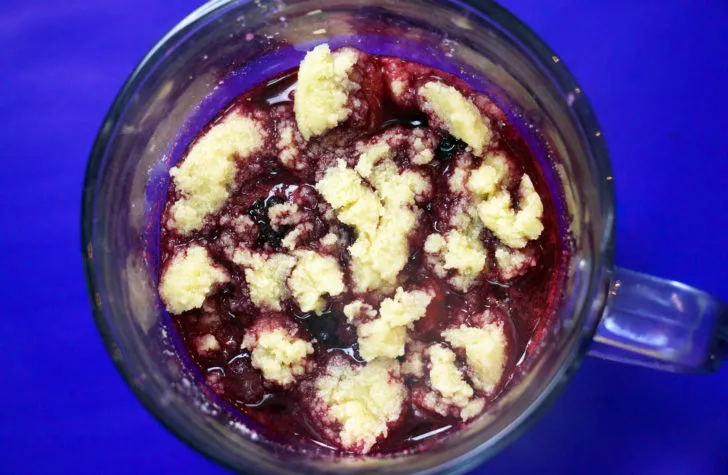 Not keto? Simply substitute sugar (for a healthier option, try a raw version like sucanat or coconut sugar) for the xylitol and you'll enjoy this dessert just as much! You can also try swapping out the berries for other seasonal fruits to experiment a bit!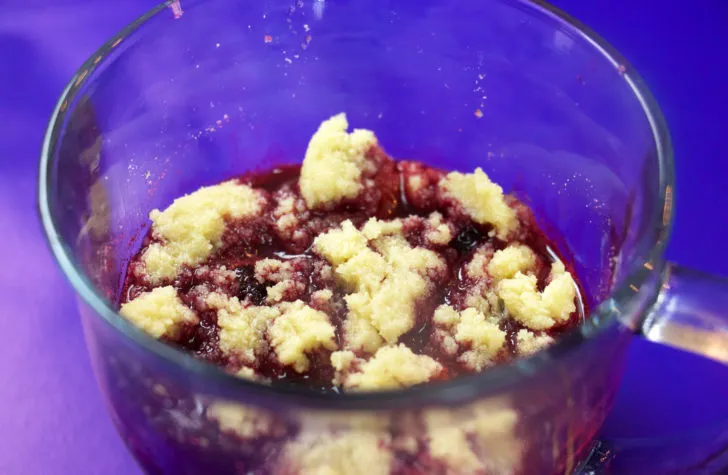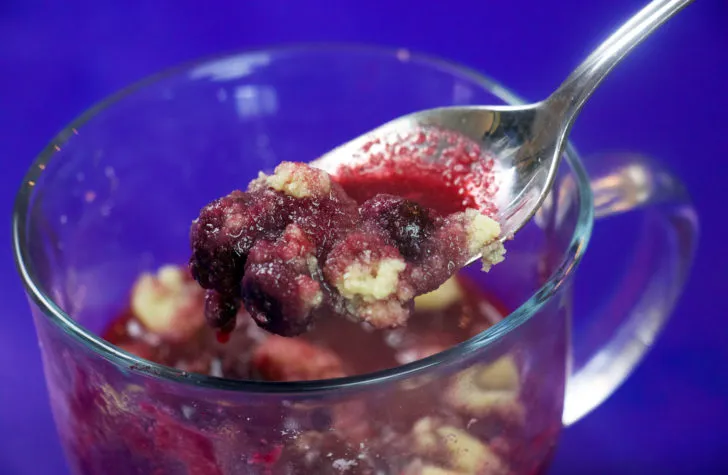 Ingredients
1 cup fresh or frozen berries
2 tsp + 1 tsp xylitol
1/4 tsp coconut flour
1-1 1/2 tbsp butter, melted (use vegan butter, if desired)
3 tbsp almond flour
Method
In a mug, mix together berries, 2 tsp xylitol, and coconut flour. Microwave for 2 minutes (if berries are frozen) or 1 minute (if berries are fresh), stirring halfway through.
In a separate container, mix melted butter, almond flour, and 1 tsp xylitol until combined. It will have a dense, doughy consistency. Microwave for 30 seconds, keeping an eye on it to ensure it browns, but doesn't burn.
Mix up the topping and sprinkle on top of the berry mixture. Enjoy warm!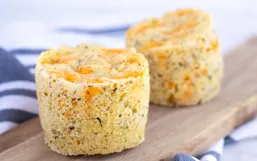 Many people are experiencing success on the Ketogenic diet and making swaps in their diet to follow it closely.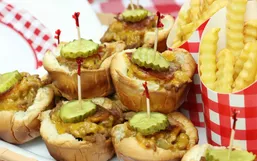 When it comes to patio weather, picnics and pool party season finger foods are an essential for these (not to mention all those...
Loving your life on the Keto diet, but desperately missing the sweet life?
Following a new diet on your own can be hard, especially when you don't have a team of support systems at home following the diet...
I'd like to personally thank whoever invented the idea of mug recipes.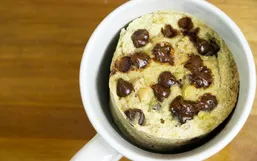 There's nothing quite like the smell of freshly baked banana bread, is there?
Nothing quite compares to a good ole homecooked meal but sometimes life gets busy. That's where fast-food comes in!
Hidden Valley has created quite a dedicated fan base over the years.
Alright Taco Bell fans, you're in for a treat today! You can now take your favorite Taco Bell flavors on the go with you with the...
Following a diet is never easy -- it requires planning, motivation, and most of all, dedication.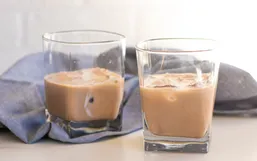 Bailey's Irish Cream anyone? So delicious. But also packed with sugar, which is a definite no-no when you're on the Keto diet.
With more people searching for healthier options, companies like CAULIPOWER is committed to delivering.