Thanksgiving is nothing without the cranberry sauce for the turkey. Such a simple dressing, and yet it elevates the entire meal. Resist reaching for that can of jelly, making your own is super simple! Around the holiday season, grocery stores commonly carry frozen cranberries packaged in bags. You can also find them fresh in the produce department. I wouldn't recommend eating them raw, but with a quick boil you can make fantastic sauce.
We collected 8 unique cranberry sauce recipes from around the internet. We have current cranberry sauce, a mixed berry cranberry sauce, a nutty cranberry relish, a fiery cranberry jalapeno sauce, and more. Will you be making cranberry sauce this year?
*Click on the picture or bottom link to view the recipe.
8. Very Berry Cranberry Sauce
This fresh tasting cranberry sauce has the addition of fresh blueberries and raspberries. They are added as the sauce comes off the heat. That leaves them half cooked, with means you have a whole fruit in the finished result. This is a great sauce on turkey, but also for ice cream and apple crisp.

[Source: From Valerie's Kitchen]

7. Juniper Berry Cranberry Sauce
This Scandinavian style cranberry sauce is flavored with juniper berries. This brings a savory spice that this sweet sauce needs. Use this cranberry sauce as a sandwich spread. It also goes amazing with roast beef.

[Source: Guardian]

6. Sugar Free Cranberry Sauce
Save yourself some calories by making your cranberry sauce sugar free. This recipe uses liquid stevia, but you could use many different sugar alternatives. The recipe also calls for clementine and apple juice, which will help naturally sweeten the sauce.

[Source: Simply Sugar and Gluten Free]

5. Jalapeno Cran-Raspberry Sauce
This is a really unique cranberry sauce. The raspberries give a richness and depth of flavor. The jalapeno gives a unique heat to the sauce that's not noticeable right away. The heat builds up a bit and pow! That's flavor, baby! Your guests will be surprised with this cranberry sauce.

[Source: Budget Bytes]

4. Nutty Cranberry Relish
This fresh cranberry sauce is called a relish because it includes raw apples and oranges. Pecans are added, giving the whole dish a great crunch. The resulting sauce is bright, fresh, and perfect with a rich dinner.

[Source: Food Network]
3. Roasted Orange Cranberry Sauce
Save space on your stove top with this roasted recipe. Orange flavors the cranberries and chicken broth replaces the water. The result is a savory sauce with some deep flavors. Make your cranberry sauce a few days ahead of serving so the flavors meld together beautifully.

[Source: Kitchen Daily]

2. Cranberry-Currant Relish
This recipe calls for dried currants. There are two types of dried "currants". The most common are the dried zante grape, which is a raisin. This recipe calls for the other type, which is a gooseberry relative. Currants fruit are found in black, red, and white varieties. Most dried currants are the raisin and not the fruit. If you can't find real dried currants, substitute with any finely chopped dried fruit.

[Source: Food]

1. Cranberry Blackberry Sauce
This beautiful cranberry sauce is cooked with blackberries, triple sec, and almond extract. Salt and pepper are added to add more zing. This sauce would be perfect for any wild game, such as elk or boar. The richness will pair beautifully with your Thanksgiving meal.

[Source: Spinach Tiger]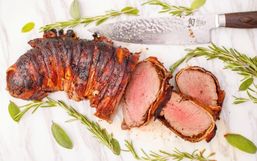 Committing to the keto diet requires hard work and dedication, especially if you want to remain in ketosis.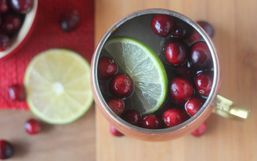 Looking for a fun and festive cocktail to serve your guests this holiday season?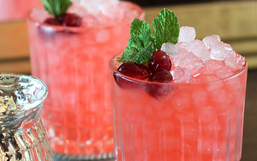 The holidays are right around the corner and you know what that means...parties! And parties usually mean drinks...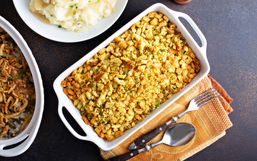 So either you or a someone at your holiday dinner is gluten-intolerant or celiac, and/or perhaps vegan or working towards a...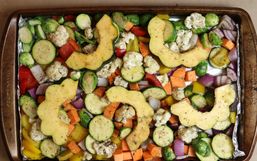 The days are getting shorter, and the leaves are changing color and we are slowly settling into fall weather.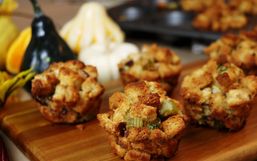 I'm not sure how your family does the holiday feasts, but in our home - stuffing was king.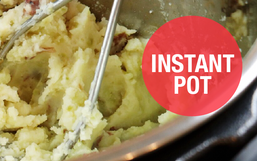 When it comes to making mashed potatoes, one word may enter your mind..."tedious".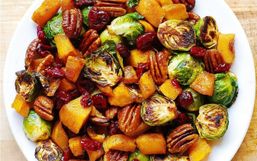 Like many holidays, Thanksgiving is an opportunity to spend quality time with friends and family.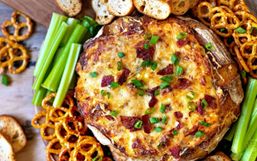 Crispy bacon is especially enjoyed for breakfast but it has quickly made its way into every meal of the day!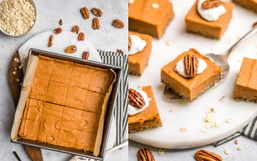 Every year families gather around the table, give thanks, and enjoy delicious food on the Thanksgiving holiday.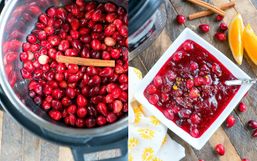 The holidays are a busy time of year, between hosting guests, planning a dinner, and catering to everyone's needs it can get...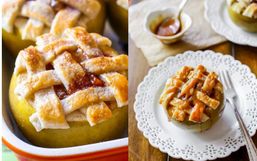 Apple picking season is upon us so be sure to make the best of this fun fall activity.