After all the hours and hard work you put into Thanksgiving dinner, it's eaten within half an hour and you're left with a ton of leftovers. There are some classic ways of using leftovers- hot turkey sandwiches, turkey pot pie, and more. We want to mix things up by showing you how to turn your Thanksgiving leftovers into simple yet delicious casseroles. Casseroles are great because they're quick to make, they generally only use one pot, and they freeze brilliantly.
If you make a casserole to freeze, here are some tips for cooking it. Firstly, when you go to freeze it, make sure it has completely cooled. If you throw hot food in a dish, and then into the freezer, the dish could shatter. When storing in the freezer, keep a tight lid on the casserole. Some casserole dishes come with plastic lids for this purpose. If yours doesn't, tightly wrap the dish with plastic wrap. This will help keep out frost and keep your dish tasting wonderful. Thawing the dish properly is important. Take the casserole out of the freezer the day before you want to use it. Keep it in the fridge and let it defrost slowly. Once fully thawed, cook it as originally directed.
1. Grandma's Creamed Corn Casserole
This casserole will be the latest and greatest casserole at your family Thanksgiving. Beware, if you bring it this year, you'll be bringing it for the years to come.
2. Bacon and Cheese Brussel Sprouts Casserole
Brussel Sprouts often make people gag, but not with this recipe! With the help of bacon and cheese, this casserole will blow your family's minds!
3. Cheesy Scalloped Potatoes
Make a classic casserole that will make even more delicious leftovers. Scalloped Potatoes are always a favorite and are simply to die for!
4. Healthy Sweet Potato Casserole
Skip the marshmallows and instead top your sweet potato casserole with nutty protein. No guilty eating here!
5. Creamy Green bean Casserole From Scratch
Do your little ones avoid eating their greens? With this green bean casserole, you can bet they will be begging for seconds!
6. Thanksgiving Pizza
"Awww Mom, why can't we just eat pizza? I want pizza!" Does that sound familiar? This time, say "okay!" and shock your children with exactly what they want – and what you want.
7. Loaded Mashed Potato Casserole
We all love a good mashed potato, but when it's cooked in the oven after being mashed and topped with rich and creamy ingredients, this is all you'll be craving at Thanksgiving Supper.
8. Pumpkin Sage Lasagna Roll Up Pull Aparts
This casserole is no ordinary lasagna. With pre-portioned roll ups, it makes for easy serving. Not only that, but this lasagna is pumpkin flavored!
9. Cottage Pie
Make a dish that will soothe your relatives' souls and help everyone relax. This casserole will remind you of your mother's home cooking on a chilly day. Perfect for Thanksgiving!
10. Stuffed Mushroom Casserole
Want to contribute a little gourmet dish for Thanksgiving this year? This mushroom casserole is so scrumptious and rich, your family will think you stole it from a high end restaurant!
11. Leftover Thanksgiving Turkey Pot Pie
Pot pie is an easy way to combine many different flavors into one comforting dish. Skip the turkey sandwiches and throw your leftover turkey in with frozen veggies, a creamy sauce and add a flaky top for a delicious turkey pot pie.
12. Turkey Butternut Squash Casserole
Pasta is often a crowd favorite so why not try this turkey butternut squash casserole. In this dish, you'll be welcomed with tender noodles and turkey, soft butternut squash and loads of cheesy goodness.
13. Chicken Or Turkey Tetrazzini Casserole
Following the pasta trend, you and your family need to try this turkey tetrazzini. It will work great with leftover chicken or turkey, whichever you have from your Thanksgiving dinner. It's creamy, cheesy and delicious!
14. Turkey And Dressing Casserole
Do you have leftover turkey and stuffing? You need to throw this casserole together, it's delicious! Tender bites of turkey mixed with herb-seasoned stuffing and a few other ingredients to make this meal unforgettable. You won't even realize you're eating leftovers!
15. Creamy Turkey Noodle Casserole
Before you send your Thanksgiving leftovers home with your guests make sure to save yourself some leftover turkey, you'll want to make this recipe! Cream turkey noodle casserole is incredibly easy to throw together and is bound to be a new family favorite.
16. Wild Rice And Turkey Casserole
Wild rice might be boring on its own but turn it into a casserole with savory leftover turkey and you'll have yourself a delicious meal in no time. This recipe is also extremely easy, all you need are 6 ingredients and 10 minutes to prep.
17. Thanksgiving Shepard's Pie With Stuffing Crust
If you like the idea of turkey pot pie but don't love the pie crust then you need to try this Thanksgiving shepherd's pie. You get the same creamy and delicious filling but with a fluffy mashed potato top and a savory stuffing crust.
18. Left Over Turkey Enchilada Casserole
Transform your turkey leftovers into a brand new dish with new flavors. Don't be surprised if these turkey enchiladas are requested weekly!
19. Cheesy Leftover Ham And Rice Casserole
Not everyone serves turkey at Thanksgiving and that is okay! If ham is your traditional Thanksgiving main course make sure to try this cheesy leftover ham and rice casserole. The recipe requires only 5 minutes to prepare and simple ingredients, most of which you'll probably have on hand.
20. Leftover Turkey Lasagna Rolls
If you're accustomed to filling lasagna with ground beef, let me stop you right there! Leftover turkey can be a great base for lasagna too! This meal is delicious and might just be easier than your traditional lasagna recipe.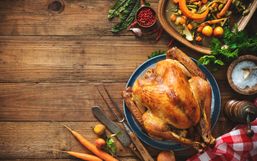 The highlight of every Thanksgiving dinner is the giant turkey. This 14+ pound bird is one massive main dish.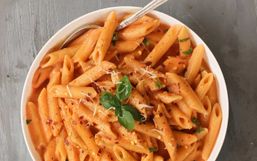 Tomato sauce is used in so many different glorious recipes! It's can be a delicious sauce for pasta, pizza, and can be secretly...
Encouraging your kids to eat healthy can be exhausting. With so many interesting and cool packaged products on the shelves, it's...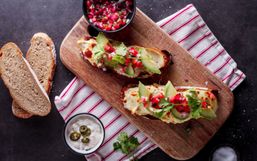 Who loves an home made roast chicken dinner? I do! When it's served with delicious side dishes like sweet potato, broccoli and a...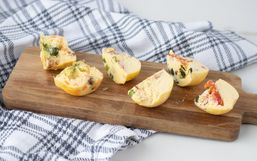 After the Easter season is finished, you can find ham roasts for very reasonable prices in the grocery stores.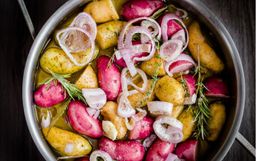 There are several different types of broth such as vegetable broth, chicken, fish, and beef.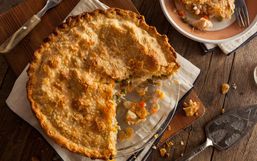 Watching food go to waste is the worst but unfortunately, it happens all too often.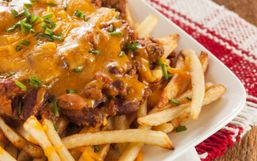 I don't know about you, but chili is a common Sunday dinner in my family.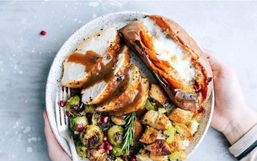 Not everyone hosts or attends a big Thanksgiving feast and that is okay!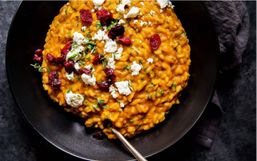 You can't have an epic dinner without delicious side dishes. While the big bird may be the centerpiece of your Thanksgiving meal...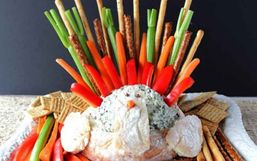 Potlucks are fun for everyone. It's an excellent opportunity for a group of people whether it be family, co-workers or...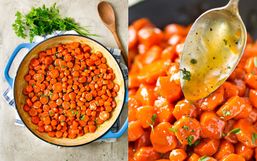 The Thanksgiving holiday brings families near and far together to enjoy delicious food.