The highlight of every Thanksgiving dinner is the giant turkey. This 14+ pound bird is one massive main dish. It seems like there are always a ton of Thanksgiving leftovers and only so many ways to use them. We have some tips for storing your leftover turkey meat so that it stays fresh for as long as possible. Firstly you want to take all the meat off the bones. After your meal is over and the guests have gone home, get messy taking apart the bird. Strip all the flesh off and store it in a sealed container in your refrigerator. Keep the turkey carcass in the fridge too because it can make some fantastic soup. Read more for our top leftover turkey recipes.
1. Turkey Soup
Turn that turkey carcass into beautiful turkey soup. The bones hold a ton of flavor so don't throw them out until you make stock. Boil it for as long as possible to extract all the flavor.
3
2. Hot Turkey Sandwiches
This is the classic leftover turkey recipe. Heat all the fixings between some bread and some rich basil mayo. The fresh cheese, bread, and turkey make the ultimate leftover sandwich.
4
3. Turkey Pot Pie
This is our favorite use of leftover turkey because it really transforms it. Pot pies are a great freezer meal. Prepare everything in advance and stick it in your freezer. Thaw the night before and bake like the directions say.
5
4. California Turkey Club Wrap
Turn that poultry meat into a great lunch by taking your taste buds to California. Think of the leftover turkey as cold cuts and use them where you'd put lunch meats.
6
5. Turkey Tetrazzini
Turkey is very low in fat and super high in protein. We like to think that means you can be a bit naughty with the rest of the meal. This delicious pasta bake has a rich sauce and is covered in cheese.
7
6. Turkey Avocado Flatbread
Make a flatbread that also doubles as a salad! This bright and colorful flatbread is loaded with veggies and makes great use of your leftover Thanksgiving turkey.
8
7. Creamy Turkey Gnocchi Soup
Needing soup to warm your soul? This bowl of rich and creamy goodness will do the trick! Packed with Gnocchi and leftover turkey, you absolutely can't go wrong with this recipe.
9
8. Caramelized Onion and Cream Cheese Turkey Enchiladas
A gourmet twist on a Mexican classic is packed with caramelized onions, cream cheese and piles of leftover turkey.
10
9. Leftover Turkey Shepherd's Pie
Not sure what to do with all your cooked veggie and turkey leftovers? This shepherd's pie will blow you away with how delicious it is!
11
10. Greek Turkey and Rice Skillet
Turn your Thanksgiving meal into a Greek delicacy with this flavorful skillet! Some freshly squeezed lemon will take it from good to incredible!
12
11. Turkey Cranberry Puff Pastry
Extend the flavors of tender turkey and sweet cranberry sauce days after Thanksgiving with these turkey and cranberry puff pastry. They may be the perfect appetizer, snack or light dinner you've been searching for. In addition to your leftover turkey, you'll only need a couple other ingredients to whip these into shape.
13
12. Fiesta Turkey Soup
Transform your leftover turkey into a fiesta in a bowl with this recipe. You don't have to skip taco Tuesday because this soup essentially contains delicious ingredients we would enjoy in a taco but in a soup instead. Pair your leftover turkey with black beans, kernel corn, diced tomatoes and the perfect Mexican seasonings for a true fiesta.
14
13. Creamy Turkey & Noodles
This recipe is like a chicken pot pie but without the crust, and you definitely won't miss it, trust us! Turn your leftover turkey into a creamy exciting dinner the next day. All you'll need is your leftover turkey, a couple cans of cream of chicken soup, and a couple other ingredients to put this dinner together.
15
14. Turkey & Cranberry Wreath
Holidays like Thanksgiving often don't stop after just one dinner. If you're attending more than one Thanksgiving extravaganza take your leftover turkey and turn it into another fun dish. This cranberry wreath is made from a savory filling that is engulfed in a flaky pastry, truly irresistible!
16
15. Leftover Turkey Lasagna
Love trying new things? Adapt the idea of ordinary lasagna but with leftover turkey instead. This recipe takes the same approach as a traditional lasagna and maintains delicious layers but completely changes all the traditional ingredients. Trade ground beef for leftover Thanksgiving turkey and add in fun veggies and cheesy layers for an unforgettable lasagna.
17
16. Turkey Cranberry Sliders
Sliders are awesome because they can be used for appetizers, lunches or light dinners. These sliders take your leftover turkey and cranberry sauce that you might have sitting in your fridge and transforms them into these delightful little bites. Additionally, these are incredibly easy to throw together too.
18
17. Cheesy Turkey And Ranch Quesadillas
Quesadillas are one of my favorite light meals to throw together because they're insanely easy. Instead of classic quesadillas ingredients, this recipe allows you to put your leftover turkey to use. With just two other ingredients, shredded cheddar cheese and ranch dressing these quesadillas come together effortlessly.
19
18. Leftover Turkey Potato Cakes
Thanksgiving is one of my favorite holidays because of the food. The table is often overflowing in savory and comfort food dishes. Extend those flavors days after with these leftover turkey potato cakes. Crunchy on the outside and soft and fluffy on the inside, you'll love these! They essentially are comfort food heaven and won't have you wasting your Thanksgiving leftovers.
20
19. Turkey Stroganoff With Mushrooms
If you and your family love beef stroganoff then you have to try this recipe. It takes the same approach as a classic beef stroganoff recipe but instead, you'll use your leftover turkey. Shredded leftover turkey is combined with sliced mushrooms that will lay over a bed of egg noodles. Then, those ingredients are smothered in a delicious creamy sauce.
21
20. Creamy Turkey Casserole
If you're looking to utilize all your Thanksgiving leftovers then this recipe is for you. This casserole tastes like a delicious holiday dinner but is presented in a unique way. This casserole has delicious layers of leftover stuffing, turkey, and creamy mashed potatoes.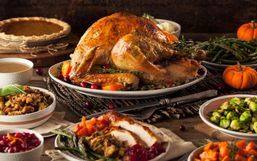 Whether you roast, fry, or barbecue your turkey, it will surely be the centerpiece of your Thanksgiving table.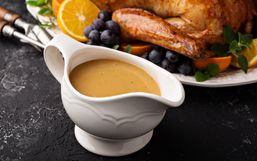 The holidays are known to be the hardest season of the year in terms of the age-old battle of the bulge.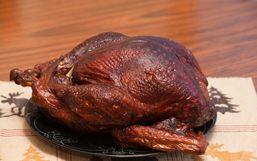 Deep frying a turkey can be the most dangerous method of cooking people try.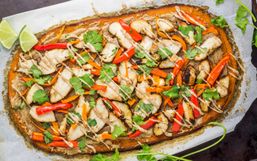 Thanksgiving is all about spending time with family and friends. Before you tuck into a big dinner, there are many appetizers to...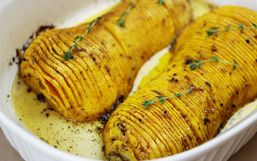 We've seen hasselback potatoes and chicken, breads and more. It's no wonder that this favorite fall squash side would cook up...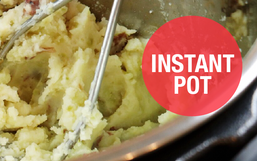 When it comes to making mashed potatoes, one word may enter your mind..."tedious".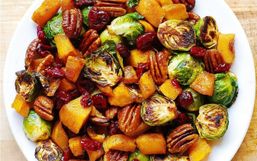 Like many holidays, Thanksgiving is an opportunity to spend quality time with friends and family.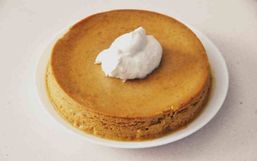 Holidays are the hardest times of the year to stay on track with your diet.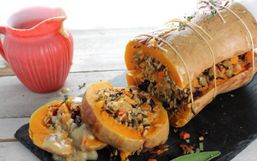 When I made the decision to adopt a plant-based diet I had many comments from friends saying things such as "I wish I could but...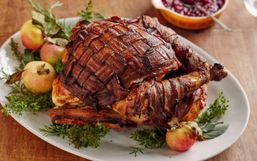 Thanksgiving preparation is hard enough, add in dietary restrictions and then the level of complications keeps rising.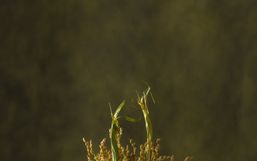 Have you volunteered to host Thanksgiving this year? If you answered yes, then we are here to help you!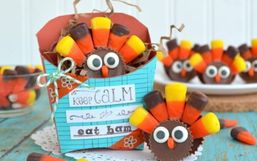 Thanksgiving is a time for celebrating with friends and family and giving thanks for all that we have.