Barbeque sauce is a summer staple, but it's a hard one to get around if you're on the Keto diet since it's generally packed full of sugar! However, did you know that it's quite easy to make your own? With a handful of spices and sauces, you can get the perfect low carb, keto-friendly barbeque sauce, ready to slather on for all your grilling needs during these hot hot days of summer.
Start by adding the tomato paste to the pot. Remember to take a look at the carbs on the can at the grocery store and choose the lowest one! We noticed a significant difference across brands for no apparent reason!
Then add the rest of the ingredients, except for the sweetener and water. Give the mixture a good stir to combine. You may be tempted to swap the smoked paprika for regular paprika if that's what you have in your cupboard. You can make this swap, but it's the smoked paprika that will give the sauce a smokey flavor, so only swap if you're fine with that trade-off. Consider yourself warned!
Time to add the sweetener. We've suggested 1-2 tablespoons for the recipe, but you can adjust to your liking. We do suggest adding half a tablespoon of sweetener at a time and tasting before adding more. The sweetness varies depending on what keto-friendly sweetener you use, so it's better to air on the side of cautiousness than to dump in a whole bunch just to find it's too unedible! Our favorite keto-approved sugar substitute is monk fruit, which we get at our local bulk food store, but sub in your fav.
Once you've added all the ingredients to the pot, whisk the sauce together, adding water if the mixture is too thick. We actually had to add almost a full cup, but it may vary. You can also opt to add broth instead, for more flavor. Remember, the sauce will thicken even more as you cook it, so don't be stingy with the liquid. Bring the mixture to a boil and then turn down to low to let it simmer for about 20 minutes. This will meld all the ingredients together and build flavor! After that, it's done! Let it cool and transfer to an airtight container or better yet, a mason jar. Store in the fridge until you're ready to use it!
Ingredients
15 oz tomato paste
1/3 cup apple cider vinegar
1-2 tbsp monk fruit sweetener
2 tbsp Worcestershire
1 ½ - 2 tsp hot smoked paprika
1 tbsp garlic powder
2 tsp onion powder
1 tsp salt
1 tsp chili powder
Water to thin, if required
Method
Add all ingredients (except water) to a small saucepan and whisk frequently on medium heat. Add water if the mixture it too thick, 1 tablespoon at a time.
Bring mixture to a boil then reduce the heat to low and simmer uncovered for 20 minutes or until thickened.
Taste and adjust the seasonings to taste. If too thick, add more water to thin.
Remove from heat and transfer to an airtight container or jar for storage. Let cool before sealing container and store in fridge.
Notes
The sauce becomes more flavorful after leaving it in the fridge for 24 hours as the ingredients meld. While this isn't necessary, it does make the BBQ sauce tastier!
Add 1/2 tbsp of sweetener at a time and taste before adding more.
Be sure to check the carbs of the canned ingredients while you're at the grocery store as some brands will have more or less than others.
You may be tempted to swap the smoked paprika for regular paprika if that's what you have in your cupboard. You can make this swap, but it's the smoked paprika that will give the sauce a smokey flavor, so only swap if you're fine with that trade-off.
We found that we needed to add 1 cup of water to thin the sauce to our liking.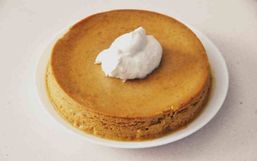 Holidays are the hardest times of the year to stay on track with your diet.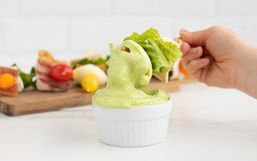 Let me start by answering the question I know you're wondering - "Is this dressing good enough that I should actually take the...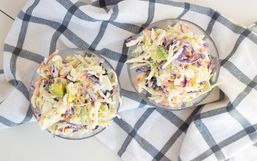 Coleslaw might be on the most beloved summer salads in North America. Why you ask? I have no idea.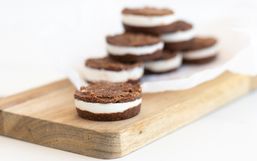 Fat bombs are an essential part of the Keto diet, allowing you to intake a large amount of healthy fats in just a couple of bites.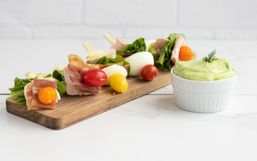 These little Cobb Salads on a Stick are all the deliciousness of a loaded cobb salad without the mess or need to sit down to enjoy...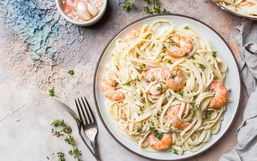 Some may have been lured into the keto diet for weight loss, while others may have been attracted to the idea of indulging in...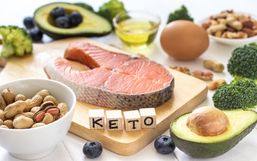 In short, the goal of the keto diet is to fuel your body with the right foods so that your body can enter a metabolic state called...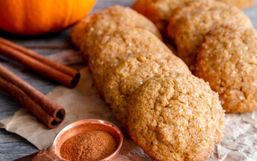 There is a lot to look forward to in fall. For starters, the crisp air brings on beautiful changing leaves, apples are ready to be...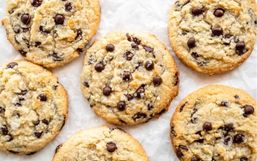 Following any diet alone can be hard but if you're able to encourage the entire family to participate you may be more inclined to...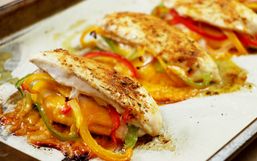 Following the keto diet means that you've committed to eating a diet that is high in fat, low in carbs and moderate in protein.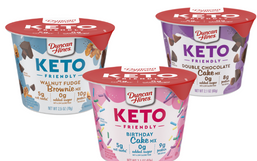 There's nothing better than the convenience of cake mix, especially for those that don't have that natural baking skill!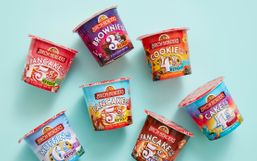 Attention keto-dieters, Birch Benders has a new lineup that you don't want to miss!