Fluffernutter, if you've never heard, is originally a sandwich said to have originated in New England, Massachusetts that combines two calorie-laden ingredients between two layers of bread. Those ingredients of course are marshmallow "fluff" and peanut butter. It's hard to say no to something that sounds THAT delicious. Over the years, recipe creators and home bakers have paid homage to the sandwich with other fluffernuttery combinations. So here is a list to get you started on what's sure to be your latest obsession, but one that just looks more put together than you just grabbing a spoonful of peanut butter and then a spoonful of marshmallow fluff and calling it a day. Although, that does sound equally amazing.
1. Fluffernutter Cookies
This may look as simple as peanut butter cookies with a marshmallow fluff center layer, but oh it's so much more. That fluff filling is a marshmallow fluff frosting that will take these cookies to new heights. Not quite a whoopie pie, not quite a fluffernutter sandwich, but one perfect mashup none the less .
2. Fluffernutter Puppy Chow
Puppy chow is that sweet and salty, crunchy and delicious snack that makes the perfect party food for little fingers. Give that idea a fluffernutter twist, and you'll have these little pups, that will keep you going back for more.
3. Fluffernutter Blondies
Sweet goodness gracious. This is one of those desserts that could be considered a bad idea, purely because you're bound to lick the batter, lick the pan, and lick all the blondies, so that no one else can have any.
4. Fluffernutter Milkshake
Who has time for baking, anyway? Let's just throw it all in a blender (which, by the way, is only 5 ingredients) and call it a day; a delicious fluffernutter milkshake day.
5. Fluffernutter Squares
Only THREE ingredients! This is so simple, kids can easily help you create these, then push them aside while you eat them all. Kidding! Sharing is caring. If you're into that sort of thing.
6. Fluffernutter Quesadillas
Because why freaking NOT? Also, because it's incredibly simple…and again, only three ingredients. This recipe serves two, or an ambitious one.
7. Fluffernutter French Toast Casserole
Classic french toast casserole, with bananas, chocolate chips and of course, that fluffernutter twist. Great for baking an indulgent breakfast for a crowd, with an easy prep and let your oven do the rest.
8. Elvis Fluffernutter Cupcakes
Uh, Elvis? Yeah, Elvis! Famously known for his love of a peanut butter, banana (and bacon) sandwich, this cupcake celebrates that crazy delicious combination and one-ups it with a marshmallow frosting!
9. Fluffernutter Monkey Bread
Monkey bread is that easy to make, pull-apart bundt cake that is all that's right the world. It's even better when you mix in peanut butter and marshmallow flavors, and then drizzle more on top for good measure.
10. Fluffernutter Waffles
Waffles layered with crunchy peanut butter, marshmallow fluff and topped with crunchy peanuts? #breakfastgoals
11. Butterscotch Fluffernutter Krispy Bars
With only seven ingredients and 30 minutes of prep, you can have these ooey gooeys taking up real estate in your mouth, and if you're nice – some of your loved one's mouths, too.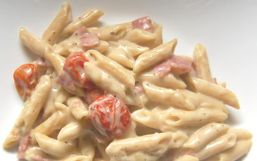 Macaroni and cheese is the best comfort food - it's also a meal that you know your kids will love every time you make it.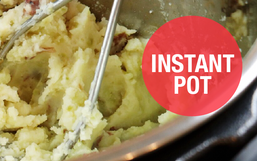 When it comes to making mashed potatoes, one word may enter your mind..."tedious".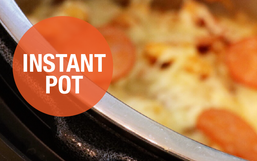 When the Instant Pot first arrived into your home, you likely did what most of us did...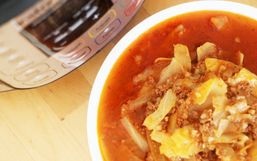 Growing up I watched my mother hand-make cabbage rolls from scratch.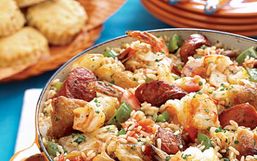 Jambalaya is a famous dish from New Orleans or the Big Easy. It is a rich dish filled with spices and different flavors.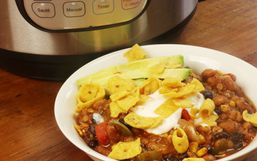 There's nothing quite like a bowl of chili on a cold, dreary day. It warms you up from the inside out and you can batch cook it,...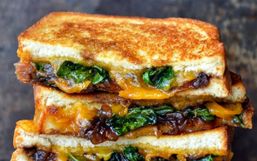 Is it time to give your grilled cheese a makeover? Grilled cheese is well known to be America's favorite sandwich.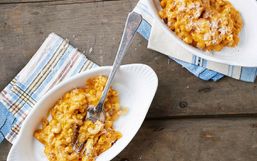 Like the newly popular kitchen gadget, the Instant Pot, the slow cooker still makes the top favorite kitchen gadgets to have.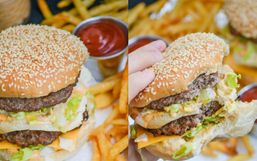 Growing up fast food visits were some of the most exciting dinners my siblings and I looked forward to.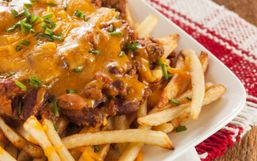 I don't know about you, but chili is a common Sunday dinner in my family.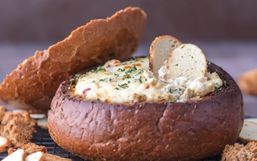 New Year's Eve is an exciting celebration! It's a chance to reflect on the previous year, set goals for the new year, and...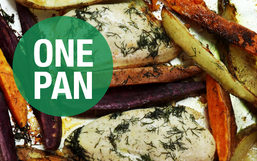 Next time you polish off a jar of pickles, don't just pour the pickle juice down the drain.