Most of us love to cook a whole well-rounded meal for our friends and family, but the reality is – we often just lack time and energy to pull it all off, repeatedly. Making a dinner for the whole family can be quite the draining task, especially when it's something you must accomplish daily. Finding new recipes and ways to prepare them that cuts down on the need to "babysit" the food you're preparing, is key. This gives you more time to do homework with the kids, run a load of laundry, or my personal favorite: sit down with a glass of wine and relax while the food cooks.
Sheet pan dinners are a common thing in our home. Being able to prepare the main and the sides all on one pan works out to minimal dishes, and maximum flavor! This dish brings all the amazing flavors of Greek food onto one pan, melding the flavors together in a way that will make this recipe one to remember (and pin of course, for next time!).
This recipe takes the inexpensive chicken thighs, combined with more inexpensive ingredients for a meal that rounds up to around $10 and serves at least 4! Beat that, take-out. 
So stop stressing over what to make for dinner tonite, and try this recipe out for yourself!
Ingredients
6 chicken thighs (bone-in, skin-on)
1/2 cup olive oil
4 tbsp dried oregano
1/4 cup red wine vinegar
1 tbsp garlic powder
1 lemon, halved (1/2 for juice, 1/2 sliced)
Salt & pepper, to taste
3 tbsp olive oil, for pan drizzle
4 cups mini potatoes
6 garlic cloves, sliced
3oz feta cheese, crumbled
1/2 red onion, sliced thin
2 tbsp capers
Method
Preheat oven to 400 degrees Fahrenheit.
In a mixing bowl, place your chicken and begin adding marinade ingredients (1/2 cup olive oil, oregano, red wine vinegar, garlic powder, 1/2 lemon juice, salt & pepper). Toss to coat. Set aside.
Drizzle a few tablespoons of olive oil onto your sheet pan and add your potatoes, sliced garlic and toss gently to coat.
Space out the potatoes and garlic to make room for the chicken, then add the chicken skin side up onto the pan, topping each with a slice of lemon.
Bake for 30 minutes turning the potatoes once, halfway through.
Remove from oven, and top with sliced red onions, capers and feta. Continue baking for 5 minutes.
Check to see if the chicken is cooked through (no pink, juices run clear) and then return to the oven, and broil for an additional 5 minutes or until everything is browned to your liking.
Let cool slightly before serving, then enjoy!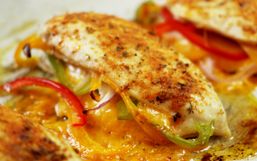 It's no surprise that chicken breast is such a popular dinner choice for so many families.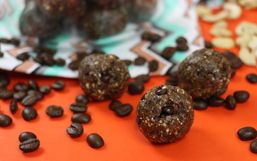 We all experience it - the need for a boost in energy. Coffee definitely comes in hand, but what if there's a way to incorporate...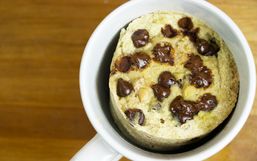 There's nothing quite like the smell of freshly baked banana bread, is there?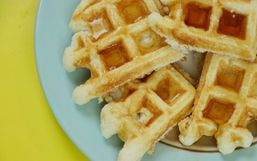 If you've ever been on a low-carb diet you know real fast that breakfast especially can be a challenge.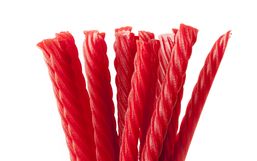 By now I think it is fair to say almost everyone knows what it means to be gluten-free.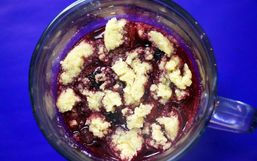 Fruit cobbler is a delicious, light dessert that is best enjoyed warm, gooey, and straight from the oven!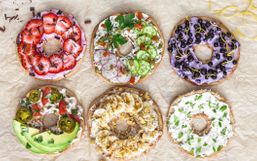 Quinoa seemed like it would be just a fad health food trend, but the reality is - quinoa is a superfood, and it's here to stay!!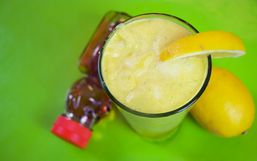 Does anyone else have horrible allergies? The kind that makes your nose simultaneously stuffed up and dripping, your eyes watery...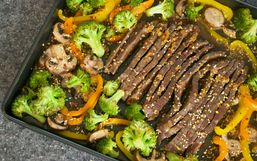 It's officially summer and that means it's grilling season! Unfortunately, not everybody has a barbeque.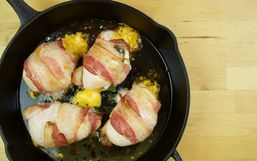 There's no denying that jalapeño poppers are a fan-favorite appetizer!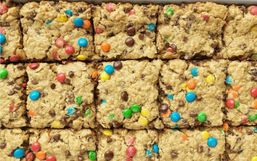 With gluten-free diets on the rise recipes that are gluten-free are gaining popularity.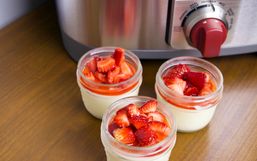 As part of my review of the Wolf Gourmet Multi-Function Cooker, I developed some recipes to test this amazing appliance out in...