You can never go wrong with buttery flaky crescent rolls but did you know a tube of crescent roll dough can be so much more than plain ole crescent rolls? Today we're sharing 21 creative (and delicious) ways you can enjoy a tube of crescent rolls. From sweet cinnamon rolls to savory breakfasts casseroles there is something for everyone!
Crescent roll dough is budget-friendly and it cooks quickly which means all of these desserts, apps, and meals can be made in a hurry. Whether you're looking for quick and easy weeknight meals, or fun appetizers and desserts for a party, we have got you covered!
1. Strawberry Cheesecake Crescent Ring
Flavors of sweet strawberry cheesecake are folded into the most enticing crescent ring. This simple dessert looks like a true masterpiece and will certainly steal the spotlight.
The crescent ring is made up of 2 tubes of a crescent roll dough, dollops of decadent cheesecake, and strawberry pie filling. Finish the dessert by drizzling it with icing and watch this dessert disappear.
2. Cranberry Brie Bites
Cranberry brie bites are one of the easiest appetizers you'll make. While this appetizer may require simple ingredients, it certainly has an impressive flavor!
Be sure to use a muffin tin to create the perfect bite-sized appetizers. Finally, garnish the bites with fresh rosemary sprigs to complete the presentation.
3. Cinnamon Twists
A buttery cinnamon-sugar mixture is spread across crescent roll dough and then is twisted to create this delectable treat. These cinnamon twists come together in just 15 minutes and require only 4 ingredients.
Keep in mind the cinnamon twists will remain fresh on the counter for 2 days and in the fridge for 7, however, odds are they'll be gobbled up in minutes! Enjoy them as they are or dip them in melted chocolate.
4. Crescent Roll Pizza
Crescent roll pizza would make an excellent party appetizer but it could also be a delicious meal to enjoy for lunch or dinner. Unlike traditional pizza, this pizza is served cold and with raw veggies!
The base of the pizza is made up of crescent roll dough and once it has cooked and cooled you'll top it with cream cheese. Sprinkle your favorite veggies on top and enjoy!
5. Easy Cinnamon Rolls
Freshly baked cinnamon rolls can be made in about 35 minutes using this recipe! Achieve homecooked flavor without all the effort using a few shortcuts.
Instead of homemade dough, you'll use 2 tubes of crescent roll dough. To achieve that buttery cinnamon center you'll need butter, brown sugar, and cinnamon! Finally, top the rolls with the a simple cinnamon roll icing and dig in!
6. Ham And Cheddar Crescent Roll-Ups
Ham and cheddar crescent roll-ups are the perfect quick and easy dinner you've been looking for. This meal can be ready to eat in just 20 minutes making it a great contender for busy weeknights!
Simply unravel a tube of crescent roll dough and fill with deli-sliced ham, a cheese slice and roll them up! Be sure to brush the rolls with the fragrant butter mixture that really sets the flavor over the top.
7. Raspberry Crescent Rolls
With 4 ingredients and 15 minutes of your time, you can dig into this luscious dessert! Warm raspberry jam is swirled around a flaky crescent roll and is topped with a drizzle of sweet icing.
This quick and easy dessert comes together effortlessly with a tube of crescent roll dough and your favorite jar of jam! They're fancy enough to be served after a special dinner but can be enjoyed on a night in too.
8. Crescent Breakfast Casserole
Crescent roll dough can even be used in delicious breakfast recipes! This easy casserole comes together quickly and will feed the whole family effortlessly.
Crescent rolls are filled with a savory cream cheese and sausage mixture. Once the rolls are placed in a casserole dish you'll top it with eggs and cheese and then bake it to perfection!
9. Easy Pumpkin Danish
Fulfill your pumpkin spice cravings with these delicious pumpkin danishes! These delicate pastries come together in 30 minutes and look like they came straight from the bakery.
With a fluffy crescent base and a pumpkin filling, every bite will surely satisfy your taste buds. What sets these pastries over the top is the cream cheese glaze drizzle.
10. Crescent Bacon Breakfast Ring
Looking to impress this weekend? Whip together this wonderful crescent bacon breakfast ring and share it for breakfast or brunch.
The ring is filled with all your favorite breakfast foods from bacon to eggs and loads of ooey-gooey cheese. The most impressive thing about this recipe (aside from the flavor, of course) is that it comes together in just 35 minutes!
11. Chicken Broccoli Cheddar Crescent Ring
Another great crescent ring recipe comes to the rescue to help you achieve an impressive meal even on the busiest weeknight. This crescent ring is filled with tender pieces of chicken, fresh broccoli, and loads of delicious cheese.
Even picky eaters will like this meal! Share this crescent ring with your family and then make it again for a party — it'll surely be a hit.
12. Nutella Crescent Rolls
Nutella is so delicious that you can eat it by the spoonful! That said, why not slather some Nutella onto crescent roll dough to make a delicious dessert.
This recipe proves that with a tube of crescent dough, Nutella, and a sprinkle of powdered sugar you can make an enticing dessert effortlessly. These will seriously be a hit so you may want to double or triple the recipe, especially if you're serving a crowd.
13. Buffalo Chicken Roll-Ups
Buffalo chicken is a crowd-favorite. From buffalo chicken chili to buffalo chicken sliders and even delicious dips, there are so many ways to enjoy it! This recipe bundles up delicious buffalo chicken into a crescent roll to create an intriguing appetizer.
Make this appetizer for game-day or any party and watch them disappear off the plate quickly. You could even serve them with a side of blue cheese dip or ranch for dipping!
14. Crescent Roll Apple Danishes
Tired of apple pie? Okay, no one really gets tired of apple pie but if you're looking to switch things up, be sure to give these crescent roll apple danishes a try!
The flaky pastry engulfs sweet apple pie filling and then is topped with a sweet drizzle of icing. Better yet, this drool-worthy dessert comes together in less than 30 minutes.
15. Sloppy Joe Stuffed Crescent Rolls
This recipe puts a unique spin on a traditional sloppy joe recipe. Instead of tossing your meaty mixture on a burger bun, stuff it into a flaky crescent roll.
You'll need to prepare the sloppy joe mixture before assembling the rolls, however, this recipe still comes together in less than 30 minutes — perfect for weeknights!
16. Mummy Dogs
Mummy dogs would be a fun dinner to serve to kids all year round but would be especially fun during Halloween. All you'll need are hot dogs, crescent roll dough, and olive slices.
Let the kids join in on the fun because these mummy dogs are so easy to make! Once cooked dip your mommy dogs in ketchup and enjoy!
17. Lemon Blueberry Cheesecake Crescent Rolls
Fresh flavors of lemon and blueberries come together to create another crescent roll dessert! These rolls are not only infused with zesty fresh flavors but are filled with decadent cheesecake too.
The delicious filling comes from cream cheese and store-bought lemon curd. Fill the rolls with fresh blueberries and once cooked, drizzle with icing!
18. Beef Taco Ring
Tacos are delicious, don't get us wrong, but you seriously need to try this beef taco ring! Savory taco meet is surrounded by flaky crescent roll dough.
This taco ring is so beautiful that you could serve it at a party but it also serves well as a simple family meal too. Share the ring with a side of guac, salsa, and sour cream for a true taco experience.
19. Chicken Pot Pie Crescent Braid
All the flavors you love about chicken pot pie are now wrapped into a beautiful crescent braid. The delicious filling is made from 5 simple ingredients 2 of which are ooey-gooey cheese.
This is another great recipe that can come together quickly and will certainly save your busy weeknights. Share this chicken pot pie braid with your family and they'll be begging for seconds.
20. Easy Pizza Pinwheels
You can never go wrong with pizza, after all, it is a crowd-pleaser. But before you go and order from your favorite pizza joint, give these quick and easy pizza pinwheels a try!
This budget-friendly recipe combines crescent roll dough with pizza sauce, cheese, and your favorite toppings to create a delicious meal. Enjoy the pinwheels as they are or serve with marinara sauce or ranch for dipping!
21. Customize Your Crescent Rolls
This idea is so simple it doesn't even need a recipe. If you want to keep it simple, spread your favorite nut butter spread, jam, or chocolate chips on the crescent roll dough and roll them up. Then cook the crescent rolls according to the package.
Finally, garnish the plate of crescents with a sprinkle of icing sugar and enjoy! The options truly are endless!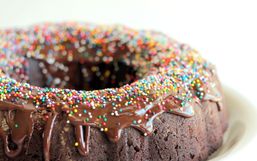 It is time for you to blow off the dust, or maybe a better choice; wash your bundt pan. Have you been neglecting it?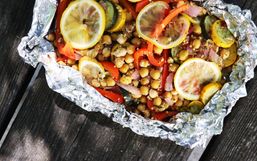 As someone who now eats a mostly plant-based diet, I've found myself stumped on how to enjoy BBQ meals this summer.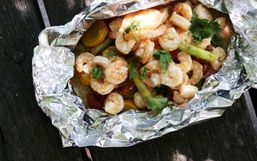 To me, summer and grilling are synonymous. By that, I mean my husband, grilling, and summer are synonymous because I have yet to...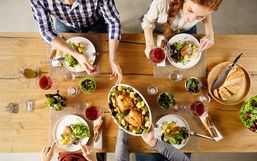 Worried you're spending too much money on takeout? You're not alone!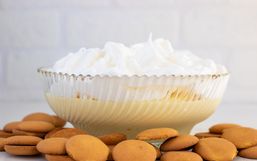 It's officially Spring weather and we're ready to trade our heavy comfort foods for light and bright flavors (even if this recipe...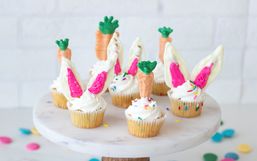 Spring has sprung and Easter is right around the corner! Whether it's a cute treat for your kiddo's class, an office potluck, or...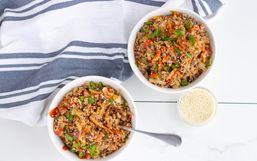 Let's face it, we all live busy lives and with those busy nights come stressful dinner times.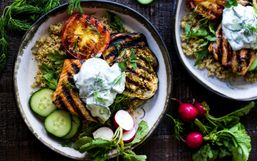 These past few months, life has been flying by faster than usual. I make it home in time to whip up something quick for supper and...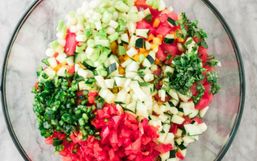 Who loves food? US! And who loves coming home and working in the kitchen after a long day at work? Not us!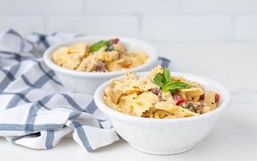 There are countless reasons why chicken is a go-to food for every meal.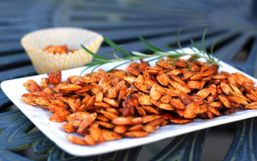 Those of us who are celebrating Halloween are getting ready to carve the pumpkins!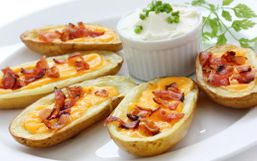 Whether you're throwing a party or just hanging out at home, appetizers are an easy way to add variety to your meals and make them...