Jambalaya is a family favorite to many, regardless of whether or not you have roots in New Orleans! We wanted to bring this quick and easy Jambalaya recipe to you, which cuts down the cook time but not the flavor we all know and love.
Normally Jambalaya takes close to an hour to make. Yikes! I don't know about you, but I normally don't have the time or energy for a recipe that takes longer than 30 minutes, otherwise, we risk a weeknight pizza delivery slip-up. Instead, I pulled out my trusty Instant Pot and whipped up this mouth-watering dish in about 20 minutes. If you like it quite spicy, feel free to up the Cajun seasoning and even add some diced jalapeños, but this recipe is flavorful enough for the whole family. No matter what you choose, this dish will transport you straight to the French Quarter.
Want New Instant Pot Recipes and Content Delivered Straight To Your Inbox? Sign up for our Instant Pot Email Newsletter!
Ingredients
2 tbsp olive oil
8 oz. Andouille or Chorizo sausage, 1/2 inch slices
12 oz. boneless, skinless chicken breast or thighs, 1 inch cubes
1 lb. raw shrimp, tails removed
1 cup chopped green bell pepper
1 cup chopped celery
1 cup diced onion
1 tbsp minced garlic
1 tsp dried thyme
1 tbsp + 1 tsp Cajun seasoning
1/2 tsp salt
1 1/2 cups long grain white rice
14 oz diced tomatoes
1 tsp Worcestershire sauce
2 cups chicken broth
2 bay leaves
Method
Rub shrimp with 1 tsp of Cajun seasoning and set aside.
Press the "Sauté" function on your Instant Pot and add oil.
Add chicken to the Instant Pot and sauté for 4 minutes.
Add sausage and sauté for another 2 minutes.
Add shrimp and sauté for another minute.
Add the onions, bell pepper, celery, and garlic, stirring until the onions soften.
Turn the "Sauté" function off.
Add the thyme, Cajun seasoning, salt, and rice, stirring to coat.
Mix in the tomatoes, Worcestershire, broth, and bay leaves.
Cook on "Manual" for 7 minutes, making sure the steam release valve is sealed.
Do a Quick Release and serve hot!
Forkly.com is a participant in the Amazon Services LLC Associates Program, an affiliate advertising program designed to provide a means for sites to earn advertising fees by advertising and linking to Forkly.com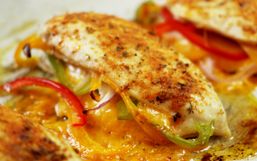 It's no surprise that chicken breast is such a popular dinner choice for so many families.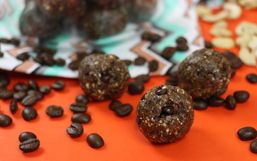 We all experience it - the need for a boost in energy. Coffee definitely comes in hand, but what if there's a way to incorporate...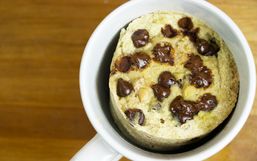 There's nothing quite like the smell of freshly baked banana bread, is there?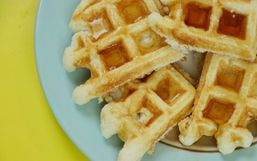 If you've ever been on a low-carb diet you know real fast that breakfast especially can be a challenge.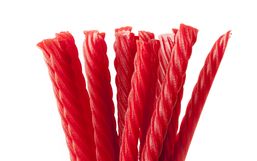 By now I think it is fair to say almost everyone knows what it means to be gluten-free.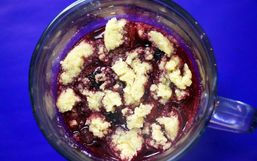 Fruit cobbler is a delicious, light dessert that is best enjoyed warm, gooey, and straight from the oven!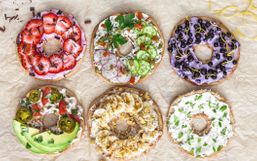 Quinoa seemed like it would be just a fad health food trend, but the reality is - quinoa is a superfood, and it's here to stay!!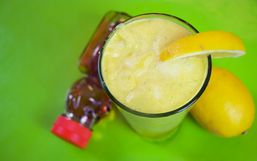 Does anyone else have horrible allergies? The kind that makes your nose simultaneously stuffed up and dripping, your eyes watery...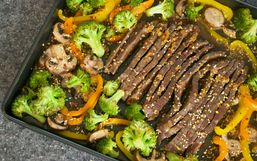 It's officially summer and that means it's grilling season! Unfortunately, not everybody has a barbeque.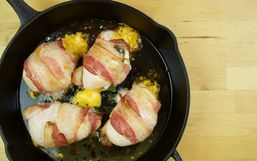 There's no denying that jalapeño poppers are a fan-favorite appetizer!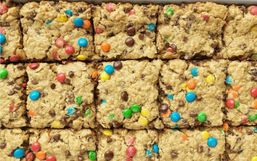 With gluten-free diets on the rise recipes that are gluten-free are gaining popularity.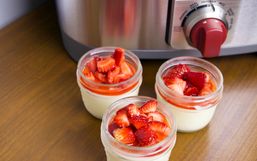 As part of my review of the Wolf Gourmet Multi-Function Cooker, I developed some recipes to test this amazing appliance out in...