Jambalaya is a family favorite to many, regardless of whether or not you have roots in New Orleans! We wanted to bring this quick and easy Jambalaya recipe to you, which cuts down the cook time but not the flavor we all know and love.
Normally Jambalaya takes close to an hour to make. Yikes! I don't know about you, but I normally don't have the time or energy for a recipe that takes longer than 30 minutes, otherwise, we risk a weeknight pizza delivery slip-up. Instead, I pulled out my trusty Instant Pot and whipped up this mouth-watering dish in about 20 minutes. If you like it quite spicy, feel free to up the Cajun seasoning and even add some diced jalapeños, but this recipe is flavorful enough for the whole family. No matter what you choose, this dish will transport you straight to the French Quarter.
Want New Instant Pot Recipes and Content Delivered Straight To Your Inbox? Sign up for our Instant Pot Email Newsletter!
Ingredients
2 tbsp olive oil
8 oz. Andouille or Chorizo sausage, 1/2 inch slices
12 oz. boneless, skinless chicken breast or thighs, 1 inch cubes
1 lb. raw shrimp, tails removed
1 cup chopped green bell pepper
1 cup chopped celery
1 cup diced onion
1 tbsp minced garlic
1 tsp dried thyme
1 tbsp + 1 tsp Cajun seasoning
1/2 tsp salt
1 1/2 cups long grain white rice
14 oz diced tomatoes
1 tsp Worcestershire sauce
2 cups chicken broth
2 bay leaves
Method
Rub shrimp with 1 tsp of Cajun seasoning and set aside.
Press the "Sauté" function on your Instant Pot and add oil.
Add chicken to the Instant Pot and sauté for 4 minutes.
Add sausage and sauté for another 2 minutes.
Add shrimp and sauté for another minute.
Add the onions, bell pepper, celery, and garlic, stirring until the onions soften.
Turn the "Sauté" function off.
Add the thyme, Cajun seasoning, salt, and rice, stirring to coat.
Mix in the tomatoes, Worcestershire, broth, and bay leaves.
Cook on "Manual" for 7 minutes, making sure the steam release valve is sealed.
Do a Quick Release and serve hot!
Forkly.com is a participant in the Amazon Services LLC Associates Program, an affiliate advertising program designed to provide a means for sites to earn advertising fees by advertising and linking to Forkly.com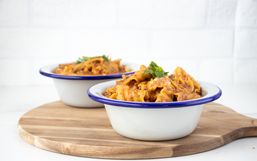 There is no comfort food quite like lasagna and I'm not talking about the frozen version picked up from the grocery store when...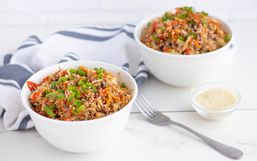 Egg rolls are delicious, let's be honest. But they're crazy unhealthy because they're usually deep fried in those little wrappers!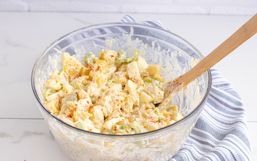 Everyone's potluck favorite is about to get so much easier! Today, we're sharing how the Instant Pot can prepare potato salad...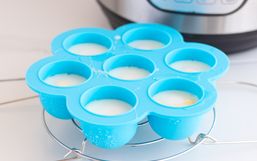 Poached eggs are a delicious addition to your breakfast and a great way to add protein without all the extra oil of a fried egg.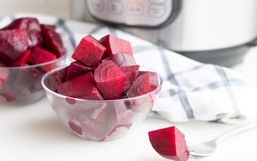 While I love root veggies, they can take a long time to cook. Plus, my oven lets off a lot of heat, making me hesitant to use it...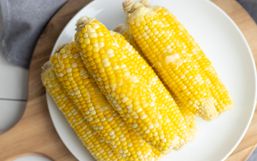 Corn on the Cob is almost in season in our area, but it's already available in grocery stores and is the perfect summer side dish!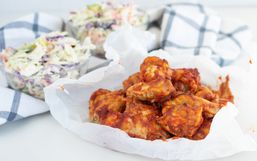 Chicken wings are a favorite meal for many, whether you're eating out at a restaurant or sitting around the dinner table with your...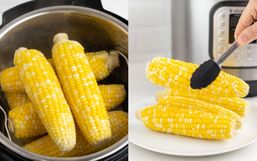 The Instant Pot has built quite a reputation for itself. It can cook meals quickly and often, will require minimal effort too.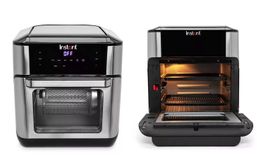 With so many kitchen gadgets on the market, it's hard to know which ones are worth the prime real estate in your kitchen.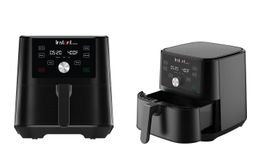 Deep-fried foods are delicious but they come with a cost. Often dripping in oil and full of fat, these not so healthy foods can...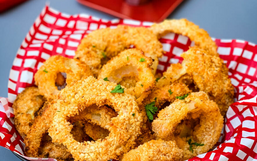 Everyone and their besties have an Instant Pot pressure cooker these days, and if you don't have one yet, you really need to get...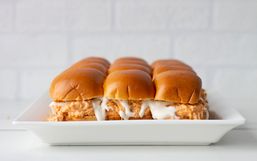 Parties happen all year round and instead of taking on the task of cooking for a crowd, make your next party a potluck party!