Remember when you first discovered garlic bread, and it felt like there could be no better way to enjoy bread than to have it be garlic bread?
But then you tried bruschetta.
Then you tried bruschetta with cheese melted on top.
Suddenly, your life was spiraling into orbits of bruschetta flavors and delight. Without a doubt, you need more bruschetta in your world, and on your plate. WE ARE HERE TO HELP.
Yet dinnertime is so complicated sometimes. We hustle and bustle in the kitchen to pump out a fantastic meal for the whole family, leaving you exhausted with dishes to do afterward. Yeah, no thanks. 
That's why we love Sheet Pan dinners (you can find more of them here for proof of our love of them). They're easy to prepare, even easier to bake up and serve.
So with that, here's a recipe that will have you bruschetta-ing your way through the kitchen, and into the hearts of your loved ones who eat with you.
Ingredients
4 chicken breasts, boneless/skinless
2 tbsp olive oil
3-4 cups baby red potatoes, halved
1/2 red onion, diced
1 tbsp garlic, minced
2 tsp Italian seasoning
1/3 cup grated Parmesan cheese
salt & pepper
1 cup cherry tomatoes, whole
4 slices mozzarella or provolone cheese
1/2 cup jarred pre-made bruschetta mix
Fresh basil, chopped
Method
Preheat oven to 400 Degrees Fahrenheit.
Drizzle olive oil onto your sheet pan, and combine potatoes, onion, garlic, Italian seasoning, salt & pepper and parmesan cheese. Toss to coat.
Move the potato mixture to one side of the sheet pan, and place down your 4 chicken breasts, seasoning with salt & pepper. Bake for 20-25 minutes.
Remove from oven, add tomatoes to the potato mixture side, and place 4 slices of mozarella (or provolone) cheese on the tops of each chicken breast. Return to oven for 10 minutes.
When fully cooked, remove from oven and top each chicken breast with a spoonful or two of bruschetta mixture and fresh basil over the entire pan.
Serve warm, and enjoy!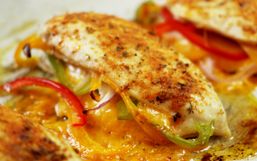 It's no surprise that chicken breast is such a popular dinner choice for so many families.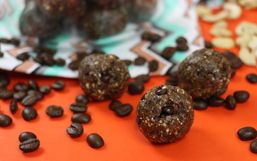 We all experience it - the need for a boost in energy. Coffee definitely comes in hand, but what if there's a way to incorporate...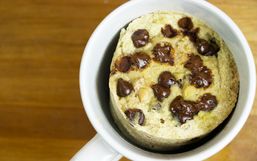 There's nothing quite like the smell of freshly baked banana bread, is there?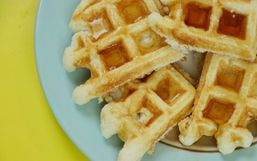 If you've ever been on a low-carb diet you know real fast that breakfast especially can be a challenge.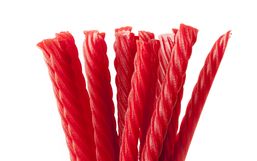 By now I think it is fair to say almost everyone knows what it means to be gluten-free.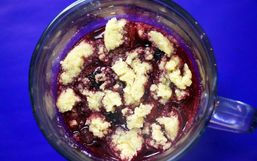 Fruit cobbler is a delicious, light dessert that is best enjoyed warm, gooey, and straight from the oven!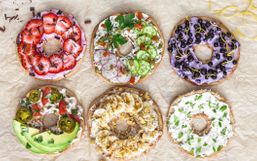 Quinoa seemed like it would be just a fad health food trend, but the reality is - quinoa is a superfood, and it's here to stay!!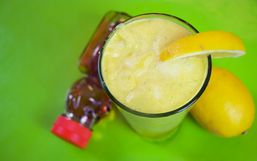 Does anyone else have horrible allergies? The kind that makes your nose simultaneously stuffed up and dripping, your eyes watery...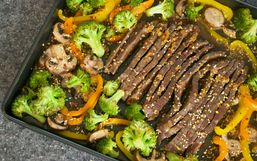 It's officially summer and that means it's grilling season! Unfortunately, not everybody has a barbeque.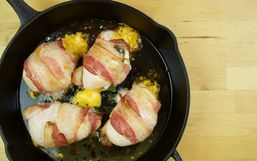 There's no denying that jalapeño poppers are a fan-favorite appetizer!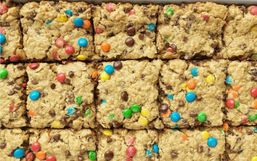 With gluten-free diets on the rise recipes that are gluten-free are gaining popularity.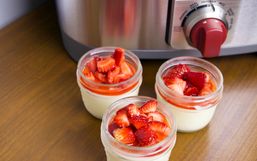 As part of my review of the Wolf Gourmet Multi-Function Cooker, I developed some recipes to test this amazing appliance out in...