A simple chicken parm recipe for even the most inexperienced of chefs. Easily baked all on one sheet pan, this takes minimal effort and energy. It's kind of the best when you serve a hella impressive dinner and it was actually ridiculously easy, right? With chicken breasts simply dredged and breaded in panko and cheese, smothered in savory marinara and topped with more cheese, it only gets better as it's served along with roasted broccoli. When you try broccoli made like this, you'll be mind-blown at how you'll want to devour them like chips (I'm actually really bad for this, roasting broccoli intended for a meal, and then just standing in the kitchen eating them all and they never make the plate, oops!). Whether you serve it along with a salad, garlic bread, pasta, rice (or the healthier, low-carb cauliflower rice option) you'll be serving up a dish that will forever keep you from buying frozen pre-made chicken parm ever again!
Ingredients
4 chicken breasts, boneless & skinless
1 egg
1/2 cup panko breadcrumbs (we used a gluten-free variety)
1/2 cup parmesan cheese, grated
1 tsp salt
1 tsp pepper
1 tsp garlic powder
1 cup marinara sauce
1 cup shredded mozzarella cheese
1/4 cup chopped fresh basil
1 head of broccoli, chopped into florets
1 tbsp olive oil
Additional salt & pepper, to taste
Equipment
2 medium mixing bowls
Sheet pan
Method
Preheat your oven to 400 degrees Fahrenheit.
In a medium sized mixing bowl, whisk one egg. In a separate mixing bowl, mix together your panko crumbs, parmesan cheese, salt & pepper.
One chicken breast at a time, start in the egg bowl, and dredge it to coat. Immediately take it out into the bread crumb mixture and coat evenly. Place it immediately on your sheet pan. Repeat for each chicken breast.
Next take all your broccoli florets and place around the chicken breast on the pan. Drizzle with olive oil, and sprinkle with salt & pepper. Use your hands to toss the broccoli to coat completely.
Bake for 30-40 minutes, or until the chicken breast are fully cooked.
Remove from oven, and top with a spoonful of marinara sauce on each breast, followed by mozzarella cheese and fresh basil. Return to the oven for an additional 5 minutes to melt and brown the cheese.
Serve!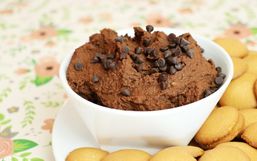 Hummus has forever been a protein-rich dip for your veggies and chips, a spread on your greek wraps and much more.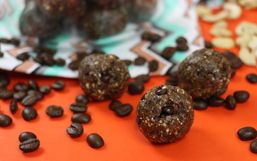 We all experience it - the need for a boost in energy. Coffee definitely comes in hand, but what if there's a way to incorporate...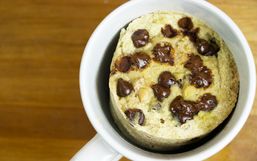 There's nothing quite like the smell of freshly baked banana bread, is there?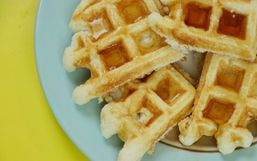 If you've ever been on a low-carb diet you know real fast that breakfast especially can be a challenge.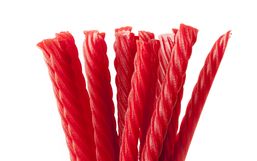 By now I think it is fair to say almost everyone knows what it means to be gluten-free.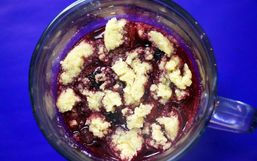 Fruit cobbler is a delicious, light dessert that is best enjoyed warm, gooey, and straight from the oven!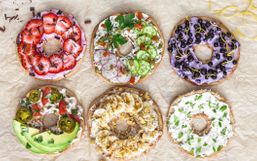 Quinoa seemed like it would be just a fad health food trend, but the reality is - quinoa is a superfood, and it's here to stay!!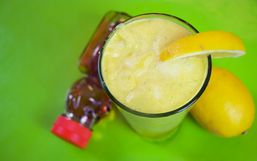 Does anyone else have horrible allergies? The kind that makes your nose simultaneously stuffed up and dripping, your eyes watery...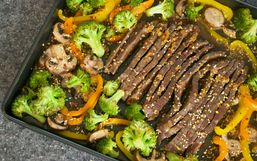 It's officially summer and that means it's grilling season! Unfortunately, not everybody has a barbeque.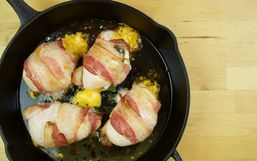 There's no denying that jalapeño poppers are a fan-favorite appetizer!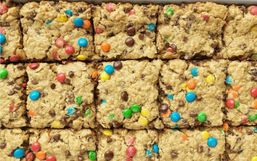 With gluten-free diets on the rise recipes that are gluten-free are gaining popularity.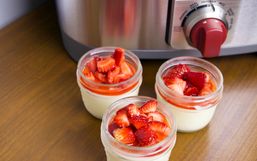 As part of my review of the Wolf Gourmet Multi-Function Cooker, I developed some recipes to test this amazing appliance out in...