Vegan or not, this recipe is one for the whole family (trust us). It's so incredibly fun to prepare thanks to the ease of a sheet pan recipe, and the flavors simply explode throughout the whole thing. Cooked together, then served over lettuce, rice or quinoa (your pick) it's the perfect plant-based health bowl that your body is going to be thanking you for.
In a rainbow of colors from the tofu, broccoli, purple cabbage, carrots & red peppers – you're serving up a simple recipe that comes together beautifully in a medley of flavors.
Hungry yet? I sure am. Trust us, this one is a must-try.
Ingredients
2 tbsp olive oil
14oz package extra firm tofu, drained, pressed and cubed
2 cups broccoli florets
1/3 head purple cabbage, sliced
1 cup shredded carrot
1 red bell pepper, diced
Salt & Pepper
Teriyaki Sauce (if not using premade):
1/4 cup water
1 tsp cornstarch
1/2 cup soy sauce (we used gluten free tamari)
2 tbsp rice vinegar
1 tbsp maple syrup
1 tbsp minced garlic
1 tsp ginger (powder or paste)
1 tbsp sriracha (optional)
Green onion, sesame seeds for garnish (optional)
Equipment
Non-Stick Sheet Pan
Parchment Paper or Non-Stick Aluminum Foil (if not using a non-stick sheet pan)
Method
Preheat oven to 350 degrees Fahrenheit.
Drizzle olive oil over your sheet pan. Begin placing your ingredients in "rows" with your chopped tofu, broccoli florets, sliced purple cabbage, shredded carrot and diced bell peppers, toss gently and top with sprinkle salt & pepper on top. Bake for 35 minutes.
While it's baking, in a small bowl, mix together water and cornstarch and slur together. Add in soy sauce, rice vinegar, maple syrup, garlic, ginger and sriracha, and mix well.
After it's baked fo 35 minutes, remove the sheet pan from the oven and drizzle in your teriyaki sauce. Toss everything gently to coat and place back in the oven for 10 more minutes.
When finished, remove from oven and serve over rice, quinoa or kale and optionally top with green onions and sesame seeds. Enjoy!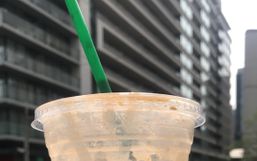 So disclaimer: I'll pretty much try anything that's new and plant-based at Starbucks.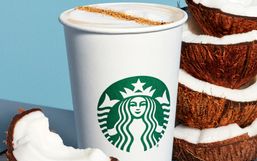 The vegan diet continues to gain popularity and not to mention lactose allergies are on the rise too.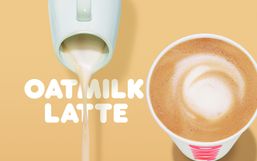 Earlier this week Starbucks announced that they're officially offering 2 new non-dairy beverages nationwide.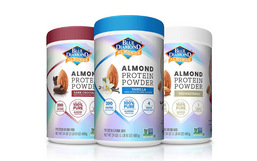 Blue Diamond Growers is entering 2020 with a brand new product, Blue Diamond Almond Protein Powder made from 100% pure almond...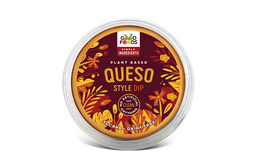 The plant-based diet trend is growing and it shows no signs of stopping!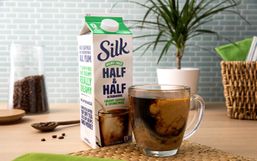 Silk, America's number 1 plant-based beverage brand is back with another exciting announcement!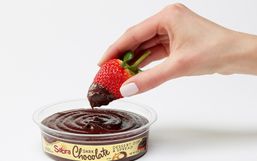 If you haven't heard of dessert hummus yet, it's essentially a sweet spin on a traditionally savory chickpea-based dip.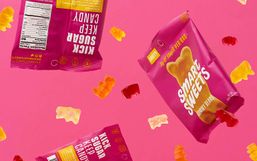 It's no secret that sugar isn't good for you, especially the refined kind we find in sweets.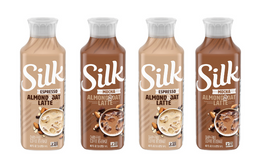 If you don't have time to head to a coffee shop this morning to score your favorite latte, don't fret! Silk, America's No.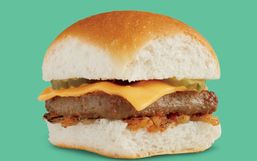 Brace yourselves because White Castle has unveiled amazing news! White Castle announced that they will soon become the very first...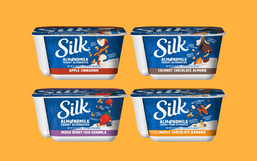 Silk, America's number 1 plant-based beverage brand is constantly thinking up new, innovative products so you don't have to miss...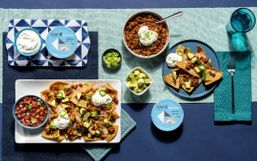 With more consumers searching for dairy-free alternatives, companies like Kite Hill are on a mission to deliver.