It's a Tuesday afternoon, I've just finished work. I hop in my car and start the half hour drive home to my family. As I'm driving, my stomach grumbles. What did I pull out of the freezer for supper tonight? The answer: Nothing. Darn. Now I need to either stop at the grocery store on the way home to get something pre-made or run some hot water over my chicken to try to get it to quick-thaw in time to get dinner on the table.
This is one of my biggest pet peeves and I'm not alone. I know we all do it, so I won't even ask if this has happened to you. The question is, how often does it happen to you? Well, thanks to the wonderful creators of the Instant Pot, I will no longer have this problem. The Instant Pot can actually cook chicken from frozen in around 25 minutes, including the time it takes to reach pressure. It's a miracle worker in the kitchen and will definitely save me money at the grocery store as well as time at home. Here's to more hectic weeks, but this time, filled with healthy, quickly cooked chicken!
Want New Instant Pot Recipes and Content Delivered Straight To Your Inbox? Sign up for our Instant Pot Email Newsletter!
1. Add Liquid & Chicken
Begin by adding 1 cup of liquid to your Instant Pot. We chose chicken broth but if you don't have that on hand, water will work too! Place your frozen chicken breast on top of the liquid.
2. Pressure Cook
Once you've placed the liquid and the chicken inside the pot, lock the lid and close the pressure valve. Set your Instant Pot to Manual HIGH for 15 minutes. It took our Instant Pot about 13 minutes to come up to pressure, however, this time will vary depending on how many chicken breasts you're cooking and what model of Instant Pot you're using.
3. Release Pressure
Once the cooking time is complete you'll want to allow a natural release for 10 minutes, which will ensure that the chicken stays tender. From previous experience, a quick release can result in tough, overly chewy meat. After the 10 minutes has passed, quick release any remaining pressure by opening the valve.
4. Drain & Enjoy
Once the pressure has been released and the float valve has dropped, remove the chicken from the pot and drain any remaining liquid. You'll be left with delicious tender chicken that you can cut up and add to a salad, shred, smother with sauce, or enjoy however you like your chicken best! This Instant Pot hack is so easy and the options are truly endless!
Ingredients
1 cup liquid (broth or water)
4 frozen chicken breasts
Method
Pour 1 cup of liquid (broth or water) into the Instant Pot.
Place frozen chicken breasts into the Instant Pot.
Lock the lid and close the pressure valve.
Set on manual HIGH for 15 minutes.
Do a natural release for 10 minutes. Then quick release the remaining pressure by opening the valve.
Remove chicken breasts and discard liquid.
Notes:
You can cook fewer or more chicken breasts at a time. To do so, increase the liquid by 1/4 cup for each additional breast to ensure you avoid the burn notice. Do not reduce the liquid even if you are cooking fewer breasts, as the system requires 1 cup as a minimum to create the steam used in this cooking process.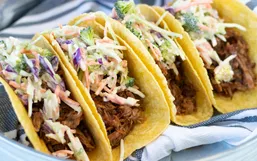 Taco Tuesday is one of my favorite nights of the week! It turns dinner time into a fiesta and it's something exciting for...
Parties happen all year round and instead of taking on the task of cooking for a crowd, make your next party a potluck party!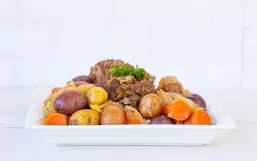 Roast beef is one of those meals that's an oldie but a goodie. If you have company coming over for supper - it doesn't matter who...
The 4th of July holiday indicates that summer is here. On this patriotic holiday friends and family gather together to play games,...
The season of fall is a favorite for many because it means crisp air, cozy layered clothing, and of course comforting meals.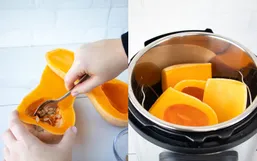 The holidays are a busy time of year, between hosting guests, planning a dinner, and catering to everyone's needs it can get...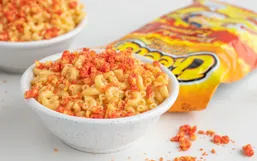 There is no comfort food like mac and cheese - the carbs and cheese are oh so delicious!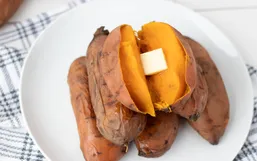 The thing about root vegetables is that they often take a lot of time to cook, especially in the oven.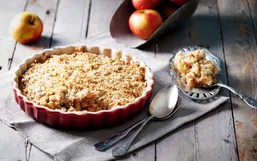 The holiday season is busy, between decorating for Christmas, hosting parties, buying and wrapping gifts it can all be...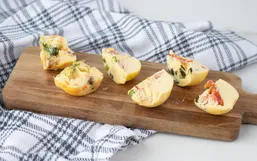 Breakfast is often the most rushed meal of the day. Sure, lunch is eaten while at your work desk and supper may be thrown...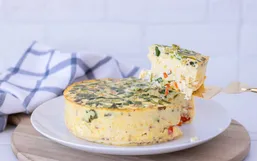 Leisurely weekends are my favorite because it's a chance to unwind and relax.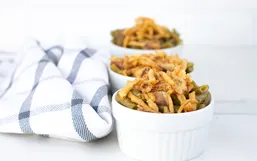 Do you love drool-worthy casseroles? Then get ready for a true treat!