Poached eggs are a delicious addition to your breakfast and a great way to add protein without all the extra oil of a fried egg. But have you tried poaching an egg? I haven't quite been able to get the hang of it and always seem to overcook, so this Instant Pot hack is a game-changer! These eggs come out perfectly every single time.
My favorite way to enjoy them? On top of our Everything But the Bagel Seasoning Avocado Toast! They're so simple, but we'll walk you through each step! We promise you'll keep coming back to this hack over and over again.
Want New Instant Pot Recipes and Content Delivered Straight To Your Inbox? Sign up for our Instant Pot Email Newsletter!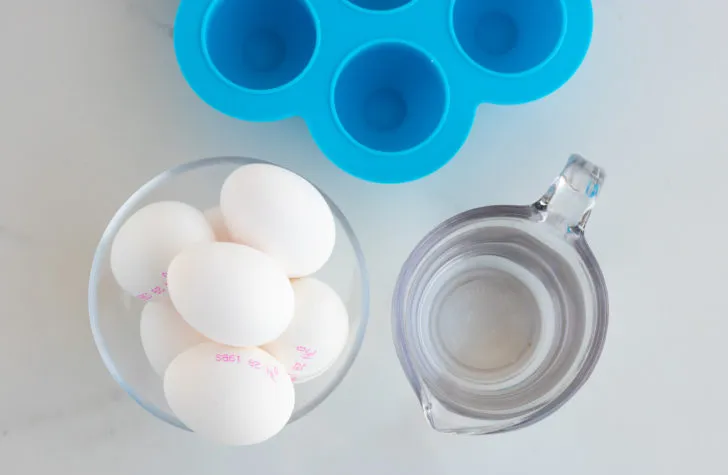 To make these bites, you'll need these silicone molds that have been popping up on Amazon. They are incredible, let me tell you. Worried you won't use them enough? Check out our Ooey Gooey Instant Pot Chocolate Chip Banana Bread Bites or Starbucks Copycat Egg Bites: Fire-Roasted Red Pepper and Cheese that use these inexpensive molds too!
To begin, spray the silicone molds with cooking oil. Then crack an egg into each of the molds, being sure not to break the yolk. Then add one cup of water to the Instant Pot (this is what will help steam the eggs!).
Buy on Amazon: Silicone Egg Bites Molds For Instant Pot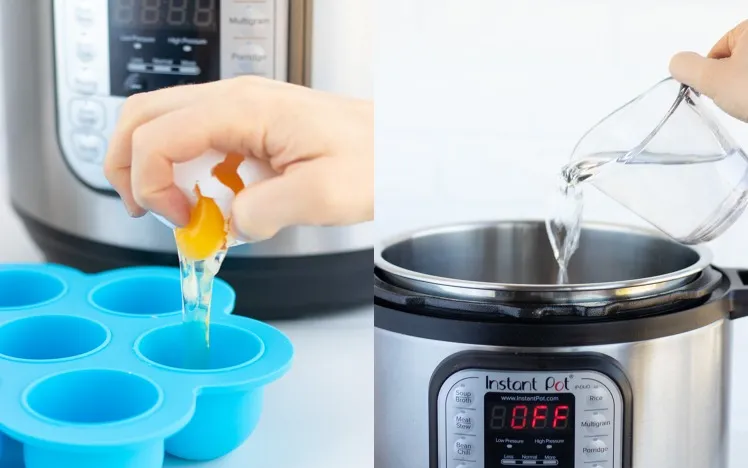 Place the silicone mold onto the trivet and carefully lower it into the pot. Do not add the lid that comes with the silicone molds – that's for storage only and cannot be put under pressure. Lid the pot and set the valve to sealing.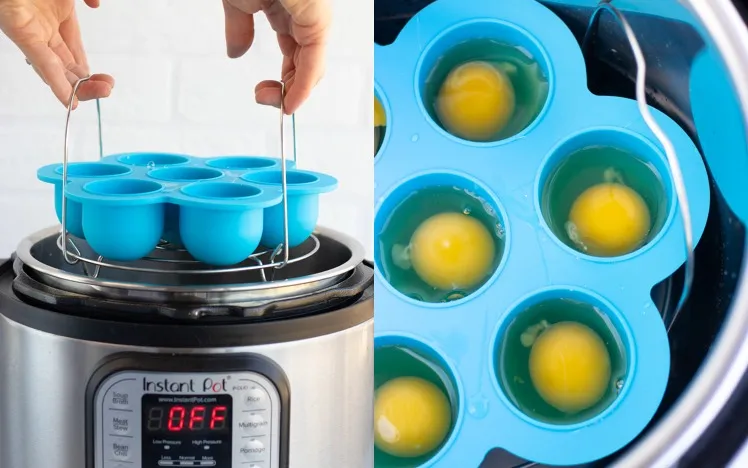 Get egg-cited – it's time to cook! Cook on Steam NORMAL for 3 minutes to get perfectly poached eggs. It took our 6-quart Instant Pot Duo 6 minutes to come to pressure, but the time may vary depending on the model and size you're using. Once the cook time has elapsed, quick release the pressure.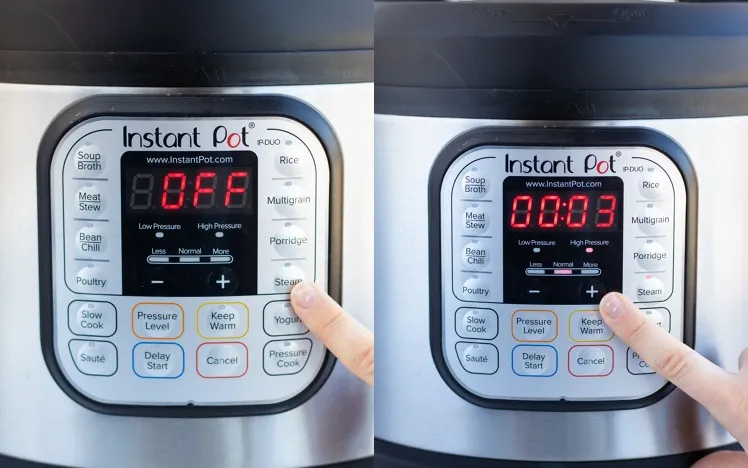 Unlid the pot and carefully remove the trivet using oven mitts to avoid getting burned! Using a paper towel, soak up the small amount of water sitting on top of the eggs. Don't worry – this is normal, especially when using the Steam mode.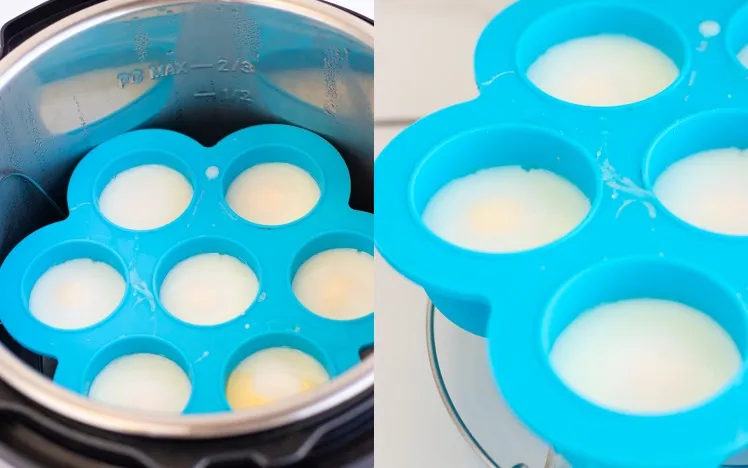 They're ready to eat! Use a large spoon to release the poached eggs from each compartment. Eat right away on their own, place them on a piece of avocado toast, or however else you want. Cut open and enjoy!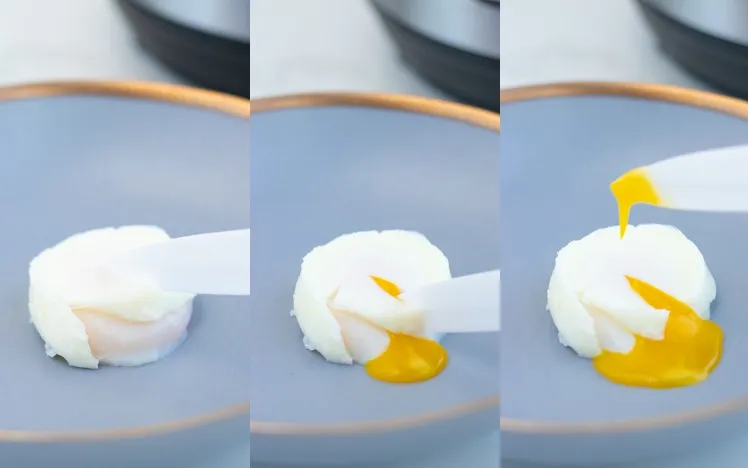 Ingredients
Cooking oil spray
7 eggs
1 cup water
Equipment
Instant Pot
Silicone egg molds
Method
Spray the egg molds generously with cooking spray. Crack eggs into the molds, one per compartment.
Add water and trivet to the pot. Lower egg molds in after.
Lid the pot, set the valve to sealing, and cook on Steam NORMAL for 3 minutes. Once the cook time has elapsed, quick release pressure.
Remove the mold from the pot and drain or soak up any water sitting on top of the eggs. Carefully take the eggs out using a spoon and serve hot!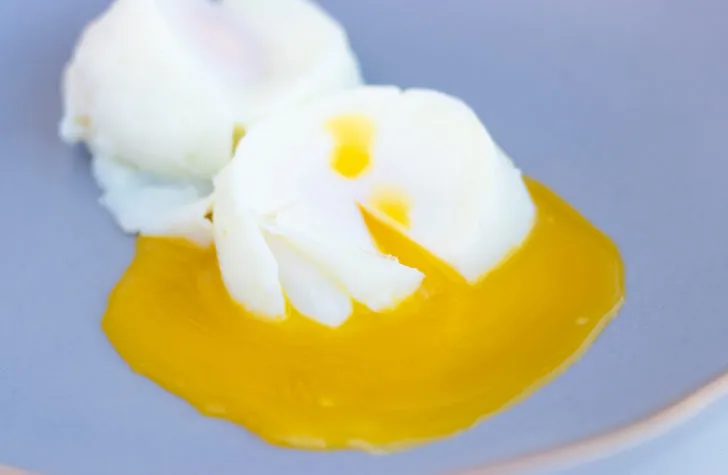 Notes
It took our 6-quart Instant Pot Duo 6 minutes to come to pressure, but the time may vary depending on the model and size you're using.
While experimenting with the Instant Pot I quickly discovered that it can not only cook a quick and easy weeknight meal but it can...
Parties happen all year round and instead of taking on the task of cooking for a crowd, make your next party a potluck party!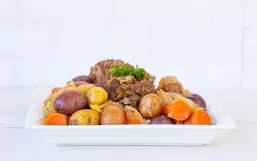 Roast beef is one of those meals that's an oldie but a goodie. If you have company coming over for supper - it doesn't matter who...
The 4th of July holiday indicates that summer is here. On this patriotic holiday friends and family gather together to play games,...
The season of fall is a favorite for many because it means crisp air, cozy layered clothing, and of course comforting meals.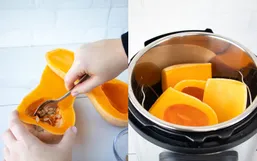 The holidays are a busy time of year, between hosting guests, planning a dinner, and catering to everyone's needs it can get...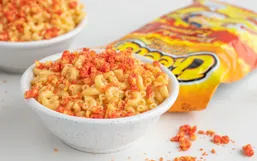 There is no comfort food like mac and cheese - the carbs and cheese are oh so delicious!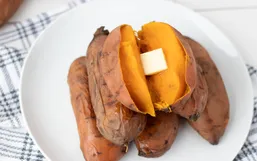 The thing about root vegetables is that they often take a lot of time to cook, especially in the oven.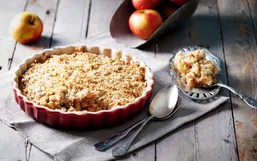 The holiday season is busy, between decorating for Christmas, hosting parties, buying and wrapping gifts it can all be...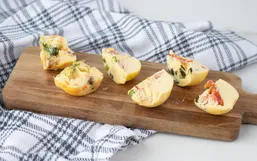 Breakfast is often the most rushed meal of the day. Sure, lunch is eaten while at your work desk and supper may be thrown...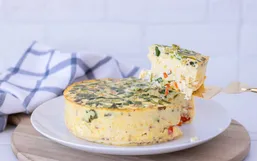 Leisurely weekends are my favorite because it's a chance to unwind and relax.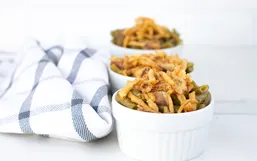 Do you love drool-worthy casseroles? Then get ready for a true treat!