Poached eggs are a delicious addition to your breakfast and a great way to add protein without all the extra oil of a fried egg. But have you tried poaching an egg? I haven't quite been able to get the hang of it and always seem to overcook, so this Instant Pot hack is a game-changer! These eggs come out perfectly every single time.
My favorite way to enjoy them? On top of our Everything But the Bagel Seasoning Avocado Toast! They're so simple, but we'll walk you through each step! We promise you'll keep coming back to this hack over and over again.
Want New Instant Pot Recipes and Content Delivered Straight To Your Inbox? Sign up for our Instant Pot Email Newsletter!
To make these bites, you'll need these silicone molds that have been popping up on Amazon. They are incredible, let me tell you. Worried you won't use them enough? Check out our Ooey Gooey Instant Pot Chocolate Chip Banana Bread Bites or Starbucks Copycat Egg Bites: Fire-Roasted Red Pepper and Cheese that use these inexpensive molds too!
To begin, spray the silicone molds with cooking oil. Then crack an egg into each of the molds, being sure not to break the yolk. Then add one cup of water to the Instant Pot (this is what will help steam the eggs!).
Buy on Amazon: Silicone Egg Bites Molds For Instant Pot 
Place the silicone mold onto the trivet and carefully lower it into the pot. Do not add the lid that comes with the silicone molds – that's for storage only and cannot be put under pressure. Lid the pot and set the valve to sealing.
Get egg-cited – it's time to cook! Cook on Steam NORMAL for 3 minutes to get perfectly poached eggs. It took our 6-quart Instant Pot Duo 6 minutes to come to pressure, but the time may vary depending on the model and size you're using. Once the cook time has elapsed, quick release the pressure.
Unlid the pot and carefully remove the trivet using oven mitts to avoid getting burned! Using a paper towel, soak up the small amount of water sitting on top of the eggs. Don't worry – this is normal, especially when using the Steam mode.
They're ready to eat! Use a large spoon to release the poached eggs from each compartment. Eat right away on their own, place them on a piece of avocado toast, or however else you want. Cut open and enjoy!
Ingredients
Cooking oil spray
7 eggs
1 cup water
Equipment
Instant Pot
Silicone egg molds
Method
Spray the egg molds generously with cooking spray. Crack eggs into the molds, one per compartment.
Add water and trivet to the pot. Lower egg molds in after.
Lid the pot, set the valve to sealing, and cook on Steam NORMAL for 3 minutes. Once the cook time has elapsed, quick release pressure.
Remove the mold from the pot and drain or soak up any water sitting on top of the eggs. Carefully take the eggs out using a spoon and serve hot!
Notes
It took our 6-quart Instant Pot Duo 6 minutes to come to pressure, but the time may vary depending on the model and size you're using.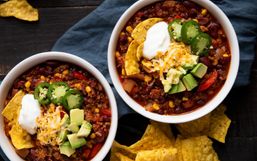 New Years Eve parties are a fantastic time to connect with your friends and family.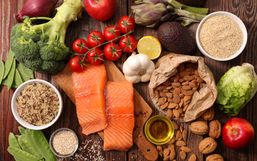 Being comfortable in your body is essential to living a happy life.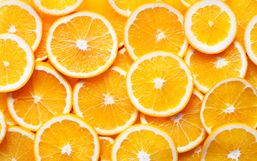 Surely you've heard the word antioxidant thrown around time and time again.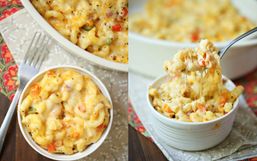 Weight Watchers has reinvented itself over the years and because of that, it is becoming more popular now than ever.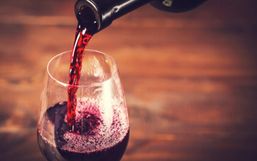 There's no better way to wind down from a busy day than to catch up on your favorite shows with snacks in hand, amirite?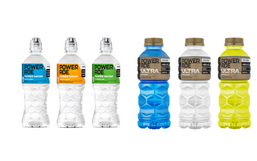 Coca Cola Company unveiled that they are launching two new zero-sugar products to their Powerade brand.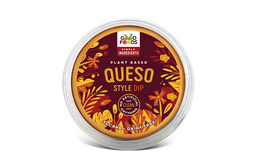 The plant-based diet trend is growing and it shows no signs of stopping!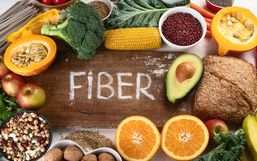 For some, healthy eating is no easy feat. The secret to being successful is to create a balanced approach that allows you to fill...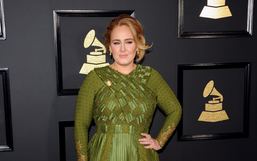 Adele, singer-songwriter and multi-Grammy winner has been making headlines for several years, mostly due to her incredible music...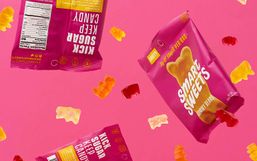 It's no secret that sugar isn't good for you, especially the refined kind we find in sweets.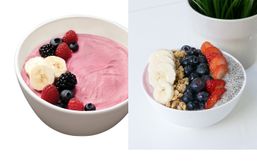 Yogurtland, the leader in self-serve frozen yogurt has no shortage of delicious options.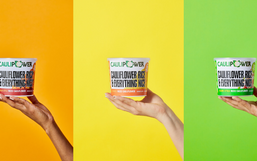 With more people searching for healthier options, companies like CAULIPOWER is committed to delivering.