Taco Tuesday is one of my favorite nights of the week! It turns dinner time into a fiesta and it's something exciting for everyone to look forward to. This week, step outside of your comfort zone and try something different like our pulled pork tacos!
Tender shredded pork is smothered in a sweet and savory BBQ sauce, piled into a corn tortilla and then topped with a creamy slaw. If you love pulled pork sammies then you will certainly love these tacos! We decided to make this an Instant Pot recipe so that it can be prepared even on the busiest weeknights! The pork does require 40 minutes of cooking time, however, keep in mind using the Instant Pot means that the time is hands off! So set your pot, put on your favorite show and unwind until dinner is ready!
Want New Instant Pot Recipes and Content Delivered Straight To Your Inbox? Sign up for our Instant Pot Email Newsletter

First, you'll want to prepare the delicious BBQ sauce. We used Sweet Baby Rays BBQ sauce, however, you can use your favorite homemade or store-bought sauce if you prefer. To boost the flavor of the sauce we recommend mixing in brown sugar, garlic powder, and onion powder. Once the sauce is mixed set it aside (you'll need it for later).
Before pressure cooking, sear the pork using the saute function. Searing meat is all about building flavor. Essentially what happens is the meat touches the scorching hot pot and then the surface begins carmelizing. This will provide the pork with a deep, savory flavor that you don't want to miss out on. You'll need to sear each side for about 1 minute. Once complete, remove from the pot and set aside.
Next, you'll want to deglaze the pot. To do this simply add broth to the pot and then use a wooden spatula or spoon to scrape the bottom until there are no longer any stuck on bits. This step is crucial, otherwise, you risk the dreaded burn notice. Once the pot has been deglazed, add the dark cola and apple cider vinegar into the pot followed by the meat. You might be asking yourself why apple cider vinegar? Well, ACV plays an important role here. The acidity in ACV helps to break down the meat and in turn, results in irresistibly tender meat! So while ACV may not smell amazing, we promise it is important and you'll thank us later!
Lastly, you'll want to smother the BBQ sauce all over the meat. Lid the pot and then set the valve to sealing then pressure cook the meat on HIGH for 40 minutes. Keep in mind this doesn't account for the time it takes the pot to come to pressure. We found that our 6-Quart Duo Instant Pot took 14 minutes to come to pressure but this time will vary depending on the size and model of your pot.
Once the cooking time has elapsed, allow a 10-minute natural release to ensure the meat is tender, not chewy. Then, quick release any remaining pressure.
Remove the meat from the pot and discard the liquid. You'll need to use two forks to shred the meat but because it is so tender, it shreds effortlessly! Finally, you cover the shredded pork with 1/2 cup of BBQ sauce and then pile the meat into corn tortillas. If you don't enjoy corn tortillas these will taste great on flour tortillas too! Top each taco with a scoop of store-bought coleslaw and serve hot! These tacos would make an excellent meal to feed your whole family but alternatively, they would make a delicious party or BBQ appetizer! Simply cut the tortillas in half and serve up mini tacos for any party! Enjoy!


Ingredients
1-2 tbsp olive oil
3 lb pork shoulder cut into 4-5 chunks
½ cup beef broth
1 can dark cola (Coke, Dr. Pepper, or Root Beer)
2 1/2 cups BBQ sauce (we used Sweet Baby Rays)
1/2 cup brown sugar
4 tbsp apple cider vinegar
1/2 tbsp garlic powder
1 tsp onion powder
Corn tortillas, for serving
Store bought slaw with creamy dressing, for serving
Method
Mix 2 cups of the BBQ sauce with brown sugar, garlic powder, and onion powder and set aside.
Turn Instant Pot to Saute mode. Add olive oil to the pot, followed by the pork shoulder. Sear all sides for about 1 minute each. Remove pork and set aside. Add broth to the pot and deglaze, ensuring all stuck on food has been released (this will help you avoid the BURN notice). Turn off Saute mode.
Pour cola and ACV into the Instant Pot and then add the meat back into the pot. Then pour the BBQ sauce mixture over the meat.
Lid the pot and set the valve to sealing. Cook on Manual/Pressure Cook HIGH for 40 minutes.
Once cook time has elapsed, allow for a 10-minute natural release before quick releasing any remaining pressure. This ensures that the meat stays tender.
Remove the meat from the Instant Pot, discarding the liquid. Shred with 2 forks and add remaining ½ cup of BBQ sauce.
Serve in a corn tortilla and top with your fav homemade or store-bought slaw with creamy dressing. Happy Taco Tuesday!
Notes
It took our 6-Quart Duo Instant Pot 14 minutes to come to pressure, but the time may vary depending on what model and size of Instant Pot you're using.

While experimenting with the Instant Pot I quickly discovered that it can not only cook a quick and easy weeknight meal but it can...
Parties happen all year round and instead of taking on the task of cooking for a crowd, make your next party a potluck party!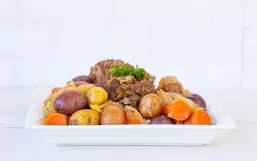 Roast beef is one of those meals that's an oldie but a goodie. If you have company coming over for supper - it doesn't matter who...
The 4th of July holiday indicates that summer is here. On this patriotic holiday friends and family gather together to play games,...
The season of fall is a favorite for many because it means crisp air, cozy layered clothing, and of course comforting meals.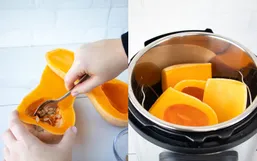 The holidays are a busy time of year, between hosting guests, planning a dinner, and catering to everyone's needs it can get...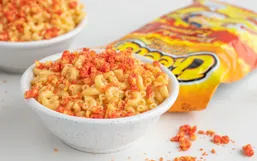 There is no comfort food like mac and cheese - the carbs and cheese are oh so delicious!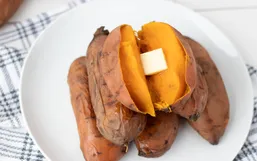 The thing about root vegetables is that they often take a lot of time to cook, especially in the oven.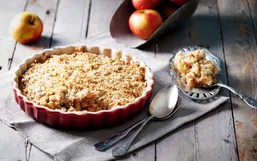 The holiday season is busy, between decorating for Christmas, hosting parties, buying and wrapping gifts it can all be...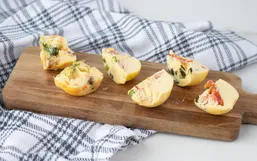 Breakfast is often the most rushed meal of the day. Sure, lunch is eaten while at your work desk and supper may be thrown...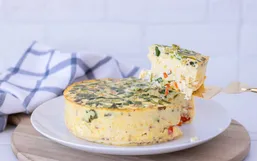 Leisurely weekends are my favorite because it's a chance to unwind and relax.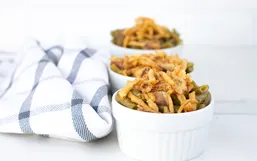 Do you love drool-worthy casseroles? Then get ready for a true treat!