We've been told time and time again that breakfast is one of the most important meals of the day. Yet, despite what we know, we still often neglect this meal! But I get it, we all live busy lives and sometimes it's a huge struggle just to get out the door.
Well, I'm here to share with you the best kitchen gadget that might solve this huge dilemma. Que the Instant Pot. This awesome kitchen gadget has proved to us that it can make delicious meals quickly but it doesn't have to stop at dinner. Today, we're sharing delicious breakfast options that are perfect for busy mornings and best yet, they're effortlessly cooked in the Instant Pot! So set yourself up for success and satisfy your belly every morning with these recipes!
Want New Instant Pot Recipes and Content Delivered Straight To Your Inbox? Sign up for our Instant Pot Email Newsletter
1. Instant Pot Yogurt
You can clearly purchase single cups of yogurt at the grocery store but let me tell you, nothing quite compares to homemade yogurt. While yogurt does require several hours to create, the Instant Pot does it effortlessly and most of that time is spent hands off.
There are two different methods, the cold start method, and the boil method. It's important to note that this recipe uses the boil method. Prepare a large batch of yogurt and then transfer to small jars so that you'll have a healthy and delicious on-the-go breakfast!
https://www.thekitchn.com/instant-pot-yogurt-267450?utm_source=pinterest&utm_medium=social&utm_campaign=managed&crlt.pid=camp.h0fIGI2U9wkK PHOTOS AND RECIPE HERE: THE KITCHN
2. Starbucks Copycat Egg Bites
Is a Starbucks trip part of your morning routine? Save yourself some money and make our delicious Starbucks copycat egg bites recipe.
These fluffy bites are made with eggs, roasted red pepper, spinach, and cheese! Along with your Instant Pot, you'll also need a Silicone Egg Bite Mold but we promise these come together quickly. You'll also be able to make plenty at a time so that you'll have breakfast ready to go every morning!
http://www.forkly.com/recipes/starbucks-copycat-egg-bites-fire-roasted-red-pepper-cheese/ PHOTOS AND RECIPE HERE: FORKLY
3. Instant Pot Granola
Make a large batch of granola using your Instant Pot and indulge all week long! This delicious granola is loaded with texture and unforgettable flavor.
This healthy recipe contains lovely ingredients such as rolled oats, roasted almonds, and dried cranberries. It's sweetened with a dash of honey and light brown sugar. Once prepared, the granola can store at room temperature for up to 7 days. Enjoy it with yogurt, or milk – your choice!
https://aileencooks.com/instant-pot-granola/ PHOTOS AND RECIPE HERE: AILEEN COOKS
4. Instant Pot Steel Cut Oats
Enjoying a healthy breakfast doesn't have to hard. Steel cut oats may require quite a bit of time to cook on the stovetop but using the Instant Pot will not only cut down that time but that time is spent hands off.
Steel cut oats contain many excellent nutrients such as protein and fiber! Once cooked transfer into meal prep containers so that your breakfast is ready to go.
https://sweetpeasandsaffron.com/instant-pot-steel-cut-oats/ PHOTOS AND RECIPE HERE: SWEET PEAS AND SAFFRON
5. Instant Pot Customizable Egg Bites
If you loved the Copycat Starbucks Egg Bites you're going to love these customizable egg bites! We're going to show you how you can customize these fluffy bites so that they're completely catered to your liking.
Some of these great flavor combinations are ham and cheese, bacon cheddar, and Mediterranean. We'll walk you through how to make each of these flavors but ultimately, these are completely customizable to your taste!
http://www.forkly.com/recipes/instant-pot-customizable-egg-bites/ PHOTOS AND RECIPE HERE: FORKLY
6. Instant Pot Whole Grain Pancake Muffins
Enjoy pancakes every morning with this delicious recipe! Once again the Instant Pot Silicone Egg Mold is put to good use in the recipe and helps to prepare the perfectly portioned pancakes.
For this recipe, you're going to use Kodiak Flapjack and Waffle mix. This is a great alternative to traditional boxed pancake mix because Kodiak Flapjack mix is made with 100% whole grains and protein. They also come in a large variety of flavors which means there is something for everyone!
https://tidbits-marci.com/instant-pot-whole-grain-pancake-muffins/ PHOTOS AND RECIPE HERE: TIDBITS
7. Ooey Gooey Instant Pot Chocolate Chip Banana Bread Bites
Banana bread is one of those delicious treats that should be enjoyed for dessert but why not enjoy it for breakfast too! Using your Instant Pot and silicone mold, you can prepare these delightful chocolate chip banana bread bites.
These bites are made from pantry staples and 3 ripe bananas. They come together quickly and are already perfectly portioned to grab and go in the morning.
http://www.forkly.com/recipes/ooey-gooey-instant-pot-chocolate-chip-banana-bread-bites/ PHOTOS AND RECIPE HERE: FORKLY
8. Instant Pot Blueberry Oatmeal Muffins
Perhaps you'd like to add variety to your morning breakfast. In that case, be sure to make these lovely blueberry oatmeal muffins too! They're just as delicious as the chocolate chip banana bread bites.
These muffins are made from healthy ingredients such as Greek yogurt, pure maple syrup, oats, and whole wheat flour. For this recipe, you can also use fresh, thawed frozen, or even freeze-dried blueberries.
https://tidbits-marci.com/pressure-cooker-oatmeal-power-bites/ PHOTOS AND RECIPE HERE: TIDBITS
9. Instant Pot Silicone Mold
Now that we've shared 5 different ways to use a silicone mold, we're sharing where to get them! These molds are from Amazon and come as a set of two! They also come with silicone lids which are great for storing.
While these molds fit perfectly in your Instant Pot, you can also use them in the oven and the microwave!
BUY IT HERE: https://amzn.to/2vMZqMd
PHOTOS BY: AMAZON
10. Instant Pot Hard Boil Eggs
Hard-boiled eggs might be one of the easiest grab-and-go breakfast ideas. Make a large batch on the weekend so that you have them on hand all week long.
We're sharing with you how cooking hard boiled eggs in the Instant Pot is even easier than the stove top method! You'll follow a 5-5-5 method which means 5 minutes pressure cook, 5-minute natural release, followed by a 5-minute ice bath.
http://www.forkly.com/recipes/step-by-step-how-to-hard-boil-eggs-in-an-instant-pot/ PHOTOS AND RECIPE HERE: FORKLY
11. Absolute Best Instant Pot Frittata
Show up to work with a stunning frittata. Your coworkers will be baffled that you had time to make such a luxurious breakfast. Little do they know you effortlessly prepared it using your Instant Pot.
Our Instant Pot frittata is made with eggs, red pepper, spinach, pre-cooked bacon, and cheese! Keep in mind, you'll need a springform pan to cook the frittata inside the Instant Pot. Prepare it on the weekend and cut yourself a slice while you run out the door on a busy weekday.
http://www.forkly.com/recipes/absolute-best-instant-pot-frittata/ PHOTOS AND RECIPE HERE: FORKLY
12. Instant Pot Breakfast Casserole with Sausage
This low-carb breakfast casserole is fit for a fancy brunch! However, it is effortlessly prepared in the Instant Pot which means you can enjoy it whenever you want!
This casserole is made with ground Italian sausage, eggs, chicken broth, and cheddar cheese. Once again you'll need to use a cake pan, or springform pan to make this casserole. Once prepared cut into slices and store in meal prep containers so that you can grab it quickly in the morning!
https://www.foodfaithfitness.com/instant-pot-breakfast-casserole-with-sausage/ PHOTOS AND RECIPE HERE: FOOD FAITH FITNESS
13. Instant Pot Churros
Some mornings we crave something sinfully delicious and that is okay! In that case, be sure to try these delicious Instant Pot churros.
This lovely treat is baked in the Instant Pot which is an excellent healthier alternative to the traditional fried method! Once cooked, roll the churros in brown sugar and cinnamon. Store in a container and take as you need!
https://temeculablogs.com/pressure-cooker-churro-bites/ PHOTOS AND RECIPE HERE: THE TYPICAL MOM
Forkly.com is a participant in the Amazon Services LLC Associates Program, an affiliate advertising program designed to provide a means for sites to earn advertising fees by advertising and linking to Forkly.com
While experimenting with the Instant Pot I quickly discovered that it can not only cook a quick and easy weeknight meal but it can...
Parties happen all year round and instead of taking on the task of cooking for a crowd, make your next party a potluck party!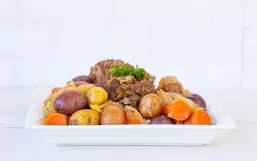 Roast beef is one of those meals that's an oldie but a goodie. If you have company coming over for supper - it doesn't matter who...
The 4th of July holiday indicates that summer is here. On this patriotic holiday friends and family gather together to play games,...
The season of fall is a favorite for many because it means crisp air, cozy layered clothing, and of course comforting meals.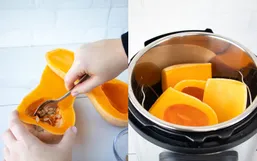 The holidays are a busy time of year, between hosting guests, planning a dinner, and catering to everyone's needs it can get...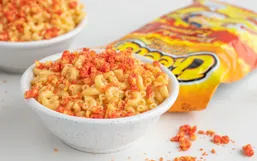 There is no comfort food like mac and cheese - the carbs and cheese are oh so delicious!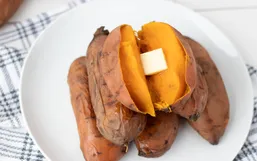 The thing about root vegetables is that they often take a lot of time to cook, especially in the oven.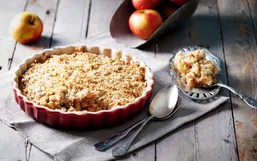 The holiday season is busy, between decorating for Christmas, hosting parties, buying and wrapping gifts it can all be...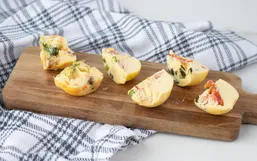 Breakfast is often the most rushed meal of the day. Sure, lunch is eaten while at your work desk and supper may be thrown...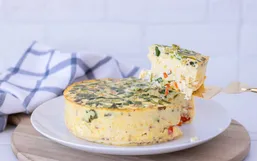 Leisurely weekends are my favorite because it's a chance to unwind and relax.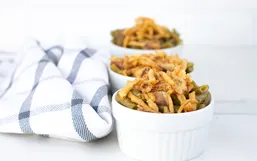 Do you love drool-worthy casseroles? Then get ready for a true treat!