Did you hear about the Instant Pot over the holidays? Of course, you did. It went viral over the holidays and was sold out at stores in a variety of locations. Not only does it make cooking faster, but it also can saute your food and slow cook. Once you get your Instant Pot and you realize how incredible it is, you'll want to see how much you can do with it. Check out these fantastic accessories that will make your Instant Pot even more versatile than it already is!
Want New Instant Pot Recipes and Content Delivered Straight To Your Inbox? Sign up for our Instant Pot Email Newsletter!
1. Vegetable Steamer Basket Set
Steaming veggies is one of the best ways to enjoy vegetables on a daily basis. It is also very easy to cook them in this way making it perfect for a busy Monday or Tuesday evening.
These steamer baskets fit right into your Instant Pot making your vegetables ready to be eaten even faster than regularly steaming them.
?Buy it: http://amzn.to/2lWRuCY
Photos by: Amazon
2. Instant Pot Tempered Glass Lid
Around supper time there are so many things happening in and around the kitchen, that keeping an eye on supper can be difficult.
With a tempered glass lid, you can check on your Instant Pot meal as it cooks when you are using it to saute or slow cook your next meal.
?Buy it: http://amzn.to/2CWYibD
Photos By: Amazon
3. An Extra Inner Cooking Pot
Purchasing an extra inner pot for your Instant Pot is a wonderful way to expand the potential of your newest kitchen accessory. Need to make supper quickly? How about dessert? This extra cooking pot has your name written all over it!
Use in the inner cooking pot to make meatloaf, lasagna, casseroles or even cake! It will cook your food evenly and create a scrumptious one pot supper for your family. To ease your evening cookies duties, get the second pot. You won't regret it.
?Buy it: http://amzn.to/2lX3IM1
Photos By: Amazon
4. Silicone Cupcake Liners
How many of us have realized last minute that we committed to bring cupcakes for dessert to a get-together and now there's no time to make anything?! This is a scenario we know all too well, but with the help of the Instant Pot, dessert can be ready just before you run out the door.
Making cupcakes in the Instant Pot is so easy, but also looks incredible when you have these multi-colored silicone liners that are able to accompany you to your event as well.
?Buy it: http://amzn.to/2F2wtzm
Photos By: Amazon
5. Springform Pan
If you are looking for an easy dessert to make for after your next supper, try using your Instant Pot to make a delicious and memorable cheesecake.
This springform pan fits right inside your Instant Pot and will help you achieve that dessert you and your dinner guests have been craving all evening.
?Buy it: http://amzn.to/2CWLClf
Photos By: Amazon
6. Instant Pot Mini Mitts
Cooking is a little dangerous when you don't have the proper gloves to use with your Instant Pot! These silicone Instant Pot mitts are absolutely perfect for removing your meals from your Instant Pot.
Not only are they high quality but they are also not massive mitts you need to find a place for in your kitchen drawers if you have limited space.
?Buy it: http://amzn.to/2F4tuq3
Photos By: Amazon
7. Bento Box
Bento boxes are basically your best friend when it comes to making major dietary changes. After you make your incredible Instant Pot meals, you can divide up the leftovers into these easy lunch boxes so you can make sure your portions are healthy and ready to be eaten at work throughout the week.
These boxes are also a great way to send leftovers home with loved ones after a big supper so that you don't have any food going bad in your fridge because there's too much of it.
?Buy it: http://amzn.to/2D4ocNu
8.
2 Pack Silicone Egg Bites Molds With Egg Steamer Rack
Mornings are always crazy when it comes to making breakfast and getting out the door on time. The Instant Pot obviously delivers an easy breakfast option, as it does for every meal of the day!
With this silicone egg mold and steamer rack, you can make some delicious mini omelets for your family to ensure they get their veggies in without even realizing it!
?Buy it: http://amzn.to/2Cw42rS
Photos By: Amazon
9. Travel Tote Bag
Much like a crock pot, the Instant Pot is a wonderful kitchen accessory to bring to a potluck. The problem is, with the Instant Pot being so new, it can be hard to find a bag to transport it in.
Enter the Quick & Carry Transport Bag. It has enough room to not only store your Instant Pot but to carry the gloves and clear lid as well. Potluck problem solved!
?Buy it: http://amzn.to/2CX8AZj
Photos By: Amazon
10. Silicone Lid Cover for Inner Pot
One amazing aspect of the Instant Pot is that you can make a big batch of a meal and have leftovers for days. Leftovers make the most delicious lunches and an easy meal the next night.
Instead of trying to fit an entire meal into the right plastic container, simply remove the inside pot and cover with a Smarty lid!
?Buy it: http://amzn.to/2lWNJxt
Photos By: Amazon
11. Shredder Claws
Pulled Pork or Pulled Chicken is a delicious dish you can make for a huge crowd without too much effort. The Instant Pot can speed up the time it takes to make that tender, pull-able meat making it easy to invite friends over last minute.
Use these Cave Tools to pull apart your pork or chicken so that it has the same consistency as your favorite pulled pork sandwich at your local bar.
?Buy it: http://amzn.to/2EZ4aSp
Photos By: Amazon
12.
Yogurt Maker Cups
While yogurt can be a fantastic source of probiotics and protein, it can also be packed with preservatives and sugar. The best way to control what goes into your body is to make it yourself.
With the help of these yogurt cups with matching lids, you can use your Instant Pot to create your very own yogurt flavor using only ingredients you've determined to be fit for your body and diet.
?Buy it: http://amzn.to/2CYqs6q
Photos By: Amazon
13. Mini Mason Jars
Mini mason jars are a great way to make delicious single portion servings of a snack or dessert. Double check the label every time to make sure Mason jars can go in your Instant Pot!
Make individual cheesecakes, homemade yogurt and so much more as a wonderful gift for loved ones as well!
?Buy it: http://amzn.to/2CQz126
Photos By: Amazon
14. The Essential Instant Pot Cookbook
Needing some Instant Pot inspiration? This cookbook has your name written all over it! Make a wide variety of delicious meals using this book as your guide for your new kitchen accessory.
If you're needing a healthy recipe or a cheat day recipe, use the Essential Instant Cookbook as a guide to see how many different meals your Instant Pot can make.
?Buy it: http://amzn.to/2mkVsFw
Photos By: Amazon
15. Saute Tool
Sauteing veggies has become a popular way to use the Instant Pot, but sometimes it can be difficult to find the best tools to fit in your pot.
Use this easy to clean saute spoon to grill up those yummy veggies in the Instant Pot for supper for a great side dish at supper?Buy it: http://amzn.to/2FroIU7
Photos By: Amazon
Grab an Instant Pot here ? Buy it: https://amzn.to/2qYcwnP
17. Instant Pot Bundle
When you can't decide which accessories you need for your Instant Pot, purchasing a bundle of products is a great option.
This bundle allows you to use your Instant Pot to it's fullest potential and to try new recipes you hadn't considered before you had the equipment!
Grab an Instant Pot here ? Buy it: https://amzn.to/2MGRML7
Photos By: Amazon
Don't have an Instant Pot yet? Get yours here: https://amzn.to/2OrXOBT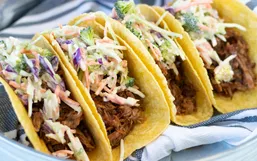 Taco Tuesday is one of my favorite nights of the week! It turns dinner time into a fiesta and it's something exciting for...
Parties happen all year round and instead of taking on the task of cooking for a crowd, make your next party a potluck party!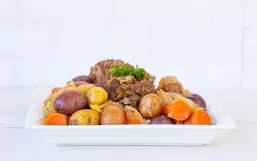 Roast beef is one of those meals that's an oldie but a goodie. If you have company coming over for supper - it doesn't matter who...
The 4th of July holiday indicates that summer is here. On this patriotic holiday friends and family gather together to play games,...
The season of fall is a favorite for many because it means crisp air, cozy layered clothing, and of course comforting meals.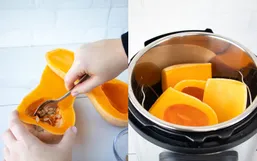 The holidays are a busy time of year, between hosting guests, planning a dinner, and catering to everyone's needs it can get...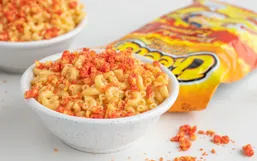 There is no comfort food like mac and cheese - the carbs and cheese are oh so delicious!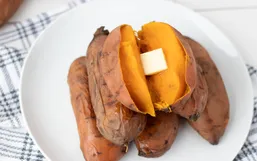 The thing about root vegetables is that they often take a lot of time to cook, especially in the oven.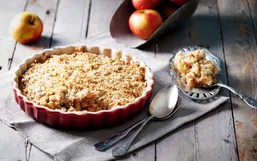 The holiday season is busy, between decorating for Christmas, hosting parties, buying and wrapping gifts it can all be...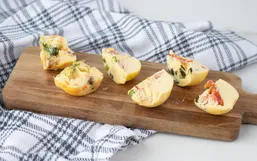 Breakfast is often the most rushed meal of the day. Sure, lunch is eaten while at your work desk and supper may be thrown...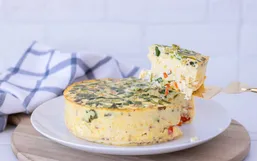 Leisurely weekends are my favorite because it's a chance to unwind and relax.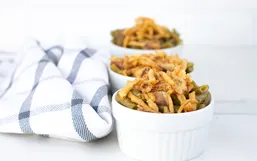 Do you love drool-worthy casseroles? Then get ready for a true treat!