Most of us probably grew up on cauliflower as part of a vegetable medley that we poked around at on the side of our dinners. Perhaps you've even had cauliflower in a summer salad. Cauliflower is bland, relatively flavorless, easy to cook and can be seasoned in many different ways. It's also jam packed with Vitamin C. This we know. What you may not know is how incredibly adaptable it is to creating substitutes for many lifestyle diets. If you're gluten free or adapting to lower carbs for weight loss, you've probably begun spinning your wheels finding good clean substitutes for some of your favorite carbohydrate indulgences. Little did you know, it's perfect dupe, is none other than a bland vegetable like cauliflower. Here are 10 ways to try it today!
1. Cauliflower Fried Rice
The idea of cauliflower being a rice may be a little out there, but it's an incredibly healthy way to amp up your meals, cut down on carbs and leave dinner feeling clean and lean. Cauliflower rice is simple to make, and this entire dish takes only 15 minutes from start to finish!
2. Cauliflower Grilled Cheese
*insert heavy breathing here*. There's really just not much more to say. It's grilled cheese, basically carb free. It's what dreams are made of, folks. Simply made with crumbled cauliflower, a large egg, parmesan cheese and some seasoning, these will create the toast that encases all that ooey gooey cheesy filling.
3. Cauliflower Mash
Who needs carb-loaded mashed potatoes when you can create the perfect mash with a recipe made of cauliflower instead? It looks incredibly similar and is prepared in a similar style as well.
4. Cauliflower Pizza Crust

Changing your lifestyle to be healthier, or low carb can often be met with the greatest of obstacles. Mainly, pizza. Pizza is a love language, a food group of it's own, a beautiful bouquet of cheese and pepperoni, if you will. There's good news here: you don't need to give it up to stay true to your new diet needs.
5. Cauliflower Biscuits
This recipe is chalked full of clean, nutritious ingredients like cauliflower (duh!) and Greek yogurt to create a biscuit-like side for some of your favorite meals. Not only that, but 2 of these mini-muffin sized biscuits come in at around 50 calories, with the bonus of 4 grams of protein and only 3 grams of carbs!
6. Chocolate Cauliflower Ice Cream Cake
Yep, cake. Goodness this cauliflower thing just keeps getting better and better. This recipe requires no baking, just steaming your cauliflower which makes this much more fool-proof to make. The best part will be telling your guests that they're actually having a serving of vegetables IN their dessert.
7. Parmesan Roasted Cauliflower
Move over, taters. Cauliflower is the perfect substitute on the side of your favorite meat & potatoes dishes, just without the potatoes. The roasted cauliflower is prepared nearly identically to how potatoes would be, just without all the extra carbs and calories.
8. Cauliflower Tortillas
Similar to the pizza crust and the toast for grilled cheese, cauliflower can also be made into a tortilla for some amazing grain-free Mexican dinners! While corn is often a substitute for those on a gluten free diet seeking tortillas, the paleo diet calls for no grains, which includes corn. So cauliflower saves the day, and they look absolutely delicious.
9. Cauliflower Waffles
These savory, cheesy little waffley morsels will be the perfect snack or side to any number of meal ideas. Whether you serve them up with bacon and eggs, chicken and honey, or just toss them to the kids with a side of ketchup. However you use them, you can have that prideful feeling of "dang, I'm healthy" while munching on these deliciously sneaky waffles.
10. Cauliflower Brownies
Lowering your carb intake or giving up on gluten can be a rather emotional process. What do we do when we are emotional? Eat our feelings with chocolate and carbs of course. This recipe is a saving grace to those emo feels and serves up a delicious chocolate dessert that's low carb, and gluten free that you can indulge in and not feel guilty for in the morning. Just try and avoid eating the whole pan.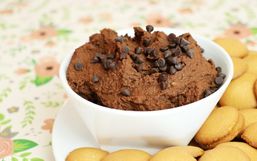 Hummus has forever been a protein-rich dip for your veggies and chips, a spread on your greek wraps and much more.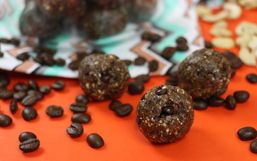 We all experience it - the need for a boost in energy. Coffee definitely comes in hand, but what if there's a way to incorporate...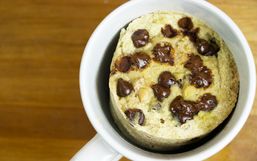 There's nothing quite like the smell of freshly baked banana bread, is there?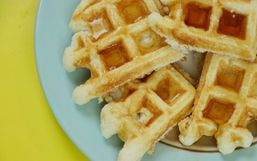 If you've ever been on a low-carb diet you know real fast that breakfast especially can be a challenge.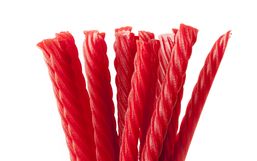 By now I think it is fair to say almost everyone knows what it means to be gluten-free.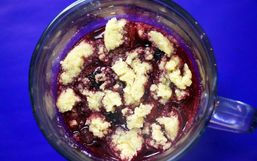 Fruit cobbler is a delicious, light dessert that is best enjoyed warm, gooey, and straight from the oven!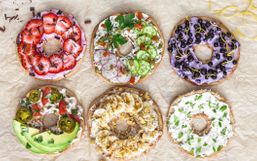 Quinoa seemed like it would be just a fad health food trend, but the reality is - quinoa is a superfood, and it's here to stay!!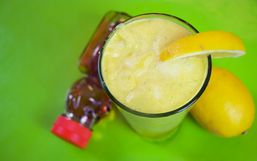 Does anyone else have horrible allergies? The kind that makes your nose simultaneously stuffed up and dripping, your eyes watery...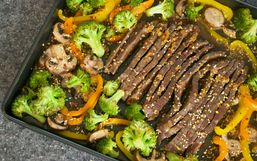 It's officially summer and that means it's grilling season! Unfortunately, not everybody has a barbeque.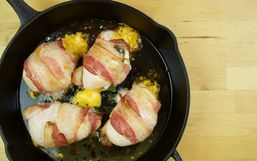 There's no denying that jalapeño poppers are a fan-favorite appetizer!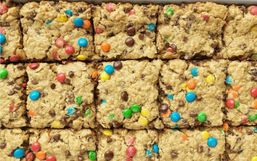 With gluten-free diets on the rise recipes that are gluten-free are gaining popularity.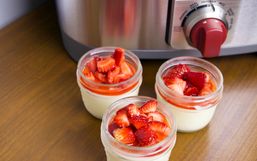 As part of my review of the Wolf Gourmet Multi-Function Cooker, I developed some recipes to test this amazing appliance out in...