Chickpeas are always thought of as the ingredient required to make hummus and a bunch of other healthy foods. What you probably don't know, is that chickpeas can help you create some of your most craveable foods as well without anyone even noticing. It's crazy that chickpeas, being such a versatile food, are not incorporated into baking and cooking more often. Check out these recipes to see how you can make the most of your can of chickpeas!
1. Flourless Chocolate Chip Chickpea Blondies
Ever had a blondie, that is the opposite of a brownie? Well, this is it! Packed with doughy flavor and some chocolate chips, this square will make your tastebuds very happy.
2. Quinoa Brownies with Cookie Dough Frosting
You would have no idea that there are quinoa and chickpeas in this rich and creamy dessert. With all the extra protein, you'll feel re-energized from your dessert.
3. Healthy No Cook Peanut Butter Fudge
Need to make a dessert in a hurry? This fudge doesn't require any heat and is oozing with nutty flavor.
4. Chick Pea Crostini
This crostini makes the perfect appetizer for any occasion. Instead of making tomato bruschetta, try chickpeas instead!
5. Dessert Hummus
Yes, this is a real thing, and it's amazing.
6. Chocolate Chickpea Bark
This may look weird to you, but think about how amazing combining salty and sweet is! Pull this out to munch on when you have a sweet craving.
7. Hummus Mashed Potatoes
You won't believe how thick and creamy these mashed potatoes are when you take your first bite. While potatoes can be bland, this mashed masterpiece is anything but!
8. Chocolate Dessert Hummus
Hummus has forever been a protein-rich dip for your veggies and chips, a spread on your greek wraps and much more. It's a very simple blend of chickpeas, oils, and seasoning to make it perfect. So, what exactly is dessert hummus? All the same things! Except, instead of the savory seasonings and oils, you add in sweet and decadent options to make a dessert dip that will be gone before you know it.
9. Sloppy Chicks
Replace Joe with a Chick. Or a bunch of chicks. This veggie twist on a sloppy classic will please adults and children alike.
10. Magic Vegan Icing
Have a high amount of allergies at your next birthday party? This icing will do the trick!
11. Ultra Fluffy Vanilla Pumpkin Chickpea Pancakes
Kick off your morning with some autumn flavors and a lot of chickpea protein.
12. Cake Batter Dessert Hummus
We love dessert hummus! This sweet protein-packed treat is gracing the aisles of grocery stores, but with a hefty price tag! Next time you're there, put it back on the shelf and grab a few inexpensive ingredients to make it at home instead. We love the chocolate version, but there's perhaps no better kind than funfetti cake batter!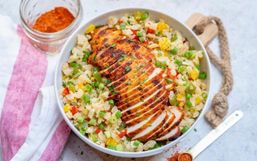 New Year's Eve is an opportunity to reflect on the previous year. For many, ringing in the new year is a chance to start fresh and...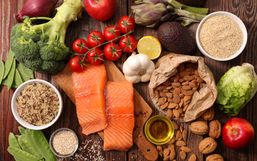 Being comfortable in your body is essential to living a happy life.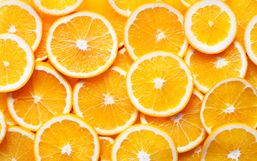 Surely you've heard the word antioxidant thrown around time and time again.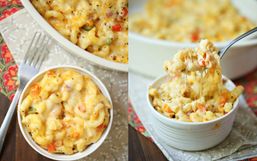 Weight Watchers has reinvented itself over the years and because of that, it is becoming more popular now than ever.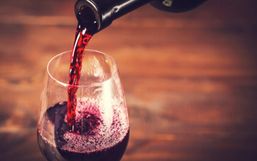 There's no better way to wind down from a busy day than to catch up on your favorite shows with snacks in hand, amirite?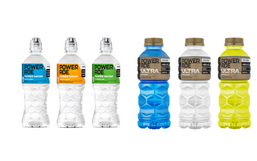 Coca Cola Company unveiled that they are launching two new zero-sugar products to their Powerade brand.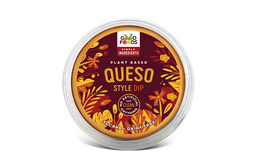 The plant-based diet trend is growing and it shows no signs of stopping!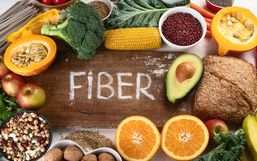 For some, healthy eating is no easy feat. The secret to being successful is to create a balanced approach that allows you to fill...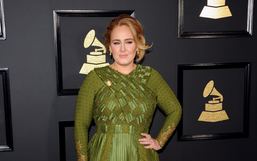 Adele, singer-songwriter and multi-Grammy winner has been making headlines for several years, mostly due to her incredible music...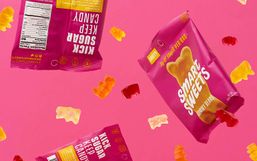 It's no secret that sugar isn't good for you, especially the refined kind we find in sweets.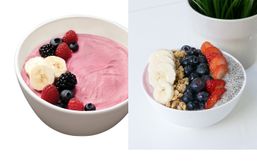 Yogurtland, the leader in self-serve frozen yogurt has no shortage of delicious options.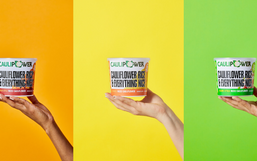 With more people searching for healthier options, companies like CAULIPOWER is committed to delivering.