If you're looking for new ways to get creative with your Instant Pot, try starting off with recipes that don't require a lot of steps or a lot of ingredients, yet deliver a fast and tasty meal in under 15 minutes.
Like this one, perhaps.
If you're a huge fan of take-out orange chicken, then you'll be very pleased with this homemade version that requires very little attention, with a very impressive result.
Want New Instant Pot Recipes and Content Delivered Straight To Your Inbox? Sign up for our Instant Pot Email Newsletter!
With it's sweet and tangy flavor, both kids and adults alike will enjoy this meal! Not only that, but it makes incredible leftovers if you don't happen to finish the whole dish the first night.
If you're new to the Instant Pot and all it's weird and wonderful ways, add this recipe to your collection, because it's surely one you'll be coming back to, time and time again.
If you're looking to discover more about your Instant Pot, read more in our article
If you're seeking more recipes to create with your Instant Pot, check out
OR – Grab an Instant Pot here, starting at $129 for an 8qt:  http://amzn.to/2vBkaIC

Ingredients
4 thick chicken breasts, cubed
3/4 cup dark, sweet bbq sauce
2 tbsp soy sauce (we used tamari gluten free)
3/4 cup orange marmalade
1 tsp cornstarch
1/4 cup chopped green onions for garnish
Method
Place your raw cubed chicken breasts into the Instant Pot, adding bbq sauce & soy sauce along with it. Give it a quick stir.
Making sure the steam valve is turned to "seal", set the Instant Pot on MANUAL HIGH PRESSURE for 4 minutes.
Once finished, do a quick release of pressure by turning the valve to release. Once the steam has finished releasing, carefully remove the lid.
Take about 1/4 cup of the sauce from the mixture and add 1tsp of cornstarch, and mix well. Add back into the Instant Pot.
Next, add in the orange marmalade. Mix well.
Now set the Instant Pot to "Saute" and cook for about 5-6 minutes or until the sauce is thickened up.
Turn off the Instant Pot and let the chicken & sauce rest for about 5 more minutes.
Spoon out and serve over rice or vegetables, and top with chopped green onion. Enjoy!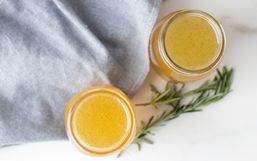 Bone broth is all the rage nowadays with health professionals proclaiming the benefits and people (and companies looking to...
It seems like everyone and their best friend has an Instant Pot these days.
Everyone and their besties have an Instant Pot pressure cooker these days, and if you don't have one yet, you really need to get...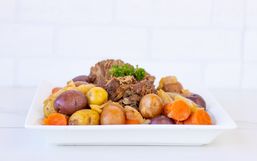 Roast beef is one of those meals that's an oldie but a goodie. If you have company coming over for supper - it doesn't matter who...
I love Easter because it's the first holiday that really signifies that spring is here!
The 4th of July holiday indicates that summer is here. On this patriotic holiday friends and family gather together to play games,...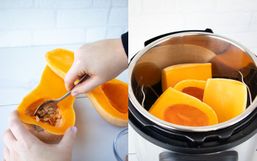 The holidays are a busy time of year, between hosting guests, planning a dinner, and catering to everyone's needs it can get...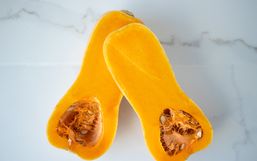 How many times have you pulled out your butternut squash just before supper and realized you don't have enough time to cook it...
Quick and easy dinners are often a goal for so many, but that doesn't always mean it's healthy, too.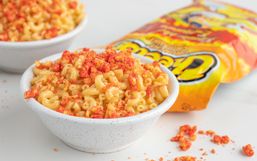 There is no comfort food like mac and cheese - the carbs and cheese are oh so delicious!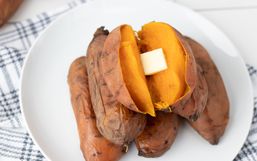 The thing about root vegetables is that they often take a lot of time to cook, especially in the oven.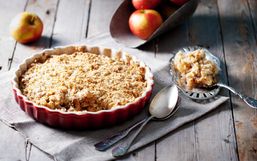 The holiday season is busy, between decorating for Christmas, hosting parties, buying and wrapping gifts it can all be...