Encouraging your kids to eat healthy can be exhausting. With so many interesting and cool packaged products on the shelves, it's becoming increasingly difficult to get kids to eat traditional, healthy snacks like fruits and vegetables.
There are many reasons why kids (and parents) are choosing packaged products more so now than ever before. Not only are they easy and convenient but they're marketed in a way that makes kids excited to eat them. If you're worried your kids are eating too many packaged, processed snacks and want to find healthier alternatives, look no further. We have 7 great snack ideas that are equal portions of healthy, unique and easy!
1. Peanut Butter Apple Frog
This cute and delicious critter will take you just minutes to throw together and will make snack time fun and enjoyable for your kids. The best part? It's incredibly healthy as well!
2. Yogurt and Jello Popsicles
Yogurt popsicles are a great way to cool down on a hot summer day. Combine the yogurt with a pack of jello to make it slightly sweeter and you'll never have to convince your kids to eat yogurt again.
3. Cool Shaped Fruit Kabobs
Everyone likes eating food off a stick, right? Why not spice up your kids' traditional fruit snack by cutting the fruit into cool shapes like stars and hearts. Mix these shapes with grapes and you'll have a cool and healthy snack that your kids will be thrilled to eat everyday.
4. Vegetable Garden
Getting your kids to eat their vegetables is one of the hardest tasks faced by parents today. Try presenting them in this interesting layout which is bound to make vegetable time more fun for everyone.
5. Hard-Boiled Egg Mice
The perfect compliment to the vegetable garden snack – or a great stand-alone after school treat, egg mice are a great way to distract your kids into eating healthy. They're cute and delicious and your kids will want to tell all their friends how amazing they are.
6. Animal Pitas and Hummus
Hummus is incredibly healthy and using animal-shaped pitas to hook your kids into eating it is definitely an acceptable parenting technique. The photo shows the pitas with some sort of salsa – which is also a good idea – but you can never go wrong by sticking to hummus.
7. Deviled-Egg Sailboats
These interesting snacks are sure to raise eyebrows with your kids. Not only are they fun and cool but they're healthy as well. The recipe in the photo uses tuna salad as part of the boat but you can switch it up by using the egg yolk itself (mashed up), chicken salad or canned salmon.
Tomato sauce is used in so many different glorious recipes! It's can be a delicious sauce for pasta, pizza, and can be secretly...
A time and cost saving way of cooking is to reuse your leftovers from previous days.
Who loves an home made roast chicken dinner? I do! When it's served with delicious side dishes like sweet potato, broccoli and a...
The highlight of every Thanksgiving dinner is the giant turkey. This 14+ pound bird is one massive main dish.
There are several different types of broth such as vegetable broth, chicken, fish, and beef.
I don't know about you, but chili is a common Sunday dinner in my family.
Watching food go to waste is the worst but unfortunately, it happens all too often.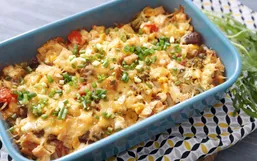 After all the hours and hard work you put into Thanksgiving dinner, it's eaten within half an hour and you're left with a ton of...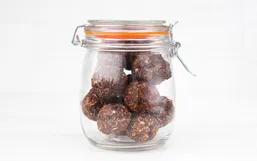 You've probably been seeing recipes for no-bake snack/energy bites online for a few years now. I know I have!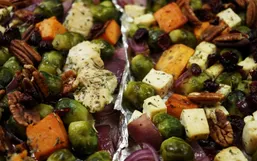 After trying the plant-based diet, my biggest struggle was being able to feed those in my home that are still meat loving humans.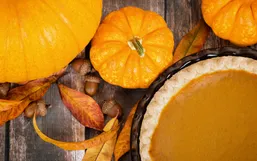 When I think about pumpkins I often find myself reminiscing or wishing it was the season of Fall.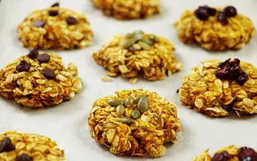 When we think of pumpkins we are often quick to bring our minds to fond memories of pies, lattes and carvings, right?