Tomato sauce is used in so many different glorious recipes! It's can be a delicious sauce for pasta, pizza, and can be secretly added to other recipes too. But what happens when you make a recipe only to find yourself with leftover tomato sauce? Well, we all know what happens. It's placed in the fridge and then forgotten about only to be found later with furry green stuff growing on top – YUCK!
This time, don't let your leftover tomato sauce go to waste. We've discovered 14 amazing recipes and ideas on how you can put that leftover spaghetti sauce to good use. Plus reducing your food waste may help you save some money too!
2
1. Easy Pasta with Tomato Cream Sauce
Take that leftover tomato sauce and turn it into the most delicious creamy pasta sauce! In addition to the leftover sauce, you'll need heavy cream to help create that irresistible creamy texture.
This is also an incredibly quick recipe thanks to an awesome kitchen gadget, the Instant pot! In just 25 minutes you can indulge in a delicious meal.
3
2. French Bread Pizza
Who doesn't love pizza? The next time you find yourself with leftover tomato sauce don't order pizza but instead, whip together a delicious French bread pizza! Trust us, your family will thank you.
With a loaf of French bread, leftover tomato sauce, shredded cheese, and your favorite pizza toppings, you can have this delicious dinner ready in no time. Considering it's so easy to prepare, you could encourage your little ones to help you with dinner!
4
3. Pull-Apart Pizza Roll-Ups
Why not enjoy pizza in a whole new way like these delicious pull-apart pizza roll-ups! It's just as easy to prepare as the French bread pizza and will surely satisfy your pizza craving.
Plus it's another excellent way to use up that leftover tomato sauce. Along with the leftover sauce all you'll need are a few store-bought ingredients such as pizza dough, shredded cheese, and mini pepperoni slices.
5
4. Mussels Marinara
Transform your leftover tomato sauce into a meal that tastes and looks like it came straight from a gourmet restaurant! Mussels marinara is the perfect combination of wholesome ingredients and flavor explosion.
To help make this meal a little healthier swap regular pasta for whole wheat! Your leftover tomato sauce comes together with a few seasonings to create a lovely sauce for this dish.
6
5. Sheet Pan Chicken Parmesan
Sheet pan dinners were made for busy weeknights! You essentially dump all the ingredients on a pan and bake the meal in the oven. This doesn't only cut down on prep time but also the clean up too!
This sheet pan chicken parmesan dinner is no different! It's exploding in comforting flavors and texture. Top the chicken with your leftover tomato sauce followed by a sprinkle of shredded cheese and bake it with a side of broccoli!
7
6. Restaurant-Style Mexican Rice
If you want a side dish that truly packs a ton of flavor this Mexican rice is it! Combine your leftover tomato sauce with a few other ingredients to create this enticing rice dish.
The rice comes together in around 25 minutes and is quite easy to prepare too. Although, this recipe does provide a few tips and tricks to ensure you get the most flavor out of this dish. Finally, Make it a full meal and serve it with chicken or your favorite protein!
8
7. Quick and Easy Eggs In Purgatory
Did you know you can utilize that leftover tomato sauce even in a delicious breakfast dish like this! This quick and easy eggs in purgatory recipe is full of flavor.
Considering this dish comes together in just 17 minutes, you could prepare it any day of the week. However, it's so tasty and is so alluring that you can share it for a special brunch too.
9
8. Italian Sausage Quesadillas
Quesadillas are one of my most favorite weeknights meals because they're flavorful yet incredibly easy to whip together. There are many different variations of quesadillas but this recipe is infused with Italian sausage crumbles, ooey-gooey cheese, and a few more Italian flavors.
In this recipe, your leftover tomato sauce acts as a dipping sauce! As a bonus, you'll love that this meal comes together in just 3o minutes.
10
9. 5-Ingredient Mug Lasagna
You may not have enough leftover tomato sauce to create an entire lasagna but you surely can whip together this mug lasagna! This easy 5-ingredient recipe comes together quickly because it is cooked in the microwave.
This is a keto recipe, so keep in mind if you're not following the keto diet, feel free to use whatever leftover tomato sauce you have! This lighter version is layered with thinly sliced zucchini instead of pasta but rest assured, it's just as comforting and filling!
11
10. Mexican Shrimp Cocktail
This Mexican shrimp cocktail can be served as a delicious party appetizer or can be enjoyed as a meal! It contains shrimp, avocado, veggies, and a delicious tomato sauce!
In 20 minutes or less, you can be indulging in this delicious cocktail. Enjoy it on its own or serve over rice, in a warm tortilla or with tortilla chips – your choice!
12
11. Minestrone Soup
Combine your leftover tomato sauce with vegetable broth to create a tomato base for this delicious minestrone soup. Soup can be one of the most comforting meals, especially on a cold and dreary day or when you're feeling under the weather.
This soup surely will not disappoint. It's loaded with flavor thanks to the large assortment of delicious ingredients. Serve with grated cheese and a fresh baguette!
13
12. Stuffed Peppers
Stuffed peppers are a wonderful healthy meal. A tender pepper engulfs rice, ground meat, and a luxurious tomato sauce.
If you know you have a busy week ahead, you could prepare these stuffed peppers ahead of time. Stick them in the fridge if you're cooking them the next day or follow the instructions to freeze them for later!
14
13. Instant Pot Unstuffed Pepper casserole
If you don't have the time or energy to stuff peppers throw this delicious recipe together! Our unstuffed pepper casserole is the definition of quick and easy!
The Instant Pot helps to cook this meal incredibly quickly and most of that time is spent hands-off. Although, you'll be happy to discover that you'll still enjoy the same flavors and textures you love about stuffed peppers.
15
14. Freeze
Finally, if you don't think you'll be using your leftover tomato sauce any time soon feel free to freeze it! To do so, be sure to transfer the tomato sauce to an airtight container or heavy-duty freezer bags.
If you have stored the sauce properly, the freezer will maintain it's quality for about 4 to 6 months. Keep in mind it can certainly last longer 4 to 6 months in the freezer, however, past that time the flavor my deteriorate.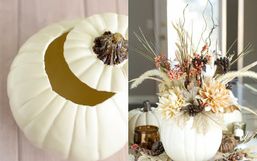 This holiday season, gather around the table and enjoy a delicious meal with those you love.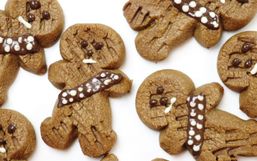 A long time ago in a galaxy far, far away… ...is a party you better get creating a menu for!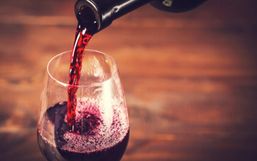 There's no better way to wind down from a busy day than to catch up on your favorite shows with snacks in hand, amirite?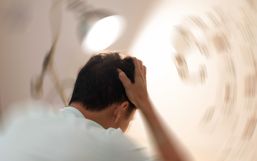 Many people are seeing great success with the keto diet and though a lot of us thought this would be a soon-to-go fad, this keto...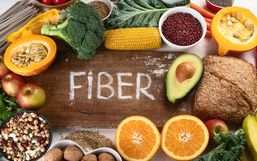 For some, healthy eating is no easy feat. The secret to being successful is to create a balanced approach that allows you to fill...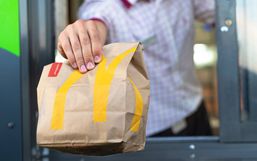 Nothing quite compares to a good ole homecooked meal but sometimes life gets busy. That's where fast-food comes in!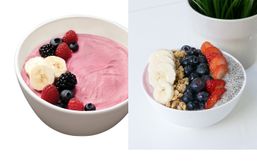 Yogurtland, the leader in self-serve frozen yogurt has no shortage of delicious options.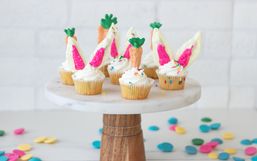 Easter is almost here and to get you into the holiday spirit we're sharing fun Easter snacks that your kids will actually want to...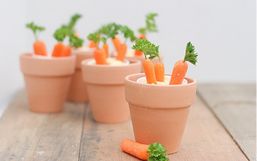 Make Easter fun for kids by whipping up cool and festive snacks.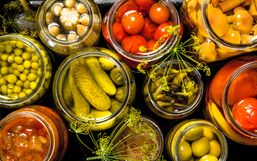 Keeping your pantry stocked with essential items is always a good idea because with the right ingredients you can whip a delicious...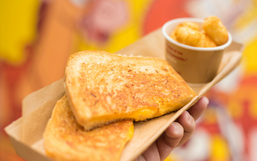 Good news Disney fans, Disney is sharing more ways for you to enjoy their iconic treats at home.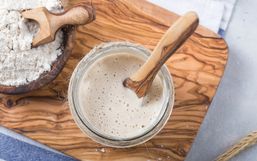 People are flexing their "making-from-scratch" muscles while stuck inside, which has caused a rise in bread baking!