While experimenting with the Instant Pot I quickly discovered that it can not only cook a quick and easy weeknight meal but it can also cook breakfast, desserts and even lunch! Preparing lunch ahead of time can set your week up for success! If you have lunch ready to go on a busy morning you'll likely be able to resist the urge to order takeout. In turn, this can not only save you money but can help you eat healthy all week!
We searched high and low to find you some of the best lunch recipes you can prepare in your Instant Pot. Most of these are meal prep recipes which means you can make a large batch on the weekend, transfer to containers and have a delicious lunch ready to go even on the busiest morning! Your coworkers will surely become envious of your awesome lunches if you make one or a few of these recipes!
Want New Instant Pot Recipes and Content Delivered Straight To Your Inbox? Sign up for our Instant Pot Email Newsletter
1. Instant Pot 20 Minute Chicken Burrito Bowls
Burritos are one of my favorite meals. Although, they can be messy especially when there are loads of ingredients stuffed into a tortilla!
Instead, try making these chicken burrito bowls. It only takes 20 minutes to prepare and is full of exciting flavors and textures!
2. Instant Pot Low Carb Taco Soup
Another excellent way to enjoy Mexican cuisine is through our low carb taco soup recipe! It's so easy and can be prepared in less than 25 minutes!
Our taco soup is made with ground beef, diced tomatoes, bell pepper, onion and loads of seasonings that make it deliciously savory! Further, if you're following the keto diet and want to increase the fat content, increase the cheese measurement by 1/2 a cup and garnish with full-fat sour cream, avocado, and more cheese!
3. Instant Pot Buffalo Chicken Meatballs
This buffalo chicken meatball lunch is quickly cooked in the Instant Pot! The best part is that the meatballs cook with the quinoa which makes this a one-pot recipe!
You'll be making your own homemade chicken meatballs but don't worry, this recipe proves that it is so easy! Once you try homemade meatballs you may never want to go back to the store-bought variety again!
4. Instant Pot Honey Garlic Chicken Meal Prep Bowls
Enjoy rice, broccoli, tender chicken, and a delicious sticky sauce for lunch this week! These honey garlic chicken bowls are so easy to prepare and pack a ton of flavor!
First, you'll cook the chicken with the sauce ingredients. While you wait, prepare your favorite rice in a rice cooker, stove top, or if you're lucky enough, in a second IP! Then combine the broccoli and rice with the chicken and divide into containers for lunch.
5. 15-Minute Instant Pot Orange Chicken
Our orange chicken recipe is a huge crowd favorite so there is no question that you'll enjoy it for lunch too! This meal can be ready in just 15 minutes and requires 5 simple ingredients!
You can serve the chicken with a side of veggies or prepare rice in your Instant Pot using our quick and easy hack HERE. Simply, divide the chicken into your favorite lunch containers to enjoy all week!
6. Kung Pao Chicken
Our orange chicken was so popular that we had to try making another take-out favorite, kung pao chicken! The results were so amazing!
Tender chicken pieces are smothered in a sweet and spicy kung pao sauce. You can buy store-bought kung pao sauce but we promise the homemade version is so easy to make (and might taste better)! We cooked the chicken with zucchini, and bell peppers so this dish serves well with rice, or for a low-carb option, cauliflower rice!
7. Instant Pot Egg Roll in a Bowl
Enjoy the delicious flavors and ingredients of an egg roll but in a bowl! This Chinese take-out inspired recipe can be prepared in less than 30 minutes.
Additionally, this is a low-carb recipe which is great for keto dieters or anyone simply trying to limit their carb intake. This is a dump-and-go recipe that makes meal prep a breeze!
8. Instant Pot Chicken Ranch Rice Bowls
Chicken can become tiresome especially once you've had it over and over again. Revamp your lunches and try this chicken and ranch rice bowls!
They're easy to make and will make eating homemade lunch fun again! While all the ingredients cook in the Instant pot, you can prepare the homemade blackened ranch dressing. The rice and the chicken cook together which means easy prep and easy cleanup!
9. Instant Pot Beef and Broccoli
Enjoy a classic Asian dish made in just minutes! This beef and broccoli recipe is savory and seriously delicious! Prior to cooking, you'll want to marinate the beef slices for at least 15 minutes.
Once the beef has had time to marinate, you'll saute the pieces until they're lightly brown. Then you'll pressure cook the beef with the delicious sauce. Once the cooking time has elapsed, you'll add the broccoli to the pot and saute until the broccoli has become tender. Lastly, divide the contents into lunch containers and pair with rice.
10. Instant Pot Greek Chicken and Rice
Enjoy a delicious bowl chock full of Greek flavors. This chicken and rice dump and go recipe will not disappoint!
In the Instant Pot, you'll cook chicken and rice with broth, garlic, onions, and a few intriguing seasonings. You only need 4 minutes to pressure cook this meal and in no time you'll have delicious lunches ready to eat!
11. Instant Pot Garlic Parmesan Spaghetti Squash
Spaghetti squash is my favorite low-carb pasta substitute! If you haven't mastered cooking it in the Instant Pot yet, check out our cooking hack HERE. This recipe combines garlic and parmesan to create a savory sauce that is simple yet full of flavor!
This lunch can be prepared in just 30 minutes! The best part is that the Instant Pot quite literally makes the skin fall off which means you're left with loads of stringy squash! Odds are, 1 squash will be enough for 4 lunches!
12. Mediterranean Chicken and Rice Bowl
This Mediterranean lunch is thriving in color and fresh flavors and will surely get your taste buds dancing! In this dish, you can expect chicken,  bell peppers, artichoke hearts, and brown rice.
There are several fragrant ingredients that really liven up this dish such as fresh lemon juice, and savory chicken broth! This is another delicious meal that comes together in just 30 minutes!
13. Instant Pot Chipotle Lime Salmon Bowls
Spice up your lunches with this Instant Pot chipotle lime salmon recipe! While the salmon is cooking in the Instant Pot, you'll want to mix together the chipotle lime vinaigrette and prepare the cauliflower rice.
You can prepare the rice on the stove top, or prepare in the Instant Pot using the saute function. Last, assemble the bowls by tossing all the ingredients together.
14. Quick & Easy Instant Pot Deconstructed Lasagna
I love lasagna because it is so savory and comforting. What I don't love about lasagna is how long it takes to prepare and cook. With that in mind, we were determined to create a recipe that provides all the same flavors and textures but without the effort.
This is where the Instant Pot comes into play. The Instant Pot not only cooks all the ingredients together wonderfully but incredibly quickly. Better yet, the leftovers taste amazing (if not better), so make a pot of our deconstructed lasagna today and enjoy all week!
15. Instant Pot Shrimp Scampi
This shrimp scampi recipe is light, delicious and perfect for lunch! Angel hair pasta cooks with chicken stock and seasoned shrimp.
It'll only need to cook on high pressure for 3 minutes followed by a natural release of 5 minutes. Keep in mind this doesn't account for the time the pot takes to come to pressure, however, all in all, this is a very quick recipe!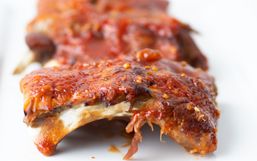 Ribs can be insanely delicious especially when they're cooked low and slow in the oven.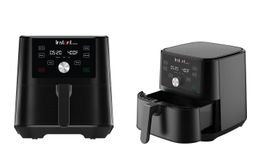 Deep-fried foods are delicious but they come with a cost. Often dripping in oil and full of fat, these not so healthy foods can...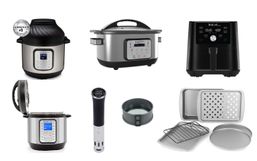 It seems like everyone and their best friend has an Instant Pot these days.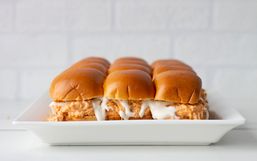 Parties happen all year round and instead of taking on the task of cooking for a crowd, make your next party a potluck party!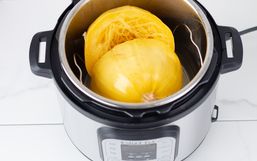 While I don't love all vegetables, I am definitely up for trying new things (at least once).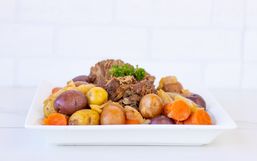 Roast beef is one of those meals that's an oldie but a goodie. If you have company coming over for supper - it doesn't matter who...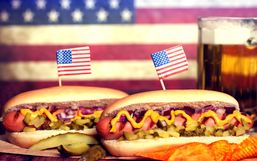 The 4th of July holiday indicates that summer is here. On this patriotic holiday friends and family gather together to play games,...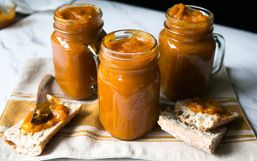 The season of fall is a favorite for many because it means crisp air, cozy layered clothing, and of course comforting meals.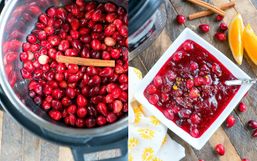 The holidays are a busy time of year, between hosting guests, planning a dinner, and catering to everyone's needs it can get...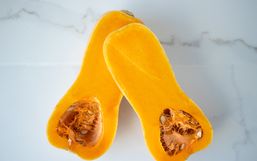 How many times have you pulled out your butternut squash just before supper and realized you don't have enough time to cook it...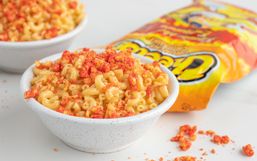 There is no comfort food like mac and cheese - the carbs and cheese are oh so delicious!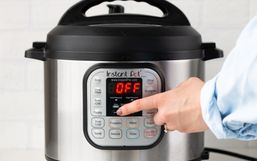 Do you know what FOMO is? Fear of missing out. I've been experiencing it ever since everyone under the sun got an Instant Pot for...