Are tender fall off the bone ribs your guilty pleasure? Ribs often take hours to cook but the result is often worth the wait. What if we told you-you could achieve the same drool-worthy texture and flavor in a fraction of the time? With the Instant Pot, you can!
The Instant Pot helps to make meals like ribs, extremely easy and quick! Instead of hours, you can have a delicious rack of ribs cooked in anywhere from 20-45 minutes. We have searched for some of the most savory rib recipes that you need to try!
Want New Instant Pot Recipes and Content Delivered Straight To Your Inbox? Sign up for our Instant Pot Email Newsletter!
1. 3-Ingredient Instant Pot Ribs
You don't need a long list of ingredients to create delicious tasting ribs! This Instant Pot ribs recipe is so easy because it only requires 3 ingredients.
You will need a rack of baby back ribs, beef broth, and a barbecue sauce of your choice! In a 6 quart pot, you'll be able to fit 1-2 racks of baby back ribs. Ensure you cut the racks into thirds so they can fit comfortably in the pot.
2. Instant Pot Coca-Cola Ribs
Once again, the Instant Pot can achieve delicious ribs effortlessly and quickly! This recipe uses a couple different secret ingredients that really makes the flavor stand out.
First, you'll need to prepare a dry rub that is made from salt, brown sugar, garlic powder, onion powder, chili powder, and crushed red pepper. Then in the pot, you'll pour a can of coke and liquid smoke which will really infuse these ribs nicely!
3. Instant Pot Baby Back Ribs
These Instant Pot ribs can cook in just 35 minutes! They may be quick but don't worry, you won't be sacrificing any flavor.
This recipe will walk you through thorough instructions on how to take off the membrane from the ribs all the way through how to perfectly season them. With a few seasonings, liquid smoke, apple cider vinegar, and your favorite barbecue sauce you'll have these made in no time!
4. Instant Pot Short Ribs
Instant Pot short ribs are so easy and contain a secret ingredient that will create a flavor explosion in your mouth! First, you'll sear the ribs using the saute function followed by pressure cooking.
The secret ingredient is bourbon whiskey. However, don't worry about the alcohol content because the alcohol will evaporate completely during high-pressure cooking and will leave behind the lovely flavor!
5. Korean Short Ribs
These Korean style ribs are made from beef short ribs! They're savory and as a bonus, are gluten-free too.
These ribs are flavored with 4 simple ingredients. These include gluten-free soy sauce, fresh garlic, brown sugar, and jalapenos. Cook the ribs on high pressure for 20 minutes and then allow a natural release of 12 minutes. You'll have these delicious ribs on your table in no time!
6. Instant Pot Spicy Korean BBQ Ribs
Perhaps you enjoy a little heat in your life! These Korean ribs get a spicy makeover that makes an exciting meal.
First, you'll need to cook the ribs in the Instant Pot. Before adding the ribs to the pot, add in water and apple cider vinegar. The water will help cook the ribs while the apple cider vinegar provides flavor as well as makes them extremely tender. While the ribs are cooking, prepare the spicy Korean barbecue sauce and then serve together.
7. Instant Pot Country Style Ribs
This recipe uses country style ribs because they contain a lot of meat. You can use bone-in or boneless and either way, the recipe will turn out great!
Start with a savory dry rub followed by dousing the ribs in a delicious barbecue sauce. The Instant Pot requires liquid to function properly so in this recipe you'll use a beef broth. Finally, cook the ribs on high pressure for 45 minutes and then serve with extra barbecue sauce.
8. Instant Pot Beer Braised Short Ribs
These fall of the bone short ribs come together in under an hour! They're infused with flavors of Guinness beer, garlic, beef broth and loads of other savory flavors.
Begin by rubbing the dry seasonings all over the ribs and use the saute function to brown them. Before turning the saute function off you'll cook the onions, garlic, and carrots. Finish by pressure cooking all the ingredients together.
9. Sticky Honey Garlic Instant Pot Ribs
If you love honey and garlic wings you're going to love these sticky honey garlic ribs! Before tossing the ribs into the Instant Pot, slice the ribs into single bone portions.
While the ribs are cooking in the Instant Pot, prepare the sweet and savory sauce on the stove top. The honey provides a sweet flavor but also creates a perfect thick consistency.
10. Instant Pot Teriyaki Ribs
Teriyaki flavors are the perfect combination of sweet, tangy, and spicy. These lovely flavors pair perfectly with ribs!
Fall off the bone ribs can be made in just 25 minutes and your whole family will go crazy for this flavor! The teriyaki sauce is easy to make too and only requires 6 ingredients. These include hoisin sauce, sriracha, brown sugar, garlic, soy sauce, and ginger.
11. Instant Pot Jamaican Jerk Ribs
These Jamaican jerk ribs pack a ton a flavor and are easy to make. Begin my generously covering the ribs in a homemade Jamaican Jerk dry rub. This is made from coriander, ginger, brown sugar, onion, garlic, cayenne pepper, thyme, cinnamon, allspice, and cloves.
Once the ribs have finished cooking, cover them in a Jamaican barbecue sauce. You can enjoy them as is or broil them in the oven.
12. Asian Fusion Instant Pot Short Ribs
Asian fusion ribs are a great combination of savory and spicy flavors. This recipe also provides excellent recommendations to substitute ingredients that can accommodate paleo, grain-free, and keto lifestyles!
Serve these ribs with rice or keep it low carb and serve it with cauliflower rice. You'll quickly fall in love with these flavors and will find yourself adding this meal to your weekly rotations.
13. Orange Whiskey Instant Pot Baby Back Ribs
These Instant Pot ribs are pressure cooked in a whiskey steam bath. When the cooking is complete you'll need to remove the ribs and prepare the sauce.
The saute function will heat the sauce until it's a perfect consistency. Lastly, smother the ribs in the sauce and enjoy!
14. Instant Pot Baby Back Ribs With Cherry Chipotle Sauce
Cherry chipotle sauce is a wonderful combination of sweet and spicy flavors. It may sound like a unique combination but be prepared to be blown away!
While the ribs cook in the Instant Pot, prepare the sauce on the stovetop. The sauce is made from cherries, chipotle peppers, apple cider vinegar, brown sugar, and garlic powder. You'll finish the sauce by blending it smooth and serving it over the ribs.
15. Instant Pot Short Rib Ragu
Take your rib making skills one step further and transform them into a savory ragu. First, you'll need to brown the ribs using the saute function. Then, caramelize the onions and garlic with a splash of red wine.
The wine will also help to deglaze the pot which is crucial to avoid the burn notice. Pressure cook the ribs with seasonings, tomato sauce, and water. To finish, remove the meat and shred into bite-sized pieces. Discard the bones and any excess fat then add the meat back to the sauce! Lastly, serve with your favorite pasta – delicious!
16. Citrus Beer Ribs
We created a fall-off-the-bone rib recipe that is cooked in a wheat beer of your choice and paired with a luscious citrusy BBQ sauce. From pot to table you can have this delicious rib dinner ready in about 35 minutes!
The citrus BBQ sauce is made from freshly squeezed orange juice, orange marmalade and a barbecue sauce of your choice! You'll never have to wait hours for ribs to cook again!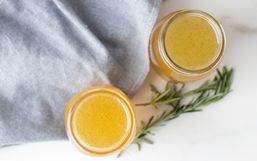 Bone broth is all the rage nowadays with health professionals proclaiming the benefits and people (and companies looking to...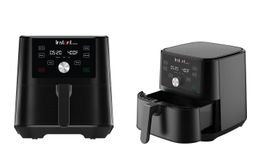 Deep-fried foods are delicious but they come with a cost. Often dripping in oil and full of fat, these not so healthy foods can...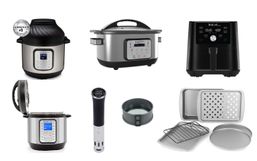 It seems like everyone and their best friend has an Instant Pot these days.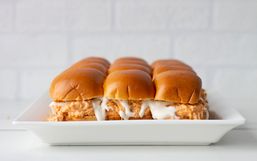 Parties happen all year round and instead of taking on the task of cooking for a crowd, make your next party a potluck party!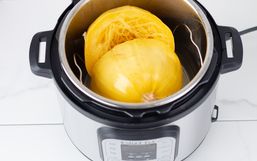 While I don't love all vegetables, I am definitely up for trying new things (at least once).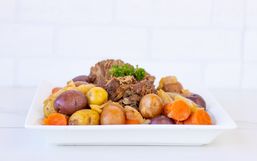 Roast beef is one of those meals that's an oldie but a goodie. If you have company coming over for supper - it doesn't matter who...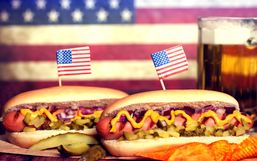 The 4th of July holiday indicates that summer is here. On this patriotic holiday friends and family gather together to play games,...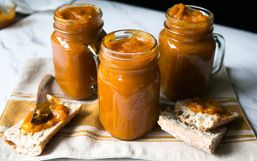 The season of fall is a favorite for many because it means crisp air, cozy layered clothing, and of course comforting meals.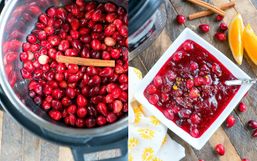 The holidays are a busy time of year, between hosting guests, planning a dinner, and catering to everyone's needs it can get...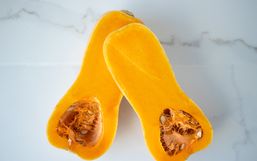 How many times have you pulled out your butternut squash just before supper and realized you don't have enough time to cook it...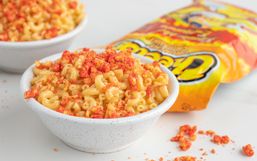 There is no comfort food like mac and cheese - the carbs and cheese are oh so delicious!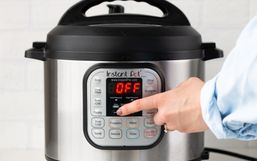 Do you know what FOMO is? Fear of missing out. I've been experiencing it ever since everyone under the sun got an Instant Pot for...