There are several different types of broth such as vegetable broth, chicken, fish, and beef. It can be used in so many different recipes but is most often used in things like soups and stews. Although, when recipes only call for a cup or two of broth you're often left with plenty of leftover stock. So what do you do with it?
Often, we set it in the back of our fridge, forget about it, and then by the time we pick it up again, it's gone rancid! Until today, that is. We're sharing 12 awesome ways to utilize that leftover broth. Say no more to wasted stock and enjoy it in sauces, delicious meals and so much more!
1. How to Freeze Bone Broth
First and foremost, if you don't think you'll be using your leftover broth anytime soon it may be best to freeze it! This tutorial shows how you can freeze your homemade bone broth, however, you could implement this idea for any leftover broth you have.
All you'll need is a mason jar to store the broth. Then when you're ready to use it, take it out of the freezer, dethaw and get cooking! Keep in mind broth will keep in the freezer for about 6 months.
2. Easy Teriyaki Sauce
If you're hanging onto leftover vegetable broth why not turn it into a delicious teriyaki sauce! This recipe only requires a 1/3 cup of veggie broth. Keep in mind, if you have more than a 1/3 cup on hand, you could double the recipe or freeze the rest to make more sauce later!
Along with the veggie broth, you'll need a few other simple ingredients. Thanks to ingredients like tamari and brown sugar, this sauce has the perfect balance of sweet and savory flavors. Enjoy this sauce with spring rolls, in a delicious stir-fry or any way you like!
3. Deglaze A Pan
So you set out to sear your favorite meat and now it's time to deglaze the pan. Before you reach for your favorite wine go ahead and use that leftover broth!
It's a great way to use the broth and may even add additional flavor to the rest of your cooking. Plus, you won't be wasting any wine which means more for you!
4. 30-Minute Instant Pot Orange Chicken Dinner
This recipe comes to the rescue to save your busy weeknight! Don't order takeout because you can have a delicious meal ready in just 30 minutes! This meal is a great way to use up your leftover broth as our recipe requires just 1 and a half cups of chicken broth.
The zesty flavors of orange compliment the savory chicken and rice and the added touch of broccoli truly make this a wholesome meal. This recipe is a dump-and-start recipe which essentially means you get to pour all the ingredients into the pot, set to cook, and walk away until your Instant Pot beeps that it is finished!
5. Braised Fingerling Potatoes
Leftover broth may be the one ingredient that your missing when it comes to cooking potatoes! These braised fingerling potatoes are an unreal side dish that will pair perfectly with any feast!
The little potatoes come together with shallots, garlic, fresh herbs, a dash of chicken or veggie stock. Simmer the ingredients in the stock so that they become infused with the lovely flavors.
6. Traditional Bolognese Sauce
Nothing quite compares to homemade bolognese sauce. When you prepare it yourself you know exactly what ingredients went into making it.
This sauce is made with many seasonings that create an unforgettable depth of flavor. For this recipe, you'll want to use leftover beef broth. Serve this sauce with your favorite pasta and enjoy!
7. Cooking Grains
Another great way to put that leftover stock to good use it to cook your grains with it. While you may be used to boiling rice and quinoa in water, simmering those grains in the broth will only add more lovely flavor!
If you don't have enough leftover broth, you can mix it with water! Either way, you'll love the additional flavor and will wonder why you haven't tried this sooner.
8. Incredible Instant Pot Red Lentil Chili
This chili recipe is the definition of comfort food. It's full of flavor, lovely texture and is oh so savory! This may be a no-meat recipe but trust us, you won't miss it plus it helps to make this meal incredibly budget-friendly!
Put your veggie broth to good use and throw in 2 cups of it into this chili. Other types of broth would work in this recipe too! This delicious pot of chili comes together in 30 minutes or less and will seriously feed a crowd!
9. Reheat Stir-Fry and Pasta
Let's face it, reheating food in the microwave is convenient, however, for foods such as pasta and stir-fry, it can come out quite dry. So make the best of your leftovers and consider using your leftover broth to reheat your pasta or stir-fry to perfection.
Be sure to use a shallow skillet. Using medium heat and a dash of leftover broth you'll have your food reheated in no time. Plus, the added broth may add flavor you didn't know you were missing.
10. Easy Homemade Brown Gravy
Have you ever tried making gravy from your leftover broth? Try it today and be prepared to be blown away! In addition to the broth, this recipe uses a few more ingredients but these only contribute positively to the flavor.
You'll need flour to thicken the gravy and heavy cream to make it extra rich and creamy. Finally, you'll be happy to know that this gravy comes together in just 6 minutes!
11. Healthier One Pot Skillet Lasagna
Lasagna is seriously delicious but it does require a bit of work. Try this deconstructed version that takes on a much easier approach to lasagna. But don't worry, you'll still enjoy all the same flavors you have come to know and love.
This lovely meal comes together in just 30 minutes which means you can enjoy a savory dish like lasagna even on the busiest weeknight. In this recipe, the leftover broth plays an important role because it helps to cook the lasagna noodles!
12. Steam Veggies
Steaming veggies may be one of the best ways to ensure you don't deteriorate any nutritional value. However, the next time you're steaming your veggies, go ahead and swap the water for leftover broth.
Your veggies will still cook perfectly while the broth will infuse the veggies with an exquisite flavor. Further, the added flavor may allow you to skip the extra seasonings and salt!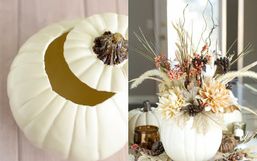 This holiday season, gather around the table and enjoy a delicious meal with those you love.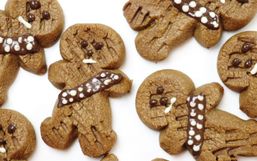 A long time ago in a galaxy far, far away… ...is a party you better get creating a menu for!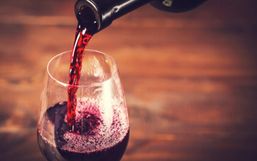 There's no better way to wind down from a busy day than to catch up on your favorite shows with snacks in hand, amirite?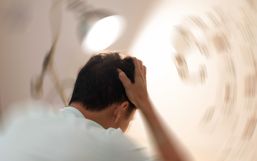 Many people are seeing great success with the keto diet and though a lot of us thought this would be a soon-to-go fad, this keto...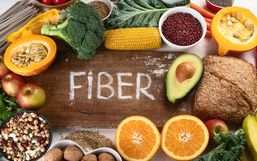 For some, healthy eating is no easy feat. The secret to being successful is to create a balanced approach that allows you to fill...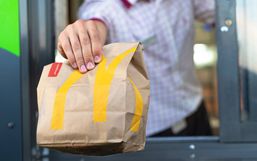 Nothing quite compares to a good ole homecooked meal but sometimes life gets busy. That's where fast-food comes in!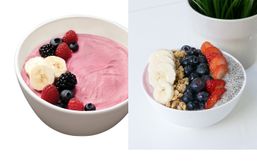 Yogurtland, the leader in self-serve frozen yogurt has no shortage of delicious options.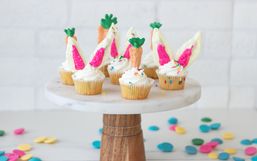 Easter is almost here and to get you into the holiday spirit we're sharing fun Easter snacks that your kids will actually want to...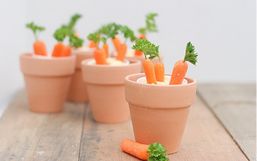 Make Easter fun for kids by whipping up cool and festive snacks.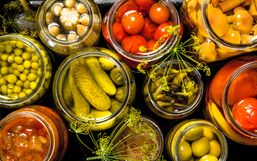 Keeping your pantry stocked with essential items is always a good idea because with the right ingredients you can whip a delicious...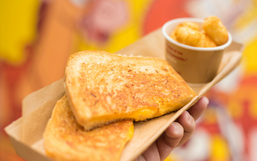 Good news Disney fans, Disney is sharing more ways for you to enjoy their iconic treats at home.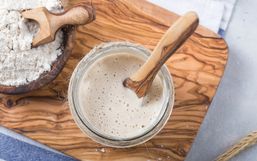 People are flexing their "making-from-scratch" muscles while stuck inside, which has caused a rise in bread baking!