There are only a few scents that give me a feeling of nostalgia. One of those smells is chicken pot pie. I remember watching my mother cook this meal in the kitchen with admiration, especially because it often required a lot of work! From cooking the fillings on the stove top to rolling out the pie dough to baking the whole dish in the oven – just thinking about it is exhausting!
While it was one of my favorite meals as a child, now as an adult my busy lifestyle doesn't accommodate labor-intensive recipes! With that said we've set out to find a way to make this family-favorite meal incredibly easy, without sacrificing flavor. Thanks to the Instant Pot, we have found the perfect solution.
Want New Instant Pot Recipes and Content Delivered Straight To Your Inbox? Sign up for our Instant Pot Email Newsletter!
New kitchen gadgets can be both exciting and daunting. The thrill of getting to play with a new toy is fun, but not knowing how to use it is intimidating. Whether you're a newbie or a seasoned Instant Pot user, you too will quickly discover how it can effortlessly transform family favorites into quick and easy meals. The Instant Pot has lived up to its name and is well worth the sacred space it will take up in your kitchen. So long are the days that you need to babysit your stove and stick around the kitchen for hours.
Our Instant Pot Chicken Pot Pie is savory and delicious! It has so many exciting textures from the shredded chicken to tender potatoes and mixed veggies. We graciously shared this meal with our coworkers and the feedback was amazing! As in, lick your bowl clean kind of amazing! We chose to cook our chicken from fresh which resulted in a very quick cooking time (only 3 minutes)! However, if you forget to thaw your chicken don't fret! You can simply add in frozen chicken and increase the cook time to 15 minutes. Check out this awesome step-by-step hack on how to cook chicken from frozen HERE.
While the actual cooking time is very quick, it's important to remember that the pot takes time to come up to pressure. We found our 6 Quart Instant Pot Duo took about 14 minutes. You'll also need to account for a few extra minutes to add the frozen vegetables and milk, and then saute the mixture with the butter and flour paste to thicken it to a gravy-like consistency. All in all, it still required a lot less time than a traditional recipe and most of it was hands off!
You might be asking yourself, where does the pie come into play here? Since you can't exactly bake a pie in the Instant Pot we came up with the perfect solution! Once the chicken pot pie filling is complete, serve it in a bowl with a freshly baked golden biscuit! We opted for the store-bought biscuits because we need that kind of easy in our life, but if you're feeling adventurous a homemade biscuit would pair wonderfully too! If you're really in a pinch for time, you can skip the biscuits all-together and serve it as a Chicken Pot Pie Stew.
Our chicken pot pie recipe comes together so quickly that you could serve it for any occasion! It'll quickly become a new favorite in your household and a charming recipe you can pass down onto your children for generations to come.
Ingredients
1.5 cups chicken broth
3 medium potatoes, cubed
1 small yellow onion, diced
3 chicken breasts
1 tsp garlic powder
1 tsp celery salt
1 tsp salt
1/2 tsp pepper
2 cups frozen mixed veggies (carrots, peas, corn, beans)
1/2 cup milk
1 tbsp butter
1 tbsp flour
Method
Add broth, potatoes, onion, and chicken breasts to the Instant Pot.
Lock the lid and close the pressure valve.
Cook on manual HIGH for 3 minutes.
Create a butter and flour paste by combining the butter and flour, and set aside.
Allow a natural pressure release for 10 minutes and then quick release any remaining pressure by opening the valve.
Remove chicken, shred, and set aside.
Add frozen veggies and stir, then add milk. The veggies must be added first to cool the mixture so the milk doesn't curdle.
Add spices, salt and pepper, and shredded chicken. Stir to combine.
Turn saute function on and bring liquid to a slight boil.
Add in butter paste and stir until melted and the sauce has thickened .
Serve in a bowl with a hot biscuit on top.
Notes:
If serving with biscuits, use store-bought Pillsbury biscuits, and cook according to package directions
Pressurizing time will take about 14 minutes
If you'd rather use fresh chopped carrots instead of the frozen vegetable blend, add them in at the beginning along with chicken, onion, potatoes, and broth. However, ensure you still add the frozen peas according to the recipe above.
If cooking chicken from frozen, cook on manual high for 15 minutes instead of 3 minutes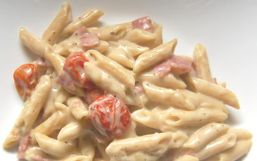 Macaroni and cheese is the best comfort food - it's also a meal that you know your kids will love every time you make it.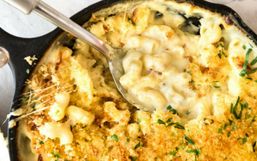 Mac and cheese is everyone's go-to comfort food. The cheesy deliciousness can only be described as mouth-watering perfection.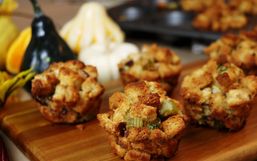 I'm not sure how your family does the holiday feasts, but in our home - stuffing was king.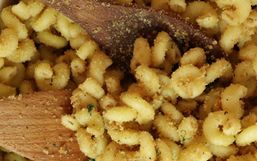 Garlic bread has long time been a best friend of pasta dinners.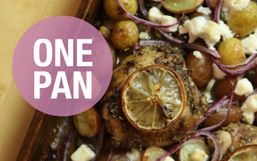 Most of us love to cook a whole well-rounded meal for our friends and family, but the reality is - we often just lack time and...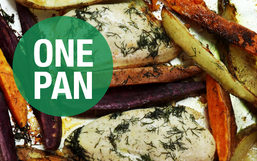 Next time you polish off a jar of pickles, don't just pour the pickle juice down the drain.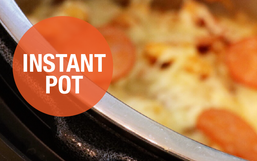 When the Instant Pot first arrived into your home, you likely did what most of us did...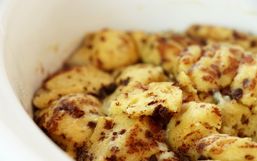 Looking for a warm breakfast that fills the house with the aroma, waking everyone with an appetite for a delicious homemade...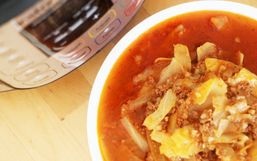 Growing up I watched my mother hand-make cabbage rolls from scratch.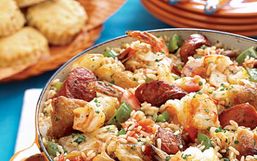 Jambalaya is a famous dish from New Orleans or the Big Easy. It is a rich dish filled with spices and different flavors.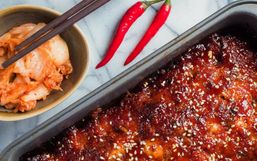 I hate to admit it, but growing up meatloaf was a dinner I never looked forward to. Mashed meat with sauce slabbed on top.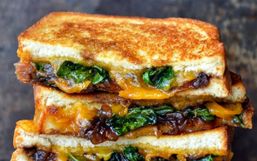 Is it time to give your grilled cheese a makeover? Grilled cheese is well known to be America's favorite sandwich.