If there's one type of food we can all get on board with, it's Mexican food! It's irresistibly delicious and never fails to deliver a unique flavor. But we often get stuck on tacos, fajitas, and burritos while forgetting that there are so many more ways to enjoy this cuisine.
Our Low Carb Taco Soup is a fantastic option for those who are on a low carb or Keto diet and want to still appreciate and experience the joy (yes, it sparks joy for us) that comes with Mexican food. Top it off with guacamole, sour cream and cheese for added flavor. Let's get cooking!
Want New Instant Pot Recipes and Content Delivered Straight To Your Inbox? Sign up for our Instant Pot Email Newsletter!
One of the most unique aspects of the Instant Pot that sets it apart from a slow cooker or even an old school pressure cooker is the Sauté setting. This setting gives you the ability to sauté certain parts of your meal before pressure cooking it with the rest of the ingredients.
For this recipe, we started by sautéing the onions and garlic in some olive oil. This helps bring out the flavors while also softening and slightly caramelizing the onions. Instead of biting into a semi-crunchy onion (gross!), cooking the onions this way will make them almost non-existent without losing that good onion-y flavor.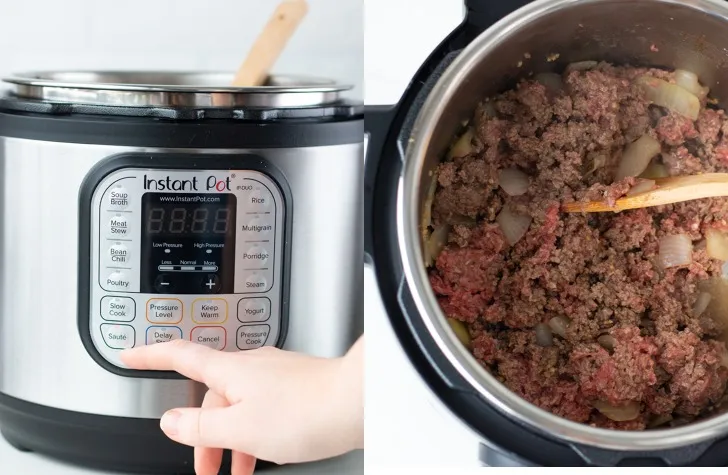 This is a true comfort meal, perfect for colder weather where you need a bit of a warm-up. It's hearty and packed with spice, but the best part is how quickly it comes together in the Instant Pot. Soups often take at least an hour or so on the stovetop to deepen the flavor, but pressure cooking has the same outcome in a small fraction of the time – this soup only cooks for 5 minutes! When you're planning your dinner, just remember that the pot needs time to come to pressure. It took our 6 Quart Instant Pot Duo around 15 minutes to come to pressure, but this will vary depending on the model and size you're using.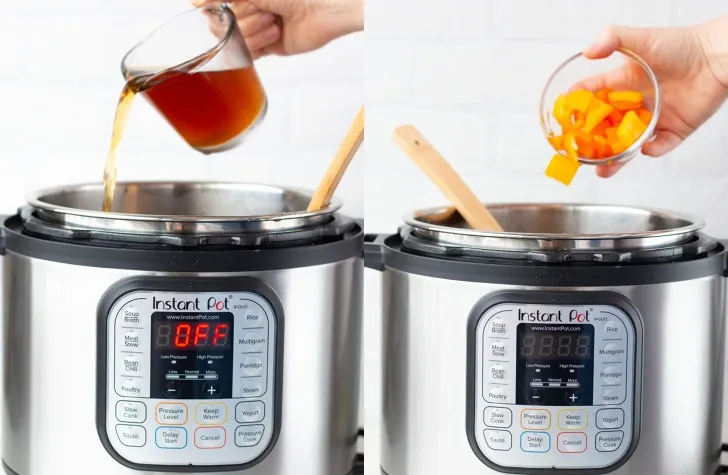 It's important to remember that this recipe is exactly what we say it is – a soup! It will not come out like a burrito bowl or a taco stew, it is a true soup recipe. With that said, serving some nacho chips alongside this meal for those family members who are eating carbs, is a great way to bulk up the meal and really make it a fiesta!
If you want to get extra creative, you can chop up some fresh veggies and add them on top for garnish. If you're following a strict Keto diet and need to up the fat content more, slice up some avocado to garnish the soup with, increase the cheese from 1 to 1 1/2 cups or more, and use full-fat sour cream for serving.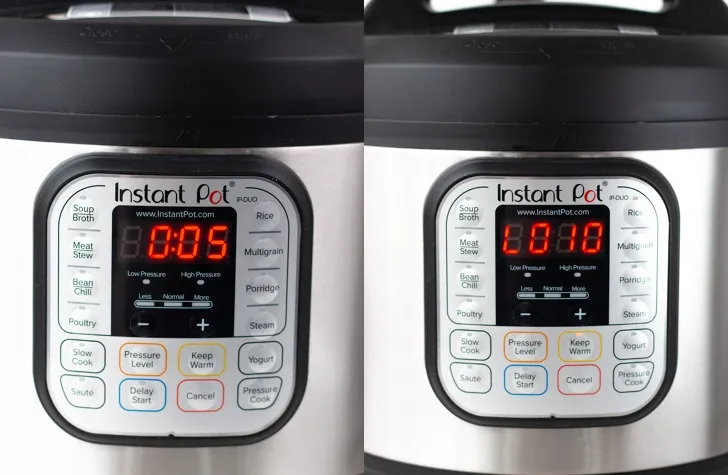 This recipe is also a fantastic way to add veggies into your child's diet (or your own!) without them realizing! If they are really opposed to veggies, dice them up finely and saute them so they get extra soft and blend in with all the other ingredients. Additionally, some kiddos may find this recipe a little spicy, so you can adjust the seasonings accordingly or add some sour cream on top to cut the spice!
Ingredients
1 tbsp olive oil
2 lbs. ground beef
1 yellow onion, diced
1 bell pepper, diced
2 tbsp garlic, minced
1 tsp sriracha
14.5 oz can diced tomatoes
4 oz can green chiles
2 cups beef broth
2 tbsp chili powder
2 tbsp cumin
1 tsp paprika
1 tsp salt
1 tsp pepper
1 cup shredded cheese
Sour cream (optional), for serving
Avocado (optional), for serving
Method
Set Instant Pot to Sauté mode. Add 1 tbsp olive oil, garlic, and onions, cook until onions are translucent.
Add ground beef, cook until browned, about 3 minutes. Drain excess fat, if needed. How much fat you discard will depend on the leanness of the beef you use (we used extra lean) and whether you're on the Keto diet.
Add chili powder, cumin, paprika, salt, and pepper and stir. Turn off Sauté mode.
Add broth, peppers, diced tomatoes, sriracha, and canned chilies. Stir to combine, ensuring that you release any food stuck to the bottom of the pot to avoid the Burn notice.
Lid the Instant Pot and set the valve to sealing. Cook on Soup mode for 5 minutes.
Once time has elapsed, allow for a 10-minute natural release. Quick release any remaining pressure afterward.
Remove lid and stir in 1 cup of shredded cheese. Serve topped with more cheese, sour cream, and avocado, if desired.
Notes
You can omit the chili powder, cumin, and paprika and replace with a package of store-bought taco seasoning, if desired.
If you're following a Keto diet, ensure you check the carbs in the diced tomatoes as they will differ significantly across brands and depending on the pre-mixed seasonings. We used Primo Unseasoned Diced Tomatoes that have 4 grams per half cup – the lowest we could find at our local grocery store.
If you're following a strict Keto diet and want to up the fat content, garnish with sliced avocado and full-fat sour cream. You can also increase the cheese from 1 cup to 1 1/2 cups and garnish with more.
While experimenting with the Instant Pot I quickly discovered that it can not only cook a quick and easy weeknight meal but it can...
Everyone and their besties have an Instant Pot pressure cooker these days, and if you don't have one yet, you really need to get...
Parties happen all year round and instead of taking on the task of cooking for a crowd, make your next party a potluck party!
I love Easter because it's the first holiday that really signifies that spring is here!
The 4th of July holiday indicates that summer is here. On this patriotic holiday friends and family gather together to play games,...
The season of fall is a favorite for many because it means crisp air, cozy layered clothing, and of course comforting meals.
Quick and easy dinners are often a goal for so many, but that doesn't always mean it's healthy, too.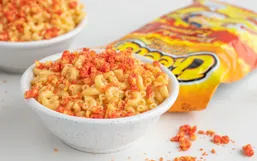 There is no comfort food like mac and cheese - the carbs and cheese are oh so delicious!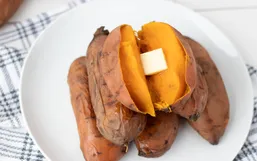 The thing about root vegetables is that they often take a lot of time to cook, especially in the oven.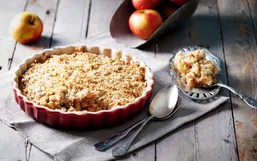 The holiday season is busy, between decorating for Christmas, hosting parties, buying and wrapping gifts it can all be...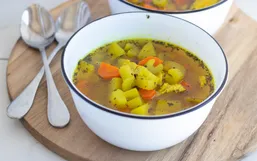 It seems like everybody is sick this Spring. People are dropping like flies!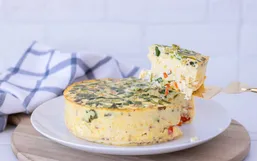 Leisurely weekends are my favorite because it's a chance to unwind and relax.