We all know that chocolate is not safe for dogs, but thankfully – there's this legume called carob that mimics chocolate, is safe for dogs and allows us to make them a homemade treat, easily that they will absolutely LOVE.
Carob mixed with peanut butter, peanuts and topped with dog biscuits makes a snap-worthy bark that you can make, break, bag and gift to your favorite furry friends.
Be warned: carob still has sugar in it and just like kids, dogs can get some energy from these treats! So, as much as they beg for them, try not to overfeed them!
If you're looking for more guidance on dog-safe foods, read this article on what foods you should never feed your dog HERE. 
Ingredients
2 cups carob chips
1/2 cup smooth peanut butter (be sure that Xylitol is not listed in the ingredients as it's toxic to dogs)
1/2 cup unsalted peanuts
1 tbsp honey
1 cup mini dog biscuits
Equipment
Parchment lined sheet pan
Microwave safe mixing bowl
Method
Melt your carob chips in 30 second intervals in the microwave, using a microwave-safe mixing bowl, stirring between.
Add in peanut butter, peanuts and honey, and continue to mix until everything is well blended.
Spread out the mixture onto a parchment-lined sheet pan and top with mini dog biscuits of your choosing.
Let chill for 10-15 minutes to set.
Once set, break apart and bag or store in containers in the fridge or freezer for best long-lasting treats!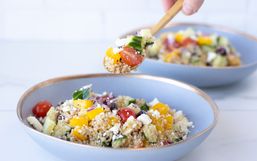 Enjoy the fresh flavors of Mediterranean cooking that will have you dreaming of lounging next to the sea without having to fly...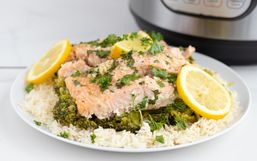 Fish is full of healthy fats, making it the perfect well-rounded dinner.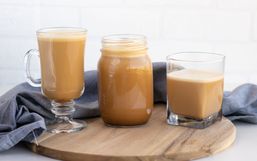 Bulletproof coffee is huge in the Keto Diet community, but it actually has benefits for everyone regardless of whether you're on a...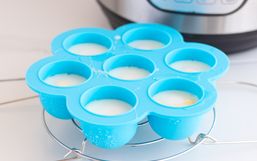 Poached eggs are a delicious addition to your breakfast and a great way to add protein without all the extra oil of a fried egg.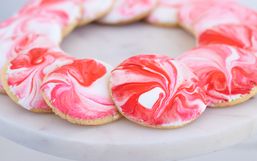 Canada Day is right around the corner and that means you're probably starting to plan your menu!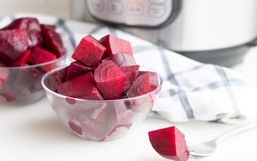 While I love root veggies, they can take a long time to cook. Plus, my oven lets off a lot of heat, making me hesitant to use it...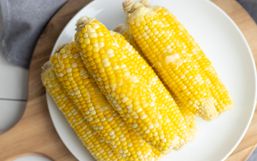 Corn on the Cob is almost in season in our area, but it's already available in grocery stores and is the perfect summer side dish!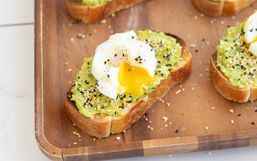 Breakfast is often called the most important meal of the day. It can also be the most delicious meal of the day!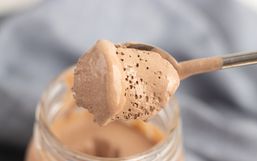 We love a good copycat recipe here at Forkly and this Wendy's chocolate frosty is no exception!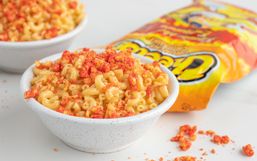 There is no comfort food like mac and cheese - the carbs and cheese are oh so delicious!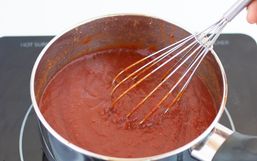 Barbeque sauce is a summer staple, but it's a hard one to get around if you're on the Keto diet since it's generally packed full...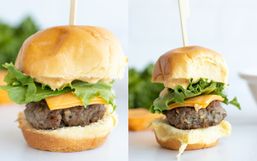 These Big Mac Bites are absolutely drool-worthy and the Copycat Big Mac Sauce is spot on - you wouldn't even know it didn't come...