Can't get enough of avocados? Can one truly ever have enough? Food for thought, I suppose. It's just the avocado, mmmmm…that creamy texture and mild flavor of the green fruit lends itself like the superstar it is as the base of a dip, the topper of a taco, a spread on toast, a healthy fat substitute and so. much. more. Whether you've been in a long term love affair with avocados, or seeking new ways to use them to fit your lifestyle and health goals, there's endless ways to indulge. Or, lets be honest…maybe you bought a bag of them and they're all going ripe all at once and you're looking for some fresh ideas so they aren't wasted (been there, done that). Now, avocados are a fat, it's true but, it's a healthy fat. What's that mean? Well, it's a mono-saturated fat, also known as the "good" fat because it has been known to actually lower cholesterol levels, while being low in carbs, and high in fibre. Let's look at some of the best innovative ways to go avocado-strong this year!
1. Zucchini Noodles & Avocado Pesto
Making swaps for healthier options is often what new lifestyles are all about! Your intake of calories, carbs, fats and proteins all come into play. So get spiralizing some zucchini and toss those "zoodles" into an easy homemade avocado pesto, and you've got yourself a refreshing low carb meal.
http://www.eatyourselfskinny.com/zucchini-noodles-with-creamy-avocado-pesto/ Photos by: Eat Yourself Skinny
2. Mango & Avocado Smoothie
While I've been known to toss an avocado and a spoon in my purse on the go, finding easy ways to enjoy an avocado on the fly is definitely something to try. With a mild flavor of avocado, it compliments a smoothie to keep you feeling full and energized – right from the blender.
http://www.greedygourmet.com/recipes-by-dish/pineapple-avocado-smoothie/ Photos by: Greedy Gourmet
3. Healthy Avocado Chocolate Muffins
Don't you dare scrunch your nose and scroll past this one! Trust me, avocado is amazing when combined with chocolate (you won't even taste it in there). This recipe uses an entire avocado, making it a feel good snack or breakfast option rich with the healthy bonus you're looking for. Not to mention, it's a muffin that comes in at only 188 calories!
http://www.yummyhealthyeasy.com/2016/04/fudgy-chocolate-avocado-muffins.html Photos by: Yummy Healthy Easy
4. Mexican Chicken Stuffed Avocado
If you're adhering to a low carb diet these days, this one is one to keep in the recipe books. Using the natural shape of the avocado as a "bowl" for the chicken recipe, will have you taking incredibly satisfying bites (after bites).
http://ketoconnect.net/recipe/stuffed-avocado/ Photo by: Keto Connect
5. Avocado Caprese Skillet Chicken
Chicken breast is a sure fire go-to when you're trying to eat a little leaner, get yourself a little healthier. It just, it can get bland and boring…fast. Just add some out-of-this-world flavors to chicken breast and you're onto smooth skinny-meal sailing.
http://www.cookingclassy.com/avocado-caprese-skillet-chicken/ Photos by: Cooking Classy
6. Baked Avocado Fries
Avocado fries have started turning up on pub menus everywhere, but the deep fried variety is not going to lend it self well to your health goals. There is hope in this indulgence though! It comes very simply in a baked variety, and sided with chipotle dipping sauce.
http://gimmedelicious.com/2016/01/20/healthy-baked-avocado-fries-chipotle-dipping-sauce/ Photos by: Gimme Delicious
7. Greek Yogurt, Shrimp & Avocado Salad
Salads are anything but boring, especially when you add in avocados! This salad is rich with protein from the greek yogurt as well as the lean shrimp, all the while keeping you nice and full – unlike most salads that are just gloried rabbit food. Nobody's got time for that.
http://ifoodreal.com/greek-yogurt-shrimp-avocado-and-tomato-salad/?utm_source=feedburner&utm_medium=email&utm_campaign=Feed:+ifoodreal+(iFOODreal) Photos by: iFOODreal
8. Avocado Protein Fudgesicles
Most of us generally have a weakness for evening bites of chocolate, or ice cream, or just something sweet to top off the day. It's just dangggg, it's so bad for you! Not with this avocado sweet treat. Yay, loop holes! It's dairy free, sugar free, gluten free…and guilt free!
http://beautybites.ca/avocado-protein-fudgesicles/ Photos by: Beauty Bites
9. Avocado Honey Pudding
Avocados are naturally so creamy, so to make them into a pudding makes natural sense. While the green color may deter some – if you're like me, that bright fresh look reminds you of what good greens you're putting into your body. It's why I make green food colored cupcakes and eat them for breakfast (jk! imagine?!).
http://www.theironyou.com/2014/02/vanilla-honey-avocado-pudding.html Photos by: The Iron You
10. Avocado Chicken Salad Lettuce Wraps
Green on green, my friends! So yeah, avocados are creamy – this we have gathered…but, have you stopped to consider that the creamy texture can replace fatty alternatives like mayo? oh, yes it can! Eating this chicken salad on lettuce wraps makes it a healthy alternative to the bread and butter and "bad" fat-laden alternatives that you're maybe used to.
http://wholeandheavenlyoven.com/2016/03/31/avocado-chicken-salad-lettuce-wraps/ Photos by: Whole & Heavenly Oven
11. Avocado & Egg Rice Bowl
Rice bowls are rising in popularity for their ability to be dressed up in so many different ways. If you're looking for a quick meal solution that won't break the calorie bank, this one is a good fill-me-up solution. Using brown rice in a vinegar dressing, a fried egg, and half an avocado (and more) you have a refreshing meal option that takes less than 10 minutes to prepare!
https://arcbodysolutions.com/recipes/rice-bowl-fried-egg-and-avocado Photo by: Arc Body Solutions
Avocados are one of the most versatile and simple foods you can have in your kitchen.
Guacamole was probably the first green food I truly fell in love with. Once you're hooked, you're hooked for life.
I have recently become a massive fan of avocado toast. I know, I'm way behind the food trend in this area, but I couldn't see the...
Many of us are trying to lose weight and live healthier lifestyles but it is no easy feat. We get it!
Are you tired of making the same meals over and over again? Perhaps you're feeling uninspired in the kitchen.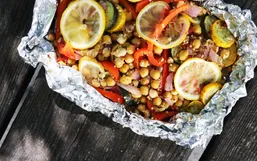 As someone who now eats a mostly plant-based diet, I've found myself stumped on how to enjoy BBQ meals this summer.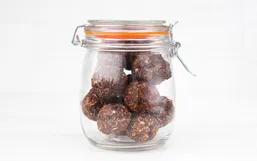 You've probably been seeing recipes for no-bake snack/energy bites online for a few years now. I know I have!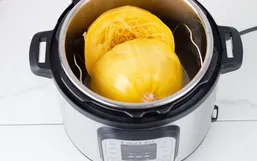 While I don't love all vegetables, I am definitely up for trying new things (at least once).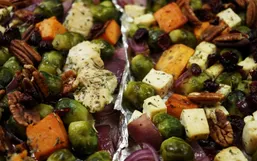 After trying the plant-based diet, my biggest struggle was being able to feed those in my home that are still meat loving humans.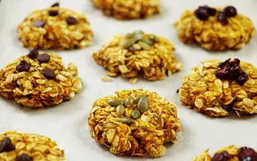 When we think of pumpkins we are often quick to bring our minds to fond memories of pies, lattes and carvings, right?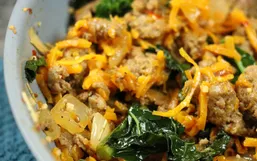 First things first, do you own a spiralizer? If you don't, now's the time to scoop one up. Go ahead, "add to cart"...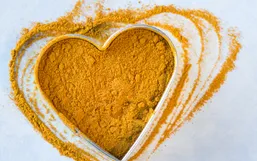 Turmeric is known for its vibrant canary yellow color and vibrant flavor that has been complimenting curry dishes for ages.