Happy National Sugar Cookie Day! If you were looking for an excuse to make a batch of these chewy, heavenly wonders, this is a great excuse! You can make a classic sugar cookie just like what your mother would make to bring a smile to your face, or you can get a little more crazy and try out a new flavor and approach to this timeless dessert. No matter how you cookie cut it, you will end up with scrumptious cookies to celebrate, clearly, the most important day in the food world. Because, who doesn't like sugar cookies? To help you fall more in love with sugar cookies, we've included 10 facts about these lovely little treats. Enjoy!
1. Chewy Brown Sugar Cookies
It's debatable whether the sugar cookie was invented in Europe in the 17th century, or by settlers in Pennsylvania in the 1700's.
2. Soft Maple Sugar Cookies
The settlers shaped the cookies like a keystone which is the state's symbol.
3. Unicorn Poop Cookies
You know the cookies are done when the edges are slightly brown.
4. Soft Cut Out Sugar Cookies
Covering sugar cookies in icing and sprinkles is the original and delicious way to eat them!
5. White Velvet Sugar Cookies
In the year 2003, Congress argued over whether the official cookie of Pennsylvania was the chocolate chip cookie or the sugar cookie!
6. Sprinkled Sugar Cookies
Some of the old names for Sugar Cookies are: jumbles, crybabies, plunkets and gimblettes.
7. Chewy Sugar Cookies
Large Sugar Granules get you a chewy, thick cookie.
8. Swig Sugar Cookies
Fine Sugar Granules will result in a flatter, crispy cookie.
9. Vanilla Unicorn Sugar Cookies
Sugar cookie dough used to be boiled to make it drier so it would last longer on long journeys.
10. Christmas Sugar Cookie Truffle
There is a chance these cookies could have even been thought up in the 7th century by a baker not wanting to waste any of his dough.
11. Amish Brown Sugar Cookie
All Mennonite and Amish foods are perfection. Try out this recipe to celebrate this momentous sugar cookie day.
12. Cinnamon Sugar Cookies (Gluten and Dairy Free)
Do you have some allergies or intolerances in the house? Not to worry, these cookies make everyone happy!
13. Soft Sour Cream Sugar Cookies
Sour Cream is delicious on potatoes and in veggie dip, but it's the best in desserts!
14. Chocolate Sugar Cookies
For all those chocolate lovers out there, we haven't forgotten about you!
15. Earl Grey Shortbread Cookies
Foodies, unite! This cookie is so delicious and filled with the flavors of your favorite classic tea.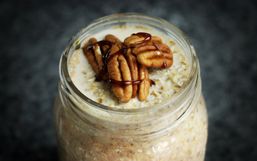 There are so many ways to enjoy overnight oats, once you get started on them, you'll never want to stop.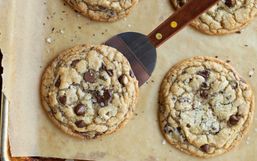 Mmmm, chocolate chip cookies are one of those comforts from home I can never say no to.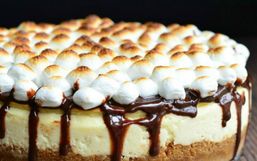 At the end of a long, warm day swimming in the sunshine, meeting up with friends and sipping on some ice cold drinks, the best way...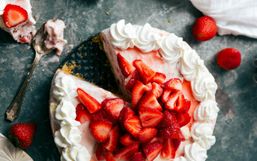 Ice cream cakes are absolutely to DIE for. Have you heard of ice cream pies though?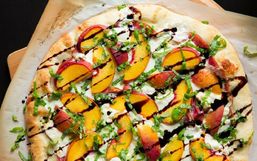 Peach season is the best season! It's such a sweet and juicy fruit that is perfect for a day at the beach or in the place of a...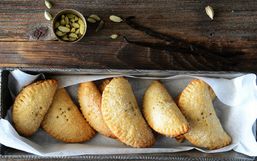 What's better than a pie? A turnover! Why? Because a pie is made for a group of people, while turnovers are made especially for...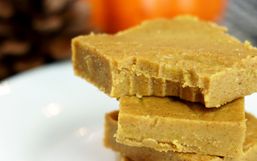 When I was a kid, fudge was something that so rich and decadent it came around maybe once a year.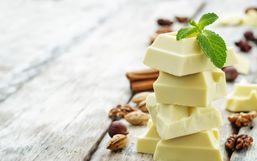 When we crave chocolate, rarely do our minds first go to white chocolate. Why is that?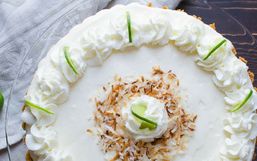 When you think of a warm day, what flavors come to mind? Maybe some BBQ flavors like hamburgers, hot dogs and grilled veggies.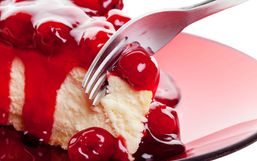 Have you offered to bring a dessert to a dinner party or family gathering before and then realized a few hours before the get...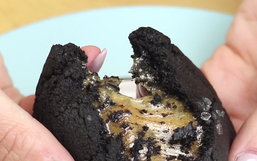 So another year has passed and your little trick or treaters have come home with a sack full of candy, and right at the bottom is...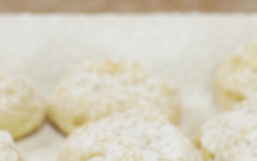 There's something incredibly heartwarming when baking cookies, especially when they are easy to make, and come out perfectly.