When we crave chocolate, rarely do our minds first go to white chocolate. Why is that? I think many of us simply do not know how to use it in our cooking and dessert creations as creatively as we know how to use milk or dark chocolate. That all ends today though because we are going to be checking out and learning about some incredible ways to use white chocolate in our day to day desserts that will not only inspire us to bake differently, but also to surprise our guests more often with unpredictable desserts. From Fudge to Cupcakes, we have all the recipes that will put our traditional classics to shame.
1. White Chocolate Reese's Fudge
Do I even need to explain why this is a good idea? Don't let the idea of regular chocolate go completely with this scrumptious recipe. A little bit of everything is in this fudge so you don't have to make the decision between chocolate and white chocolate and peanut butter. You can enjoy them in a beautiful, harmonic symphony of flavors.
2. White Chocolate Cupcakes with Vanilla and Blackberry Buttercream Roses
Have you ever seen a prettier cupcake? These cupcakes look like vanilla treats, but they are actually white chocolate! With the hint of vanilla in the background and a little sweet blackberry, you'll forget what regular chocolate even is by the end of this treat.
3. White Truffle Cake
I always love rich, decadent desserts that will have a lasting effect in my memory and on my tastebuds. This cake is perfect for cheesecake and chocolate lovers alike, but still provides a level of unpredictability to dessert.
4. Vegan Elderflower Cake with Lemon Curd & White Chocolate Frosting
Cater to the masses with a vegan elderflower cake with lemon curd and white chocolate frosting! No one will know you have left animal products behind due to the unique flavor and sweet frosting.
5. White Chocolate Oreo Truffles
Usually you eat the chocolate first and then the creamy center of an Oreo right? Not today! This oreo truffle is coated with white chocolate on the outside and a dark, rich flavor on the inside.
6. White Chocolate Lemon Cheesecake
Give me all the cheesecake! White chocolate lemon cheesecake sounds like the perfect marriage between those fruity dessert lovers and the die hard chocolate fanatics.
7. Homemade White Hot Chocolate
Did you know you can drink white hot chocolate? Well of course you probably thought about it since you've probably had hot chocolate before, but instead of having regular chocolate swap it out for white chocolate with a caramel drizzle on top.
8. White Chocolate Brownies
YUM. These brownies are anything but the color brown! White-ies maybe? Either way, this dessert is so memorable because of it's versatile nature. Crumble it up and add it to some chocolate ice cream, or serve all on it's own. You can also add this to a milkshake to add more flavor!
9. White Chocolate Raspberry Scones
Needing a new scone recipe? One of my favourite things to pair with white chocolate is raspberries! The tart flavor of raspberries is toned down nicely with the gentle white chocolate flavor to make a perfect flavor for dessert or tea.
10. White Chocolate Peppermint Cupcakes
Mmmm, I can't wait to try out this recipe. The shaved candy canes on top remind me of a light snowfall. Much like raspberry, peppermint can be a strong flavor but when paired with white chocolate, it's simply perfect.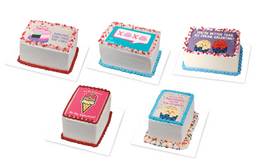 It's officially Love month, AKA February and to celebrate the upcoming holiday, Baskin Robbins is offering delicious Valentine's...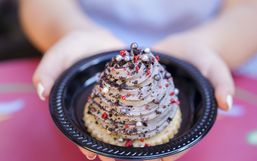 Disney parks may be temporarily closed but that isn't stopping them from helping you bring Disney's magic into your home.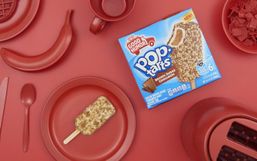 You've surely had breakfast for dinner but have you tried breakfast for dessert?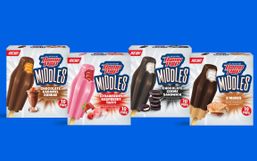 Summer is almost here and it's time to stock up your freezer with delicious treats to keep you cool all season long.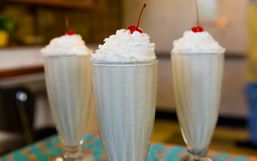 Good news Disney fans, the Disney Parks Blog is back again with another crave-worthy recipe you'll want to try this week!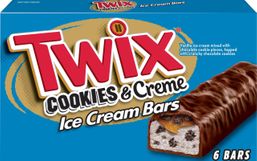 Nothing quite beats enjoying a refreshing treat on a hot summer day!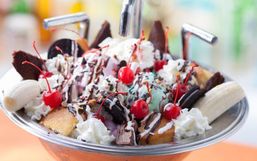 Good news Disney fans, Disney is back again and is sharing yet another coveted recipe that you can make at home!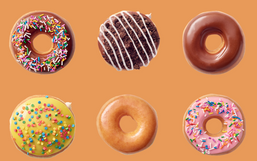 National Donut Day is just a few days away but this year Krispy Kreme wants to extend the celebrations by making the holiday a...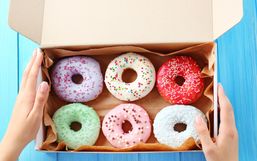 Today is arguably the best food holiday of the year, National Donut Day!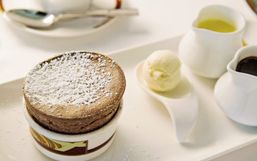 Disney theme parks and Disney Cruise Lines may be temporarily closed and suspended but that isn't stopping Disney from finding...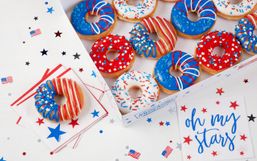 Your 4th of July celebrations may look a little different this year but that doesn't mean you still can't enjoy delicious food and...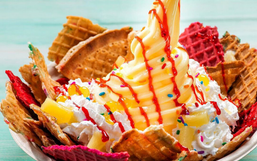 Disney's theme parks are renowned for many things from the exciting rides to friendly characters, and of course its delicious...