We are HUGE fans of the no-bake energy bites here at Forkly. We understand the need and importance of a few factors when it comes to homemade goods for those with a busier lifestyle. Anything within the realm of QUICK, EASY and HEALTHY, is exactly what we love to aim for.
So yes, we've made a few of these little energy balls from inspired by some of our favorite not-so-healthy desserts such as Cake Batter, Pecan Pie and Carrot Cake.
When we made these, we knew they would be delicious with the ingredients we were making them from, but we did not anticipate just how FUDGY they would be. Let alone a near exact taste of brownie batter.
We made these with no added sugar, and all healthy, natural ingredients. So it's an indulgence you can actually feel good about!
Packed with proteins and completely dairy-free, gluten-free, and vegan.
Ingredients
1 cup medjool dates, pitted
1/2 cup raw walnuts
1/2 cup raw almonds
1/4 cup unsweetened black cocoa powder (can substitute for regular cocoa powder)
1/2 cup flaked coconut (divided in half)
1.5 tsp vanilla extract
1 tbsp almond milk (can substitute for water)
Equipment
Food Processor
Cookie dough scoop or tbsp
Method
Add all of your ingredients into a food processor (except for one half of your flaked coconut, save for rolling!).
Combine at a med-high speed for 2+ minutes, or until the mixture begins to bind and ball.
Using a cookie dough scoop or tbsp measuring cup, scoop the mixture and hand roll into ball form and then immediately begin rolling in the flaked coconut.
Chill and store in the refrigerator until ready to enjoy. Will last 2-3 weeks in the fridge.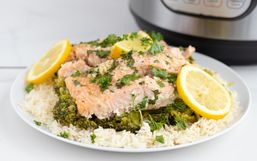 Fish is full of healthy fats, making it the perfect well-rounded dinner.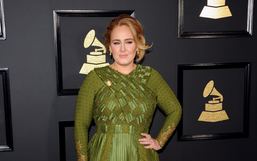 Adele, singer-songwriter and multi-Grammy winner has been making headlines for several years, mostly due to her incredible music...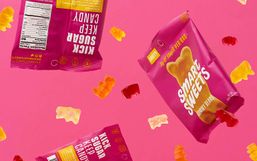 It's no secret that sugar isn't good for you, especially the refined kind we find in sweets.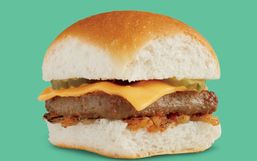 Brace yourselves because White Castle has unveiled amazing news! White Castle announced that they will soon become the very first...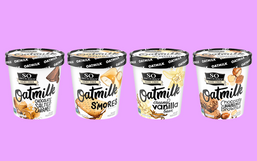 With dairy allergies and vegan dietary preferences on the rise, companies are making the commitment to offer their consumers more...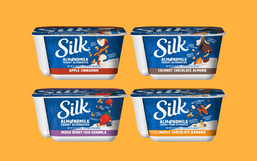 Silk, America's number 1 plant-based beverage brand is constantly thinking up new, innovative products so you don't have to miss...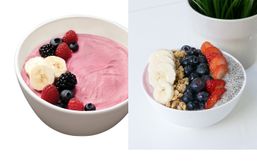 Yogurtland, the leader in self-serve frozen yogurt has no shortage of delicious options.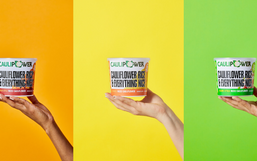 With more people searching for healthier options, companies like CAULIPOWER is committed to delivering.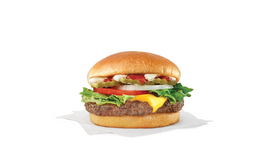 Good news plant-based friends, Wendy's is the next fast-food chain to hop on the plant-based trend!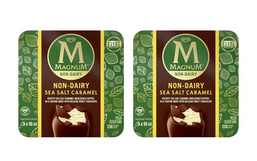 Good news dairy-free fans, anther delicious offering is coming to a freezer aisle near you!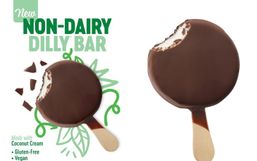 With lactose allergies and vegan diets on the rise, more restaurants are adding innovative products to cater to their customer's...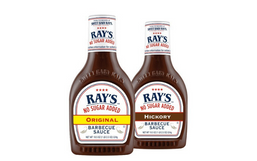 Summer is just around the corner and we all know what that means grilling season is coming too!