Ever come home from the store and unloaded your bags and had the devastating realization that your tub of ice cream was left too long and melted? Or, maybe you really thought you had room in your freezer for that glorious sweet treat, when reality is – you do not.
I have been the queen of both scenarios. Some call it poor planning, I call it a reason to get creative!
Little did you know – melted ice cream, is actually the perfect base for BREAD. Yes, bread.
Using just TWO ingredients you can take that whole tub of melty ice cream, and whip up a batter that will have you slicing your ice cream in no time. No freezer required!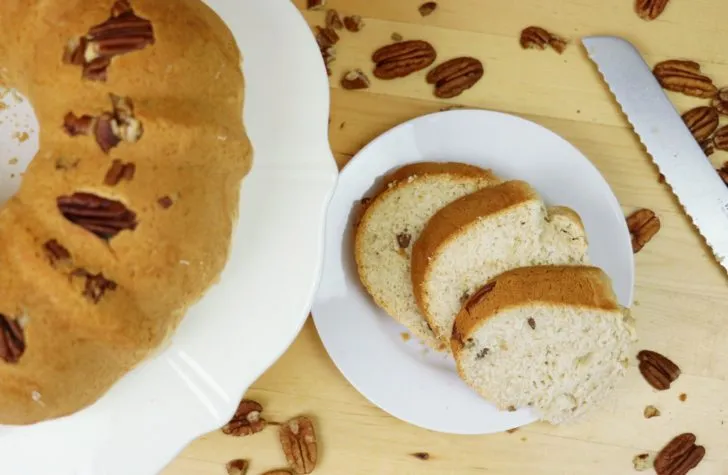 Let me just emphasize this, it's a bread…not a cake. So sliced and served along with tea or coffee is the perfect way to enjoy it. Spread your favorite topping on it (butter, jams, spreads) and enjoy!
Ingredients
1.5L (or 1.5 quart) of room temperature ice cream
3 cups self-rising flour
OPTIONAL: 1/4 cup whole pecans
Non-Stick Cooking Spray
Method
Preheat your oven to 350 degrees F
First, if your ice cream isn't already melted, allow it to come to a room temperature for 10-15 minutes.
In a large mixing bowl, or stand mixer bowl, dump out your ice cream and begin adding your self-rising flour one cup at a time, Mix until it's well incorporated.
Spray your bundt pan with non-stick cooking spray, and optionally place some pecan halves or crushed bits that will end up a decorative topping to your bread.
Bake for 35-40 minutes or until a toothpick inserted comes out clean.
Allow to cool completely, then remove from bundt pan and serve when ready.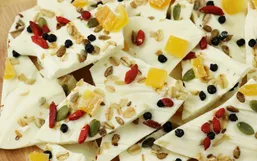 Looking for a healthier version of a chocolate bark? With bulk stores now selling greek yogurt chips, we decided to try our hands...
Ice cream cakes are absolutely to DIE for. Have you heard of ice cream pies though?
Peach season is the best season! It's such a sweet and juicy fruit that is perfect for a day at the beach or in the place of a...
Marshmallows are often a symbol of our childhood in the summer. Roasting marshmallows over a bonfire with friends and family, then...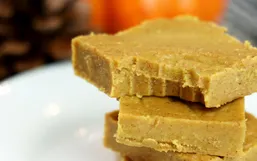 When I was a kid, fudge was something that so rich and decadent it came around maybe once a year.
When we crave chocolate, rarely do our minds first go to white chocolate. Why is that?
Have you offered to bring a dessert to a dinner party or family gathering before and then realized a few hours before the get...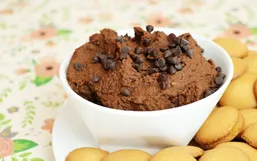 Hummus has forever been a protein-rich dip for your veggies and chips, a spread on your greek wraps and much more.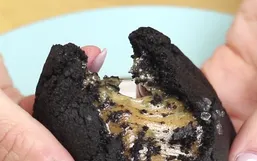 So another year has passed and your little trick or treaters have come home with a sack full of candy, and right at the bottom is...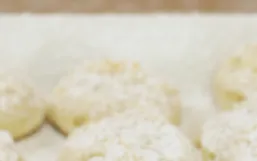 There's something incredibly heartwarming when baking cookies, especially when they are easy to make, and come out perfectly.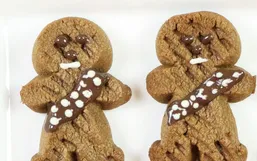 Okay so we cheated a little bit with this recipe and used pre-made AND pre-cut gingerbread boy cookie dough.
When it comes to brownies, it's rare to find someone that can resist them.