Baking a cake for a special occasion is never a bad idea, especially when you can make it look Pinterest worthy and super yummy. However, the better option at the moment, are Cake Pops! Skip having to cut the cake, buy paper plates and spend hours decorating, instead make these pops that are pre portioned and simple to make. You can use your favorite cake mix or make your famous cake from scratch to use for the cake pops. Decorate to go with any party theme in a matter of minutes and coat them in white chocolate, milk chocolate or a candy coating. No matter how you bake up your pops, they are sure to please a crowd and make hosting life easier.
1. Chocolate Vegan Cake Pop
For a more food conscious crowd, provide this lovely vegan cake pop option so everyone can help celebrate!
2. Red White and Black Fancy Cake Pop
Throwing a bridal shower or a birthday brunch? This cake pop looks very put together and dressed for a memorable event.
3. Mint Chocolate Chip Cake Pops
Mint is always refreshing in the summer, so these pops would be a perfect fit for the poolside at a BBQ.
4. Truffle Stuffed Brownie Pops
I love indulging in some serious chocolate goodness, and there's nothing better than chocolate on chocolate with sprinkles!
5. Toasted S'Mores Truffle Pops
S'More Pops are great for a cottage weekend when you will most likely be having a bonfire as well! Make your pops match your activity list with a little roasted marshmallow.
6. Rose Cake Pops
Bake up these delicate beauties for a loved one who needs a little pick me up.
7. Birthday Cake Pop
Getting a little daring with your baking endeavours? Make mini cake slices out of your cake pops! Don't forget the candle!
8. Oreo Cake Pop
Oreos are one of those cookies that everyone seems to love so much. So why not turn them into cake pops? Coat with milk chocolate and add a medley of sprinkles on top.
9. Chocolate Peanut Butter Cake Pops
Chocolate Peanut Butter is the best combination of flavors for many, so make these well decorated cake pops for a casual or classy occasion.
10. Blackberry Cake Pops
Less of a chocolate person and more in love with fruit? We have you covered! These refreshing blackberry pops are perfect for a garden party.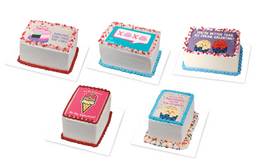 It's officially Love month, AKA February and to celebrate the upcoming holiday, Baskin Robbins is offering delicious Valentine's...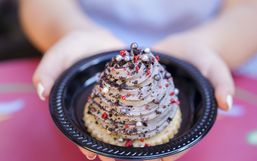 Disney parks may be temporarily closed but that isn't stopping them from helping you bring Disney's magic into your home.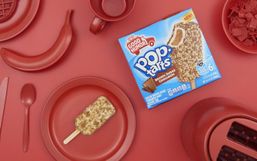 You've surely had breakfast for dinner but have you tried breakfast for dessert?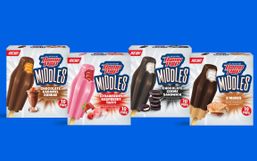 Summer is almost here and it's time to stock up your freezer with delicious treats to keep you cool all season long.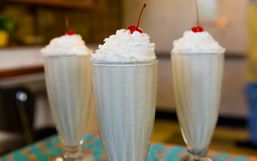 Good news Disney fans, the Disney Parks Blog is back again with another crave-worthy recipe you'll want to try this week!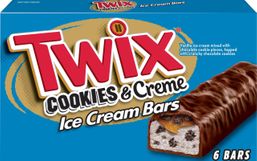 Nothing quite beats enjoying a refreshing treat on a hot summer day!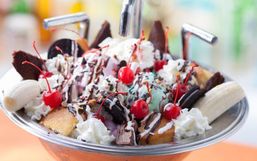 Good news Disney fans, Disney is back again and is sharing yet another coveted recipe that you can make at home!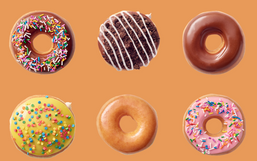 National Donut Day is just a few days away but this year Krispy Kreme wants to extend the celebrations by making the holiday a...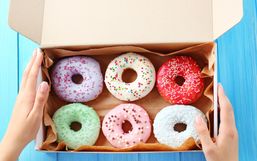 Today is arguably the best food holiday of the year, National Donut Day!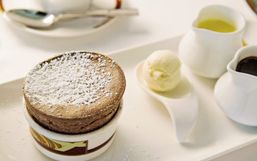 Disney theme parks and Disney Cruise Lines may be temporarily closed and suspended but that isn't stopping Disney from finding...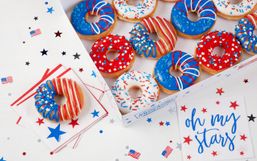 Your 4th of July celebrations may look a little different this year but that doesn't mean you still can't enjoy delicious food and...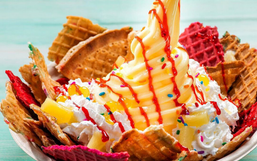 Disney's theme parks are renowned for many things from the exciting rides to friendly characters, and of course its delicious...