Okay so we cheated a little bit with this recipe and used pre-made AND pre-cut gingerbread boy cookie dough. Because, we can.
Hence the title being "Ridiculously Easy Wookie Cookies". So easy, you won't even NEED the force. 
With just 3 ingredients, you can make these in 15 minutes to serve to your favorite Star Wars fans!
Ingredients
12 Pre-Made Gingerbread Cookie Dough Boys (we used Pillsbury)
1/2 cup white chocolate chips/melts
1/2 cup dark chocolate chips/melts
Equipment
Icing Bags
Fork
Parchment Lined Cookie Sheet
Method
Place all your raw cookie dough boys onto a parchment paper lined cookie sheet, and create "hair" using a fork, all across the body of the cookie.
Bake 8-10 minutes (or if you made a different dough, go by your recipe instructions).
Remove from oven, set aside to let cool.
In 2 separate microwave safe bowls, melt your white & dark chocolates at 30 second intervals, then pour into two separate icing bags. Snip the icing bag tips very tiny for piping.
Once your cookies are cooled, decorate them in a true Wookie fashion, let the chocolate set/chill - then serve when you please!
May the Force Be With You.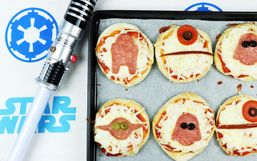 A long time ago, in a galaxy far, far away... Juuuust kidding! It's right now, and in. your. very. kitchen.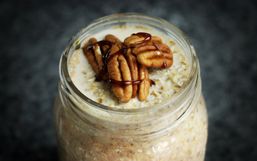 There are so many ways to enjoy overnight oats, once you get started on them, you'll never want to stop.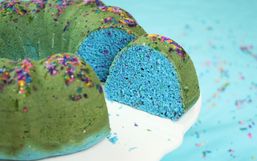 We tried out this "ice cream bread" thing not only once, but twice!
At the end of a long, warm day swimming in the sunshine, meeting up with friends and sipping on some ice cold drinks, the best way...
Mmmm, lemon desserts are my favorite (next to chocolate of course)!
Ice cream cakes are absolutely to DIE for. Have you heard of ice cream pies though?
What's better than a pie? A turnover! Why? Because a pie is made for a group of people, while turnovers are made especially for...
Marshmallows are often a symbol of our childhood in the summer. Roasting marshmallows over a bonfire with friends and family, then...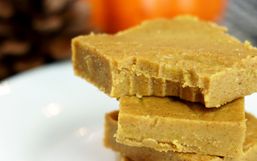 When I was a kid, fudge was something that so rich and decadent it came around maybe once a year.
I have a peanut allergy. Yes, I'm that annoying kid in class that made you pack a ham sandwich instead of your peanut butter and...
When you think of a warm day, what flavors come to mind? Maybe some BBQ flavors like hamburgers, hot dogs and grilled veggies.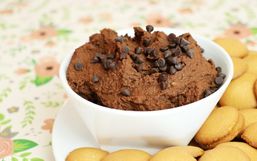 Hummus has forever been a protein-rich dip for your veggies and chips, a spread on your greek wraps and much more.