Okay so we cheated a little bit with this recipe and used pre-made AND pre-cut gingerbread boy cookie dough. Because, we can.
Hence the title being "Ridiculously Easy Wookie Cookies". So easy, you won't even NEED the force.
With just 3 ingredients, you can make these in 15 minutes to serve to your favorite Star Wars fans!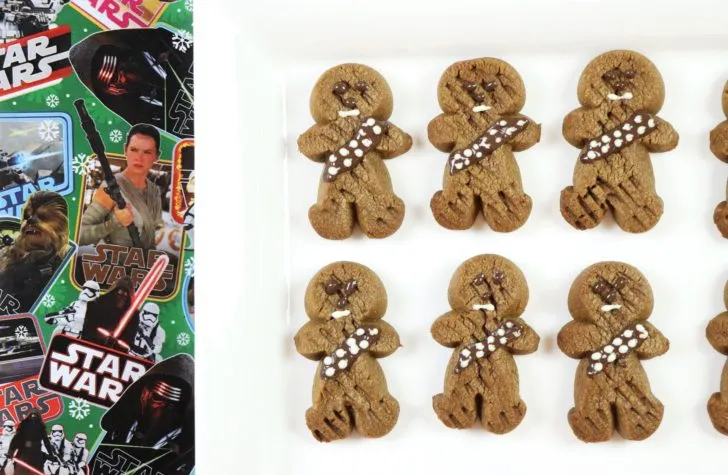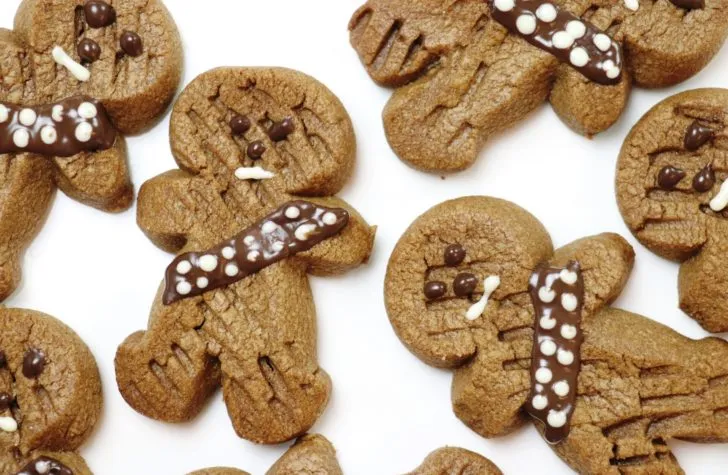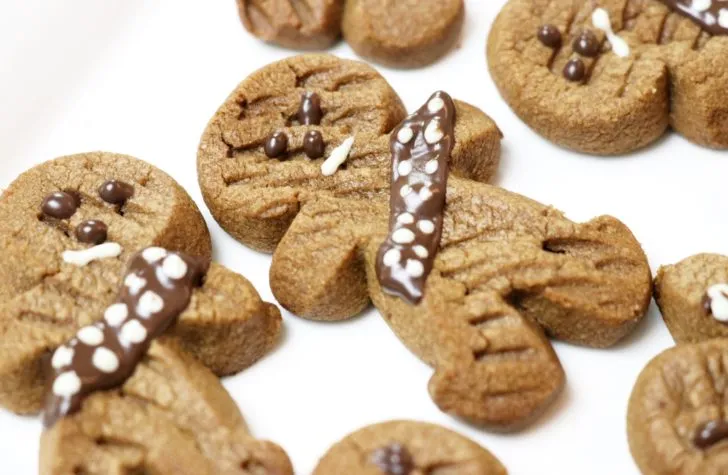 Ingredients
12 Pre-Made Gingerbread Cookie Dough Boys (we used Pillsbury)
1/2 cup white chocolate chips/melts
1/2 cup dark chocolate chips/melts
Equipment
Icing Bags
Fork
Parchment Lined Cookie Sheet
Method
Place all your raw cookie dough boys onto a parchment paper lined cookie sheet, and create "hair" using a fork, all across the body of the cookie.
Bake 8-10 minutes (or if you made a different dough, go by your recipe instructions).
Remove from oven, set aside to let cool.
In 2 separate microwave safe bowls, melt your white & dark chocolates at 30 second intervals, then pour into two separate icing bags. Snip the icing bag tips very tiny for piping.
Once your cookies are cooled, decorate them in a true Wookie fashion, let the chocolate set/chill - then serve when you please!
May the Force Be With You.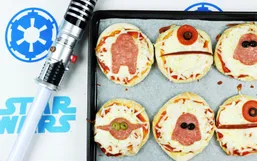 A long time ago, in a galaxy far, far away... Juuuust kidding! It's right now, and in. your. very. kitchen.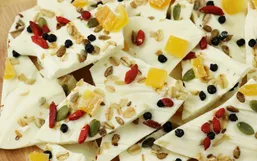 Looking for a healthier version of a chocolate bark? With bulk stores now selling greek yogurt chips, we decided to try our hands...
Mmmm, lemon desserts are my favorite (next to chocolate of course)!
Peach season is the best season! It's such a sweet and juicy fruit that is perfect for a day at the beach or in the place of a...
What's better than a pie? A turnover! Why? Because a pie is made for a group of people, while turnovers are made especially for...
Marshmallows are often a symbol of our childhood in the summer. Roasting marshmallows over a bonfire with friends and family, then...
When we crave chocolate, rarely do our minds first go to white chocolate. Why is that?
When you think of a warm day, what flavors come to mind? Maybe some BBQ flavors like hamburgers, hot dogs and grilled veggies.
Have you offered to bring a dessert to a dinner party or family gathering before and then realized a few hours before the get...
At the end of a long, warm day swimming in the sunshine, meeting up with friends and sipping on some ice cold drinks, the best way...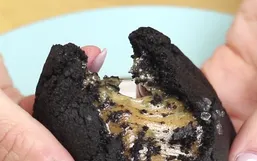 So another year has passed and your little trick or treaters have come home with a sack full of candy, and right at the bottom is...
I've never deep-fried anything at home before...until now. Deep-frying looked and sounded intimidating, and I had (wrongfully)...