Rainbow foods are all the rage right now and we aren't mad at it! Rainbows make everyone feel good and can often fill your plate with nutritional benefits in the form of produce. Other times, rainbow foods can fill your plate with the perfect dessert you've been craving all week. Regardless of whether these meals are healthy or not, they are really fun to make and delicious to eat. Check out these recipes that will help you achieve a rainbow themed meal for breakfast, lunch and dinner!
1. Rainbow Antipasto Pasta
Turn your favorite Italian appetizers into a meal with this amazing bowl of pasta.
https://www.gimmesomeoven.com/antipasto-pasta-salad/#more-37627 Photos and Recipe By: Gimme Some Oven
2. Hawaiian Chicken Kabobs
Kabobs are an easy meal to make on a hot day and look so colorful. Better yet, they are filled with all those good nutrients!
http://www.spendwithpennies.com/hawaiian-chicken-kabobs/ Photos and Recipe By: Spend With Pennies
3. Tie Dye Cheesecake
You know I always include a cheesecake in these articles, so here's your rainbow tie dye cheesecake!
http://www.spendwithpennies.com/hawaiian-chicken-kabobs/ Photos and Recipe By: Spend With Pennies
4. Rainbow Salsa
This is definitely a snack that is filled with color and good food, which makes it delicious and nutritious!
https://www.gimmesomeoven.com/rainbow-salsa-recipe/ Photos and Recipe By: Gimme Some Oven
5. Rainbow Cauliflower Crust Pizza
Make a low carb pizza alternative for supper tonight. Load up with your favorite veggies and top with some cheese.
http://gimmedelicious.com/2016/03/13/rainbow-cauliflower-crust-pizza/#comments Photos and Recipe By: Gimme Delicious
6. Rainbow Citrus Infused Water
Infuse your water with a rainbow of citrus flavors! Rainbows don't have to be limited to the sky, they can be underwater too.
http://theprettybee.com/2015/01/rainbow-citrus-infused-water.html Photos and Recipe By: The Pretty Bee
7. Funfetti Cupcake
Sometimes, you just want to go crazy with color when you're baking – so go for it! This cake actually requires you to dump a ton sprinkles into the cake batter.
http://www.thecrepesofwrath.com/2015/05/20/funfetti-cake Photos and Recipe By: The Crepes Of Wrath
8. Rainbow Sangria
Sip on this pretty little sangria and celebrate all the fruit that is in season this summer!
https://www.gimmesomeoven.com/rainbow-sangria-recipe/ Photos and Recipe By: Gimme Some Oven
9. Rainbow Bowls
Keep it clean and healthy with this amazing rainbow bowl that will nourish your body!
http://randomactsofpastel.com/eatyourpastels-rainbow-bowls-with-pink-rice/ Photos and Recipe By: Random Acts Of Pastel
10. Rainbow Hummus Wraps
Pack up the rainbow into your lunch for work tomorrow with this simple yet flavorful wrap. It's filled with all the good stuff to get you through the long afternoon.
http://tastythin.com/rainbow-hummus-wraps/ Photos and Recipe By: Tasty Thin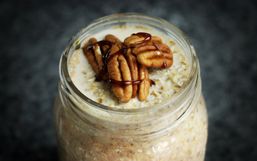 There are so many ways to enjoy overnight oats, once you get started on them, you'll never want to stop.
Mmmm, chocolate chip cookies are one of those comforts from home I can never say no to.
At the end of a long, warm day swimming in the sunshine, meeting up with friends and sipping on some ice cold drinks, the best way...
Ice cream cakes are absolutely to DIE for. Have you heard of ice cream pies though?
Peach season is the best season! It's such a sweet and juicy fruit that is perfect for a day at the beach or in the place of a...
What's better than a pie? A turnover! Why? Because a pie is made for a group of people, while turnovers are made especially for...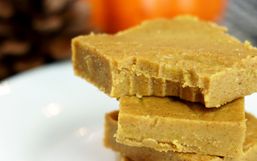 When I was a kid, fudge was something that so rich and decadent it came around maybe once a year.
When we crave chocolate, rarely do our minds first go to white chocolate. Why is that?
When you think of a warm day, what flavors come to mind? Maybe some BBQ flavors like hamburgers, hot dogs and grilled veggies.
Have you offered to bring a dessert to a dinner party or family gathering before and then realized a few hours before the get...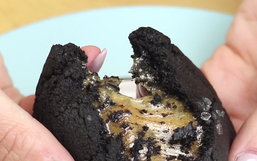 So another year has passed and your little trick or treaters have come home with a sack full of candy, and right at the bottom is...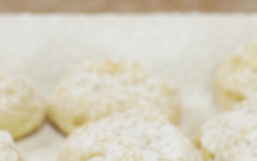 There's something incredibly heartwarming when baking cookies, especially when they are easy to make, and come out perfectly.