Mmmm, chocolate chip cookies are one of those comforts from home I can never say no to. When they're cooked right, they're soft, doughy and have perfectly melted chocolate in them. Whoever invented chocolate chip cookies is a complete genius! When looking for a chocolate chip cookie recipe, however, it can be hard to find exactly the right one. After a lot of research and experimentation, I have finally found my absolute favorite chocolate chip cookie recipe that is fool-proof. The cookies only take seven minutes to bake and are always beautiful when they come out of the oven. Check out my list of the top ten best cookie recipes out there.
1. The BEST Chocolate Chip Cookie Recipe
THIS RECIPE. It is my go-to in every situation that requires chocolate chip cookies. They're very simple to make and take seven minutes to bake. I'll occasionally put ice cream in between two of the cookies to make a cookiewich!
2. Mrs. Fields Chocolate Chip Cookie Recipe
Who loves Mrs. Field's chocolate chip cookies? I certainly do! Next time, instead of buying them at the store, bake them at home and serve them warm with a glass of milk.
3. Raspberry Chocolate Chip Cookies
When you're sick of chocolate chip cookies (is that even possible?), use this recipe! It adds a lovely fresh flavor of raspberries into the mix which the perfect taste for summer.
4. Red Velvet White Chocolate Chip Cookies
Do you know someone who simply doesn't like chocolate? I don't really understand those people I've heard they do exist. These red velvet white chocolate chip cookies are the perfect alternative.
5. Super Soft Chocolate Chip Cookies
Just looking at these cookies is enough to make my mouth water. They look perfectly gooey and warm and delicious and….*runs away to bake cookies*
6. Chocolate Chip Brownies Swirl Cookies
For all those chocolate fiends out there, this is the ultimate cookie! Combine your love for brownies with your love of chocolate chip cookies, and you have yourself a hybrid of complete and utter dessert beauty.
7. XL Browned Butter Chocolate Chip Cookies
These cookies are for the ultimate cookie foodie. They are huge and have the perfect gourmet hint of salt to help the sugar stand out.
8. Cake Batter Chocolate Chip Cookies
Who needs birthday cake when you can have birthday cookies?! These fun and colorful desserts are ideal for a birthday party or for a day where you or a loved one needs a pick-me-up.
9. Doubletree Cookie Recipe
Packed with tons of chocolate chips and nuts, these lovely doubletree cookies have your name written all over them to bake on a rainy day.
10. Salted Caramel Chocolate Chip Cookies
A little salty with a lot of sweet goes a long way! These cookies are jam packed with flavor and will definitely go down as the best cookies you've ever made. Dig in!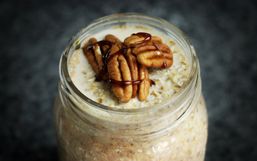 There are so many ways to enjoy overnight oats, once you get started on them, you'll never want to stop.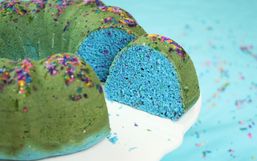 We tried out this "ice cream bread" thing not only once, but twice!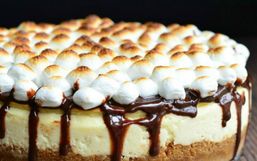 At the end of a long, warm day swimming in the sunshine, meeting up with friends and sipping on some ice cold drinks, the best way...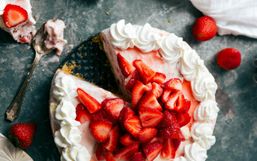 Ice cream cakes are absolutely to DIE for. Have you heard of ice cream pies though?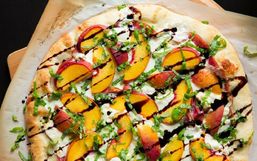 Peach season is the best season! It's such a sweet and juicy fruit that is perfect for a day at the beach or in the place of a...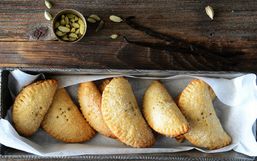 What's better than a pie? A turnover! Why? Because a pie is made for a group of people, while turnovers are made especially for...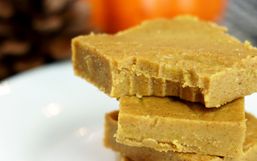 When I was a kid, fudge was something that so rich and decadent it came around maybe once a year.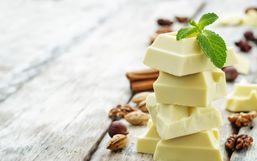 When we crave chocolate, rarely do our minds first go to white chocolate. Why is that?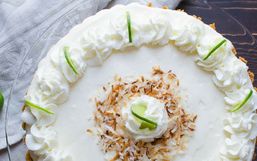 When you think of a warm day, what flavors come to mind? Maybe some BBQ flavors like hamburgers, hot dogs and grilled veggies.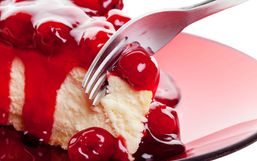 Have you offered to bring a dessert to a dinner party or family gathering before and then realized a few hours before the get...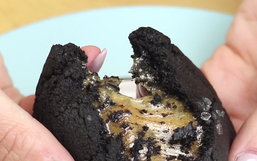 So another year has passed and your little trick or treaters have come home with a sack full of candy, and right at the bottom is...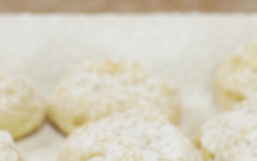 There's something incredibly heartwarming when baking cookies, especially when they are easy to make, and come out perfectly.