Who doesn't love a rich, chocolatey, gooey brownie?! They're delicious and comforting and great with a bowl of vegan ice cream. I'll admit my weakness has always been home-baked desserts, but in recent years (as I find my metabolism is a little too honest) finding ways to turn my favorites into healthy versions of their old selves have become a challenge I just can't let go of.
These chewy, gooey brownies are refined sugar-free (win!), gluten-free, AND vegan! But you won't even notice what it doesn't have in it when you taste how delicious these few simple, clean ingredients are.
Plus, they're packed with protein to keep you moving all (Valentines) day long.
So whip up a batch of these babies for you and your honey, whether you'll be enjoying them on the couch with some Netflix or as a quick treat to fuel your Valentines workout!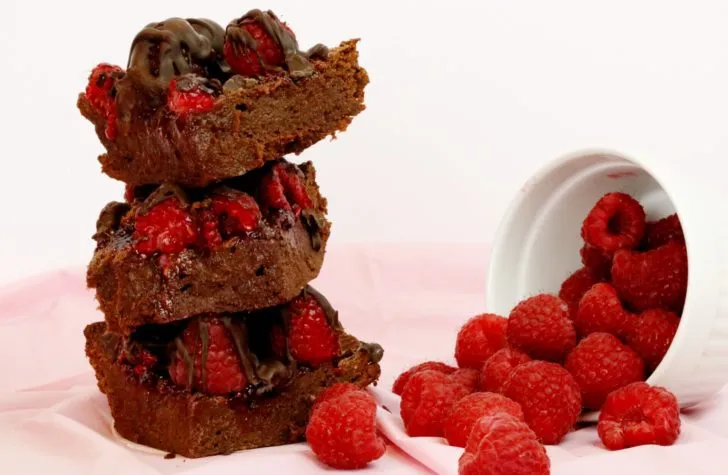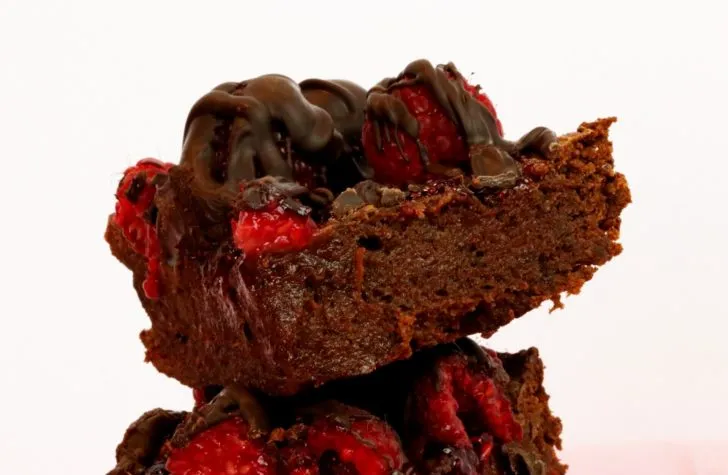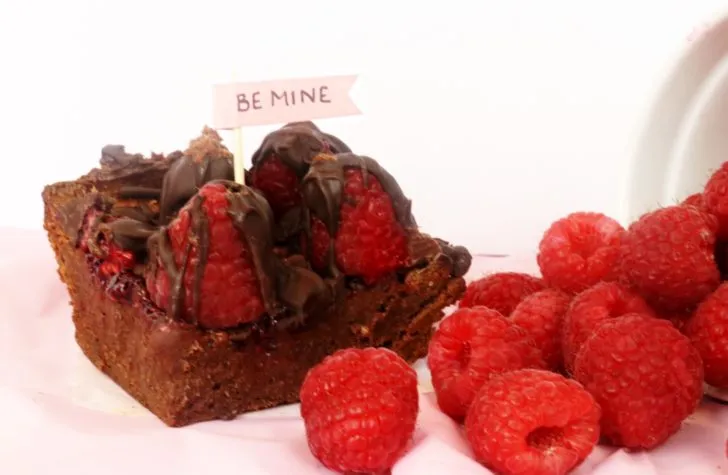 Ingredients
2 cups pitted Medjool dates
4 tbsp melted coconut oil
4 tbsp maple syrup
4 tbsp cacao nibs or powder
1 cup almond flour
1 cup vegan chocolate protein powder
3/4 cup vegan raspberry jam or preserves
1 cup fresh raspberries
3/4 cup vegan dark chocolate
Equipment
Food Processor
Square Baking Dish
Method
Preheat oven to 350°
Add dates, coconut oil, maple syrup, cacao, almond flour, and protein powder to the food processor.
Process until smooth and well combined.
Add the raspberry jam/preserves, reserving about 3 tablespoons. Process until combined.
Press the batter evenly (using a hot or greased metal spoon) into a lined or well-greased baking dish. Top with the remaining jam and swirl into the batter.
Bake for 30-40 minutes until a toothpick comes out mostly clean. The centre will still be a little bit gooey! Let cool.
Top brownies with fresh raspberries and drizzle with melted dark chocolate. Let harden in fridge.
Cut into squares and enjoy right away or store in the fridge for up to a week!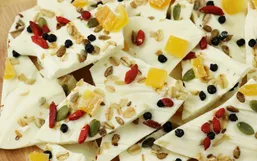 Looking for a healthier version of a chocolate bark? With bulk stores now selling greek yogurt chips, we decided to try our hands...
Mmmm, lemon desserts are my favorite (next to chocolate of course)!
Ice cream cakes are absolutely to DIE for. Have you heard of ice cream pies though?
What's better than a pie? A turnover! Why? Because a pie is made for a group of people, while turnovers are made especially for...
Marshmallows are often a symbol of our childhood in the summer. Roasting marshmallows over a bonfire with friends and family, then...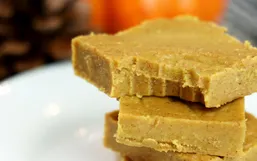 When I was a kid, fudge was something that so rich and decadent it came around maybe once a year.
When you think of a warm day, what flavors come to mind? Maybe some BBQ flavors like hamburgers, hot dogs and grilled veggies.
Have you offered to bring a dessert to a dinner party or family gathering before and then realized a few hours before the get...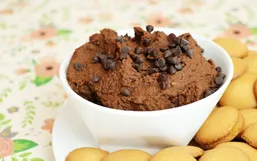 Hummus has forever been a protein-rich dip for your veggies and chips, a spread on your greek wraps and much more.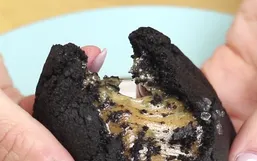 So another year has passed and your little trick or treaters have come home with a sack full of candy, and right at the bottom is...
I've never deep-fried anything at home before...until now. Deep-frying looked and sounded intimidating, and I had (wrongfully)...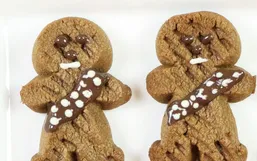 Okay so we cheated a little bit with this recipe and used pre-made AND pre-cut gingerbread boy cookie dough.