Hummus has forever been a protein-rich dip for your veggies and chips, a spread on your greek wraps and much more. Hummus is simply a blend of chickpeas enriched with oils, and seasoning to make it perfect.
So, what exactly is dessert hummus?
All the same things! Except, instead of the savory seasonings and oils, you add in sweet and decadent options to make a dessert dip that will be gone before you know it…and have everyone shocked that it's made from chickpeas.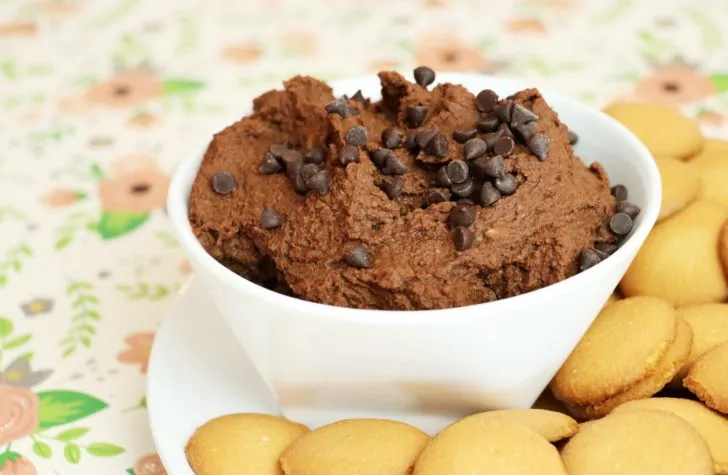 This is a great clean-eating recipe that's gluten free, vegan, and with no refined sugars! It's completely a feel-good dessert.
It should also be noted that after we made this, we were expecting our coworkers here to reject it for it's "healthy" factor…but instead, it was completely devoured (with rave reviews!).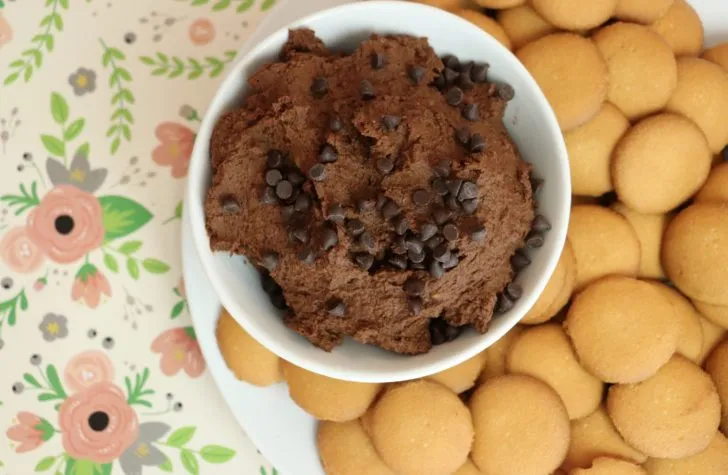 Your next gathering you will absolutely have to try this. Or, make yourself a batch to snack on for a few days (if you can make it last that long…).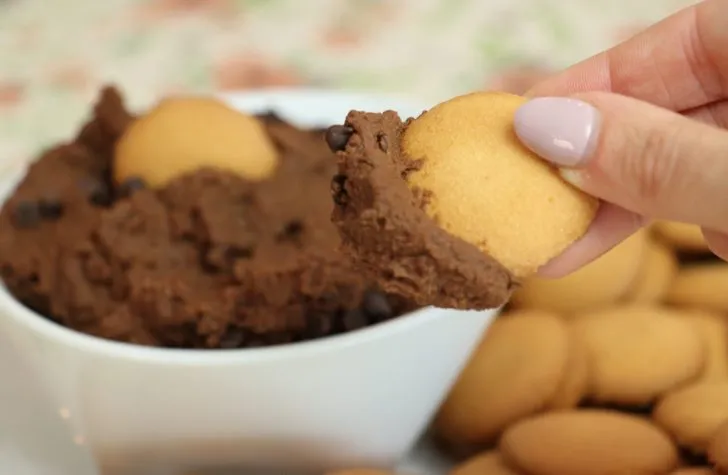 Ingredients
1 can (15oz) Chickpeas, drained & rinsed
4 tbsp Coconut Milk
5 tbsp Cocoa Powder
3 tbsp Maple Syrup
1 tbsp olive oil
1 tsp vanilla extract
Pinch of salt
Dairy-Free Dark Chocolate Chips (for garnish)
Wafers for serving/dipping
Method
Add all the ingredients into a food processor, and blend until smooth. Stop and scrap sides as needed.
Top with dairy-free chocolate chips (we used Enjoy Life brand).
Serve with wafers of your choice!
*Refrigerate any leftovers*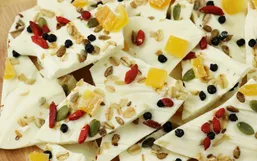 Looking for a healthier version of a chocolate bark? With bulk stores now selling greek yogurt chips, we decided to try our hands...
Mmmm, lemon desserts are my favorite (next to chocolate of course)!
Ice cream cakes are absolutely to DIE for. Have you heard of ice cream pies though?
What's better than a pie? A turnover! Why? Because a pie is made for a group of people, while turnovers are made especially for...
Marshmallows are often a symbol of our childhood in the summer. Roasting marshmallows over a bonfire with friends and family, then...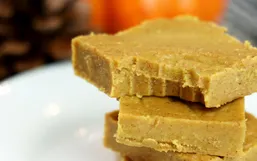 When I was a kid, fudge was something that so rich and decadent it came around maybe once a year.
When you think of a warm day, what flavors come to mind? Maybe some BBQ flavors like hamburgers, hot dogs and grilled veggies.
Have you offered to bring a dessert to a dinner party or family gathering before and then realized a few hours before the get...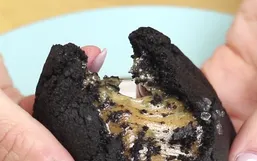 So another year has passed and your little trick or treaters have come home with a sack full of candy, and right at the bottom is...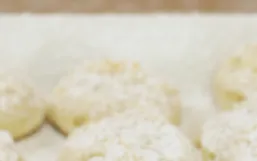 There's something incredibly heartwarming when baking cookies, especially when they are easy to make, and come out perfectly.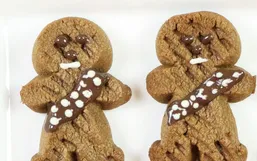 Okay so we cheated a little bit with this recipe and used pre-made AND pre-cut gingerbread boy cookie dough.
When it comes to brownies, it's rare to find someone that can resist them.