As part of my review of the Wolf Gourmet Multi-Function Cooker, I developed some recipes to test this amazing appliance out in my own kitchen. Check out the full review of the appliance here!
One of the incredible functions this cooker boasts is a Sous Vide mode, which is a method of cooking in which food is put in a sealed plastic bag or glass jar and then placed in a water bath for longer than normal cooking times at a highly regulated temperature. It's a very precise method of cooking that yields perfectly cooked recipes.
So I obviously had to try it out! Beef and pork are two of the most common foods to do sous vide, but as someone who eats a mostly plant-based diet, I wanted to try out something other than meat. So, I took a super simple cheesecake recipe, dolled it up a bit, and cooked it sous vide. Oh. My. Lanta.
Cooking these adorable single-serving desserts sous vide resulted in the smoothest, creamiest, richest cheesecakes I have ever tasted. Plus, the aesthetic in those tiny mason jars makes them worthy of any dinner party or hosting commitment you've made. Plus, the fact that their contained in jars with lids means you can easily transport them (perfect for a picnic or potluck!). Plus, they're crustless, so there's absolutely no gluten or wheat in these. Plus, you can swap out the strawberries and use whatever fruit is in season in your area so that you always get the freshest, sweetest topping. Plus … you get the point.
Get ready to have all your dessert dreams made! I know I'll be going back to this recipe again and again (and again) this summer.
Interested in grabbing one of these luxurious multi-cookers? Read the specs, check out more reviews, and order online at Williams Sonoma here.
Ingredients
1 1/2 cups cream cheese, room temperature
3/4 cup + 1/3 cup white sugar
1 tbsp vanilla
2 eggs
1/2 cup full-fat sour cream (14-18%)
2 cups of seasonal fruit, chopped up (we used strawberries)
1/2 lemon, juiced
Equipment
9 mini mason jars
Wolf Gourmet Multi-Function Cooker
Electric mixer
Method
Fill the Multi-Function Cooker with 3 quarts of warm water. Set the Cooker to Sous Vide mode and temperature to 176°F. Press start.
Add cream cheese to a bowl and beat until smooth. Add vanilla and 3/4 cup sugar. Beat to combine. Scrape down sides.
Add eggs. Beat to combine.
Add sour cream. Beat to combine.
Remove lids from mini mason jars. Divide cheesecake mixture between the jars (about 1/3 cup per jar), leaving about 1 inch of space in each. Seal tightly with lids.
When the water reaches the set temperature, carefully add the jars to the Multi-Function Cooker. Cover. Set timer for 1 1/2 hours.
Once cooked, remove jars carefully and let cool at room temperature on a rack for 30 minutes.
Move jars to the fridge to chill and set timer for atleast 1 hour.
Add chopped fruit, 1/3 cup sugar, and lemon juice to a bowl. Stir well. Let sit for atleast one hour, occasionally stirring.
Once cheesecakes are chilled, remove lids and top with fruit mixture. Enjoy!
NOTE: Lids can be put back on after topping is added for transport or serving later, but be mindful of how long the fruit will last before going bad.
Forkly received this product for free for the purposes of testing and reviewing it. All opinions expressed are truthful and 100% our own.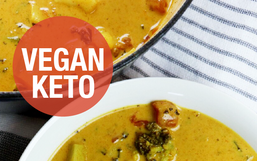 Eating a plant-based diet isn't for everyone, but for me - I love it! So in our home, I'm vegan and everyone else...is not.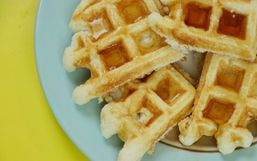 If you've ever been on a low-carb diet you know real fast that breakfast especially can be a challenge.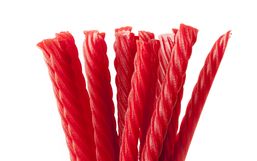 By now I think it is fair to say almost everyone knows what it means to be gluten-free.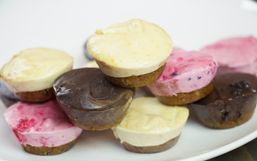 For many, cheese is one of the hardest foods to give up when you adopt a vegan diet, no matter the reason you've decided to cut...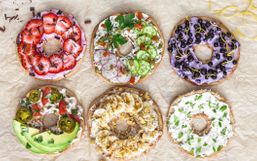 Quinoa seemed like it would be just a fad health food trend, but the reality is - quinoa is a superfood, and it's here to stay!!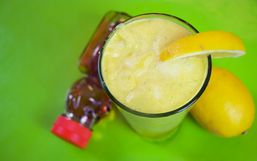 Does anyone else have horrible allergies? The kind that makes your nose simultaneously stuffed up and dripping, your eyes watery...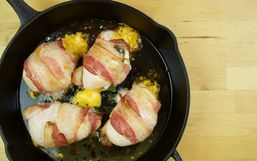 There's no denying that jalapeño poppers are a fan-favorite appetizer!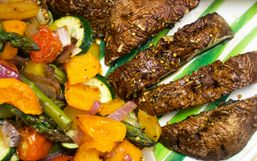 Whether you're the one cooking or the one consuming, there is nothing that can top a one pan tray dinner.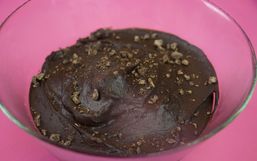 There are many foods you have to limit or give up when you're on the ketogenic diet in order to stay within your daily carb...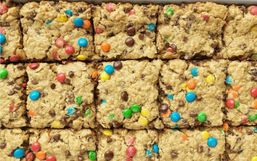 With gluten-free diets on the rise recipes that are gluten-free are gaining popularity.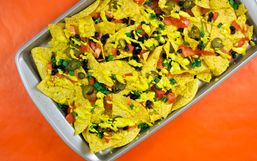 When I first went vegan, there were a few foods I really struggled to let go of. Cheese-covered nachos were one of them.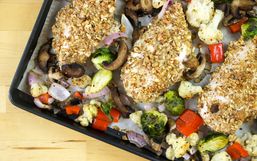 Sheet pan dinners are the answer to all your weekday dinner problems.